Trail Blazers vs Raptors Pick NBA Exhibition Game July 26, 2020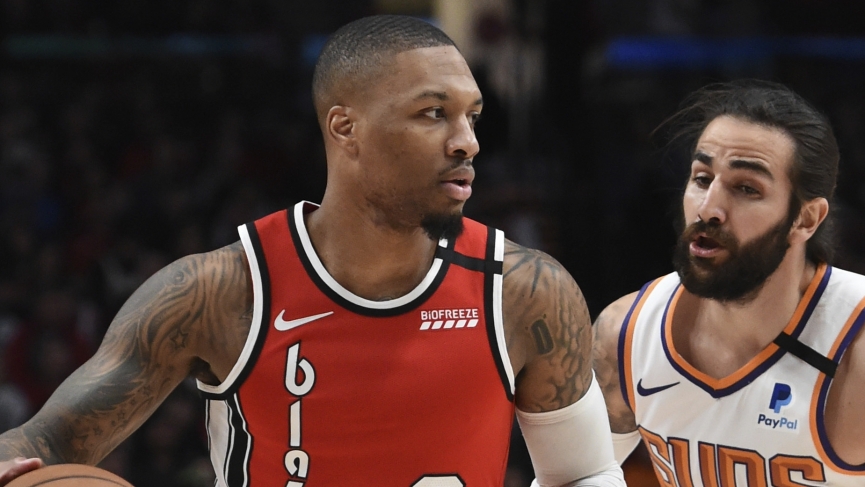 I cashed a ticket betting on the Toronto Raptors on Friday night in their first NBA exhibition/scrimmage game against the Houston Rockets as they won and covered 94-83 with an 11 point victory as small favorites. In my Trail Blazers vs Raptors pick, I am going to be backing the Raptors once again here in their second scrimmage game in Orlando.
Dinos Dominate With Depth
This is nothing against Portland and what they bring to the table. This is all about the Raptors being a 'bet on' squad here in these exhibition games for various reasons. The Toronto Raptors appear to be all business right now with this upcoming restart fully determined to prove they can compete for a title and maybe even win one without Kawhi Leonard.
It started with the Raptors being the first team to arrive in Florida and it has continued through the Orlando training camp. Toronto has been a focused and motivated squad from the onset and for the purposes of exhibition games, they are the ultimate team to trust from a betting perspective.
The Raptors have one of the deepest and most productive benches in the NBA and have the most depth of possibly any NBA team. During the regular season when key cogs like Pascal Siakam, Kyle Lowry, Norman Powell, and Marc Gasol among others were out due to injuries, the Raptors had the quality depth required to still be able to compete in games.
The Raptors can go 11 or 12 players deep in their rotation and still find players that can not only be productive and make an impact but do so while playing significant minutes during a game. The immense depth and options for head coach Nick Nurse should make Toronto a decent exhibition bet here in these scrimmage games.
Blazing A Trail For Future Success
Portland's focus right now is in a much different place than Toronto. The Blazers are all about experimenting and tinkering their rotations and head coach Terry Stotts has made no bones about it. Portland is getting two key cogs in their frontcourt back from injury in time for the start of this Orlando resumption of play with Jusuf Nurkic and Zach Collins.
The exhibition games for Portland are all about getting everyone some playing time and testing different combinations on the floor to make sure this team has a high degree of chemistry and cohesion when the games that count in the standings begin later this week. Portland lost their first scrimmage game to Indiana by a score of 91-88 but the Blazers are still trying to find the right rotation that will work for them when we move into the 8 game regular season schedule.
Trail Blazers vs Raptors Pick
Toronto has all 17 players on their current roster healthy and available which was a rarity for this team earlier in the season prior to the pandemic. Portland will have some players unavailable for this game. Trevor Ariza and Caleb Swanigan opted out of the return to play in Orlando. Nassir Little and Hassan Whiteside are questionable for this game due to injuries while Rodney Hood is out for the rest of this season and won't be back until 2021 after tearing his Achilles tendon.
Toronto is the healthier squad but also the team with the greater depth and I expect it to show here just like it did against Houston on Friday night. The Raptors will be favored here and I'm willing to lay the points with Toronto to get the win and cover against the Blazers.