Boston Celtics vs Milwaukee Bucks Pick – July 31, 2020 RSP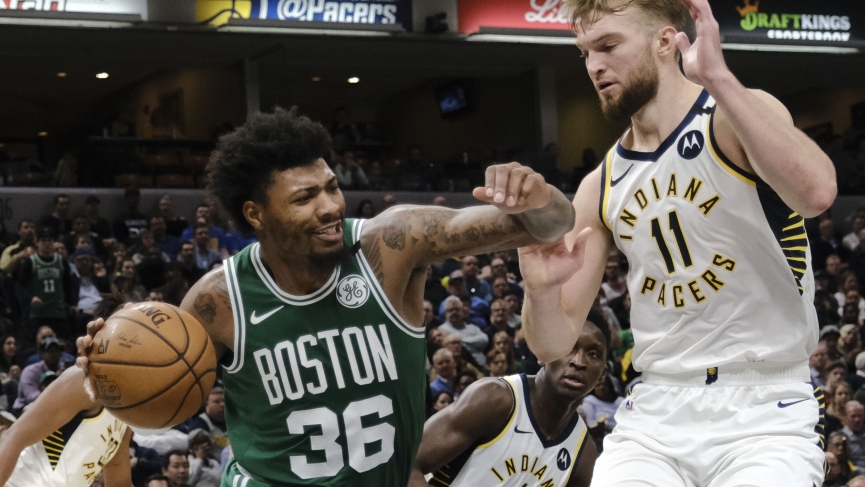 The NBA is back, so let's get right into my Boston Celtics vs Milwaukee Bucks Pick. This HUGE Friday night showdown between the Boston Celtics (43-21 2nd in Atlantic) and the Milwaukee Bucks (53-12 1st in Central) on ESPN has a playoff atmosphere written all over it and that's why I'm all over this game.
Where do the Bucks and Celtics Stand?
The Bucks come into this game holding a 1st place lead in the EAST and that's a 6.5 game lead over the Toronto Raptors. Right below those Raptors, are the 3rd place Boston Celtics who have a hard task Friday night against Giannis and the Bucks. If the Celtics want to stop the Bucks and if the Bucks want to show the NBA they are a real threat, BOTH teams will have to play good defense on Friday and I'm going to tell you why they will.
Boston Celtics vs Milwaukee Bucks pick – Why I'm taking the under
The MAIN reason I'm taking this game UNDER the total is because of the long lay off from the last time these two teams played a regular-season game. BOTH of these teams put up fewer points after extra days of rest. Well, the whole league has had some time off so I expect this trend to stay the same. Jason Tatum was on FIRE before the NBA took a break, but I expect a different Tatum in his first game back especially with Giannis guarding him.
Not only do I expect Tatum to not score his normal 30+ points, but I also expect the Boston Celtics to slow down the pace of the game. If the Celtics want to win this game, they are going to have to play at their own pace. If they try playing at a fast pace like the Bucks, they are going to get swept under the rug. The Celtics are going to go deep into the shot clock as many possessions as they can and they are not going to waste any possessions by forcing up shots early.
The Celtics are ranked 17th in the league in pace and I don't see that changing this game. Then we have the Bucks defense who is ranked NUMBER 1 at fg% against them, which is at 41.3%. So even when the Boston Celtics do get off those shots late in the shot clock, the Bucks will be ready for it and will be contesting every shot making it more difficult for them to score. Since this is the first game back and there are only 8 games left, I expect BOTH teams to play good defense and slow down the pace as they get ready for this year's playoffs. Everyone knows defense wins championships and I think this one will be ALL defense!
Game is going primetime and the over will get HAMMERED
Another KEY factor for this game is that it's going to be on ESPN during prime time for everyone to watch. That means the PUBLIC is going to hammer the OVER and we will be getting an even better number then what we should be. The line opened up at 217.5 and it has dropped to 216 in some places but has then gone back up because of how heavy the public is hammering this play.
Well if everyone is betting on the OVER yet the line has dropped at first look, I must not be the only sharp who thinks this game is going UNDER the total! Shop around for this line and wait until game day to lock this one in as my book has the line at 218.5 now as I write this article but I expect it to move up because as I stated above this is a prime time ESPN game and the public loves hammering these games OVER. Below are a couple of TRENDS that I have for this game.
Key TRENDS for this matchup
| | |
| --- | --- |
| Trend: | Under is 23-9 in Celtics last 32 games as an underdog  |
| Trend: | Under is 23-11 in Celtics last 34 games vs. a team with a winning % above .600  |
| Trend: | Under is 4-1 in Bucks last 5 games as a favorite. |
| Trend: | Under is 16-5 in Bucks last 21 games vs.a team with a winning % above .600. |
So for this game, RSP is going with the Boston Celtics/Milwaukee Bucks UNDER 217.5 for his Razon Sharp Play of the day.