Boston Celtics vs Miami Heat Pick – Game 3 East-Finals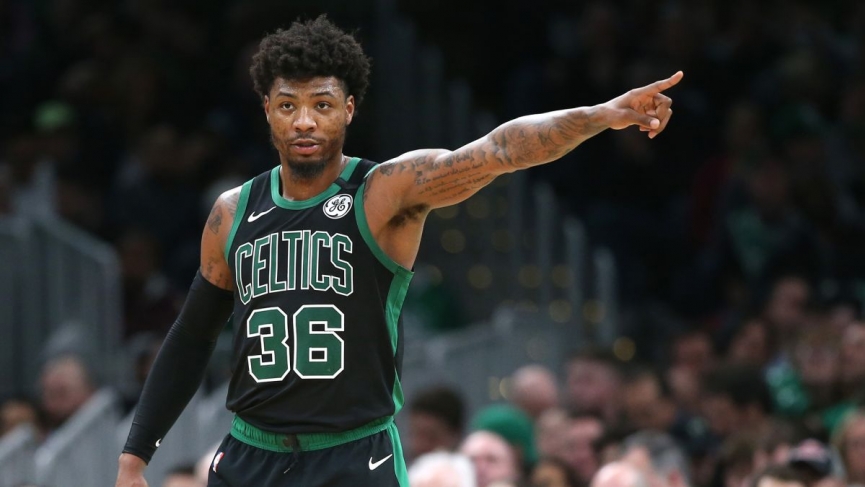 Odds.com's Boston Celtics vs Miami Heat Pick for Game 3 East-Finals: The Heat and Celtics have gone a combined 17-7 to the Under since the start of the NBA playoffs. After overtime pushed game 1 over the total, we returned to a familiar Under spot in game 2. With Boston's back against the walls, will the pace slow down again, or will Boston be forced to push the pace in game 3?
| | | |
| --- | --- | --- |
| NBA Betting | Miami Heat | Boston Celtics |
| Best ATS Line | +3.5 (-118) | -2.5 (-110) |
| Total | Over 207 (-110) | Under 207.5 (-109) |
| Where/When | AdventHealth Arena | 8:30 PM EST |
The Miami Heat are the truth
The Heat now have a 2-0 lead over the Boston Celtics in the Eastern Conference Finals and tonight they will try taking a 3-0 commanding lead. If the Miami Heat can do that, then this one is pretty much in the books. It is very very very very hard to win a series once down 0-3. This is a must-win for the Celtics and I believe they will do anything thing they can to win this game and it all starts with their defense.
Coach Stevens is a great coach and I expect him to make some defensive changes, so they can slow down this Miami Heat team. When Boston wins games, they usually don't give up more than 100 points. Well, in game 1 they gave up 117, and in game 2 they gave up 106. Boston knows if they want to win this game their defense is the key to winning. I'm expecting a big defensive effort from both teams here tonight, so let's get right into my pick for this game.
The Heat went on their own streak of missed shots last games as they let Boston come back while going on a 15-2 run in the 4th quarter. Both of these teams play smart and aggressive defense and that's going to keep this score under the total.
Big Game Defense
On the other side of the ball, we have the Boston Celtics. The Boston defense is ranked #2 when it comes to points against per game and that's why their totals have gone Under in 9 of their last 11 games overall. Boston is a defensive first team. Coach Stevens will have this team well prepared and it starts with their defense. Coach Stevens makes adjustments after each game and it shows. That's why the under is 6-0 in the Celtics last 6 games after allowing 100 points or more in their previous game.
Also, Boston can not keep up with Miami if they get into a 3 point shooting contest. The Heat are a lot better from the outside then Boston is. Boston knows they will need to slow down the pace of this game and run at their speed if they want any chance of winning this game. Now, when it comes to the 3 balls I did say Miami is way better than Boston from the outside, but with Boston defense, they can stop Miami from the outside and keep this a low scoring game.
The Boston Celtics are ranked #2 when it comes to 3 point percentage per game at 34%. Boston plays great against the pick and roll and that's what makes their defense stand out compared to other defenses. Not only is Boston great against the 3 point ball, but they are also ranked #4 on defense when it comes to field goal % against. By Boston controlling the 3 point line on defense and contesting all of Miami's short shots by making them difficult on every possession.
Boston Celtics vs Miami Heat Pick
The best current price on the Under is at 208.5 (-109) via BetAmerica