How To Bet the 2020 World Series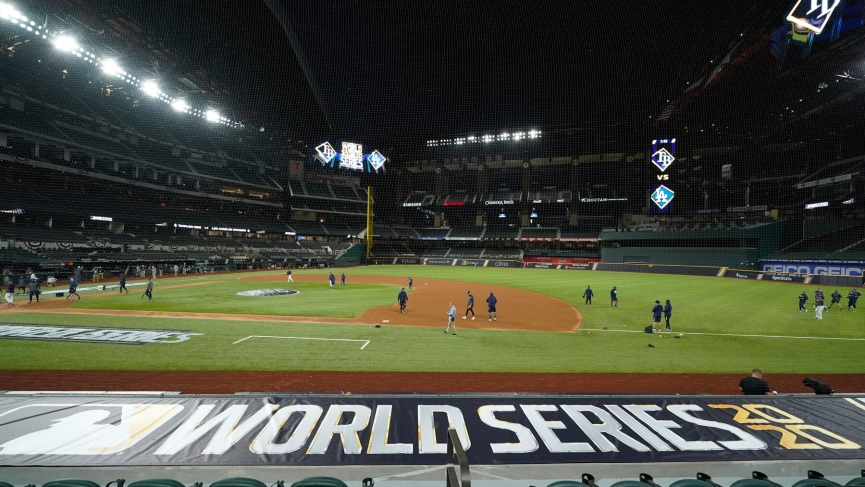 Odds.com's World Series Betting Guide: The Tampa Bay Rays and the LA Dodgers get ready to play for the 2020 World Series on Tuesday night and if you're looking to wager on it, Odds.com has your back covered on the basics of exactly how to do that.
Tampa finished with the best record in the American League, while LA finished with the best record in the National League. The two best teams in the regular season square off and it's time to get involved in the action with some well-placed wagers.
Not only will Odds.com be providing game-by-game picks and analysis throughout the World Series, but we're also here to help get you familiarized with some of the key terminology and different options you'll have to choose from.
Betting on the Favorite in 2020
In the expanded playoffs, we saw the higher seeds dominate the head to head match-ups. In fact, the favorite has cashed at an unprecedented number in 2020. Since the start of the Wild Card Round. The favorite has gone 34-18 for +4.73units profit. Meaning that a $100 bettor, who has wagered on the favorite in every game these playoffs, has profited +$473.
Favorites vs Dogs 2020 MLB Playoffs
| | | |
| --- | --- | --- |
| Dog/Fav | Record | Units Profit: |
| Favorite: | 34-18 | +4.73 |
| Dog: | 18-34 | -10.11u |
Moneyline, Run Line, Total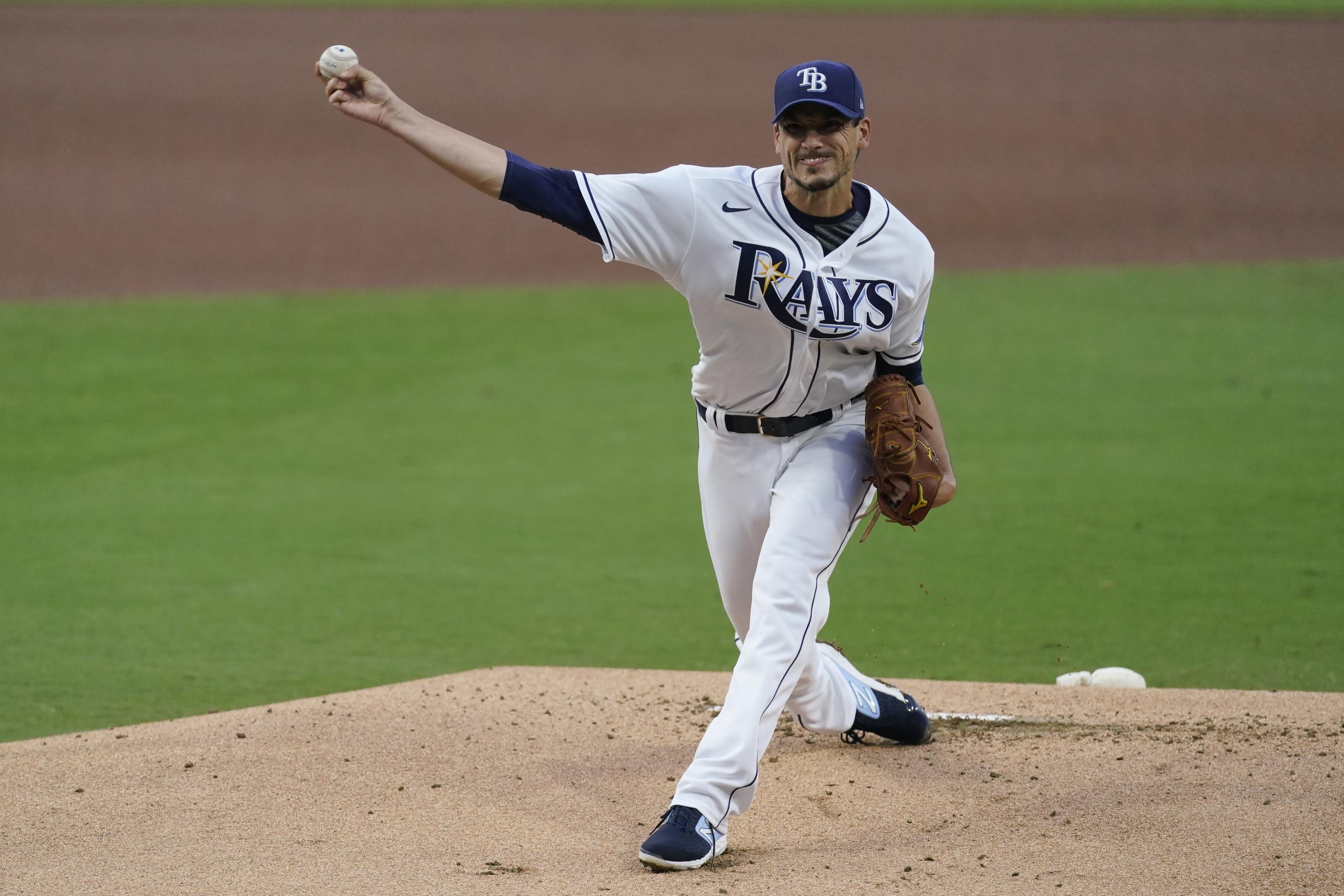 The money line wager: This is the most basic wager you can make, as you simply pick which team will win the game. The two teams are referred to as the underdog and the favorite. Favorites receive odds of -100 or lower, while underdogs have posted odds of +101 or higher.
The Rays edge the Dodgers out on the money line so far in the postseason. The Rays won fewer games, and lost more games than the Dodgers, but have won multiple games in the post-season as an underdog. Whereas, the Dodgers have yet to play a game this season lined as the dog.
Rays vs Dodgers Moneyline:
| | | |
| --- | --- | --- |
| 2020 Post-Season | Record | Units Profit: |
| Tampa Bay Rays: | 11-8 | +3.24u |
| LA Dodgers: | 12-5 | +1.53u |
The Run Line: Favorites are given a line of -1.5 runs and must win by two runs or more to cash the wager. Underdogs are given +1.5 runs and must either win outright or lose by only one run to cash the wager. The prices for these types of bets vary greatly.
The Dodgers have won 10 of 17 games by 2 runs or more, with the Rays winning 9 of 19 by the -1.5 Run Line. The Dodgers, however, have put up a higher margin of victory than the Rays all post-season long. With a +1.94 average run differential, the Dodgers are winning games by more runs than the Rays on a consistent basis, who have an average differential just over zero.
Rays vs Dodgers Run Line:
| | | |
| --- | --- | --- |
| 2020 Post-Season | Record | Units Profit: |
| Tampa Bay -1.5: | 9-10 | +5.05u |
| LA Dodgers -1.5: | 10-7 | +3.05u |
The Over/Under: You make a wager on how many runs the two teams will combine to score in a game. Odds are pretty much equal on lines which range from 5.5 to 10.5 (or higher in some cases.)
The Rays were trending significantly to the 'Under' in these playoffs. While the Dodgers had gone right down the middle at 6-6 headed into the World Series. Things got off to a hot start for the Over, going 4-0 to start the series, although game 5 went Under, with just 6 runs being scored.
Rays vs Dodgers Over/Under:
| | | |
| --- | --- | --- |
| 2020 Post-Season | Record | Units Profit: |
| Tampa Bay Under: | 10-9 | +0.13u |
| LA Dodgers Over: | 10-7 | +2.34u |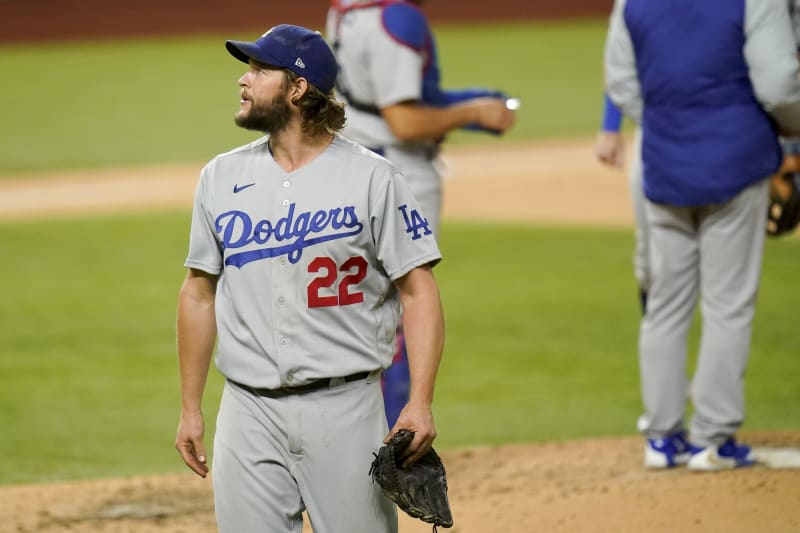 The series wager: Instead of betting on the outcome of individual games, you wager on the outcome of the series in its entirety. These odds get adjusted from game-to-game as well, and they take into account injuries or other external factors. As a team gets closer to locking down the World Series title, the odds will then become less profitable for it. If you like LA to win the World Series, according to Bet 365 you'd have to wager $550 dollars to win $100.00, while if you like Tampa, you'd lay $100.00 to win $425 in return.
Rays vs Dodgers: World Series Odds
| | | |
| --- | --- | --- |
| MLB Playoffs | Tampa Bay Rays | LA Dodgers |
| World Series Odds | +425 | -550 |
MLB Futures Odds Updated 10/26 (5:00PM EST) via Bet365
World Series Prop Odds
| | | |
| --- | --- | --- |
| World Series Props | Game 6 | Game 7 |
| When Will Series End ? | -140 | +120 |
World Series Correct Score Odds
| | |
| --- | --- |
| Outcome | Odds |
| Dodgers Win 4-2 | -140 |
| Dodgers Win 4-3 | +240 |
| Rays Win 4-3 | +425 |
The prop wager: "Prop" is short for 'proposition'. Prop wagers are available for the series or for individual games, teams, and players. The odds on these types of wagers are pretty much even on both sides and they allow you to predict statistical milestones for players and teams, or winners of awards like the Most Valuable Player
MLB World Series MVP Odds
| | |
| --- | --- |
| Corey Seager (LAD) +175 | Clayton Kershaw (LAD) +260 |
| Randy Arozarena (TB) +500 | Walker Buehler (LAD) +700 |
World Series MVP Odds via Fanduel Prior to Game 6

Things to Consider Before Wagering
Home field advantage can play a big part in the World Series, but that's not the case in this abbreviated season. Home favorites that happen to lose the first game would normally then have the advantage of riding the emotional support of the home town crowd in Game 2. The Playoffs for the 2020 MLB season are being played at a neutral site (Globe Life Field in Arlington Texas), so this normally important factor has been eliminated completely this year (the home team's only advantage will be that it will bat last.)
As mentioned above, these two teams finished tops in their respective divisions, but their paths to get to this point have not been easy. Tampa Bay had a 3-0 series lead in the American League Championship Series against Houston, but it needed seven games to advance. LA was favored in its NLCS matchup with Atlanta, but it went down 3-1, before then rallying to win three straight.
One other significant factor to keep in mind is of course the shorter 60-game regular season. MLB players are accustomed to playing a 160-game campaign, so including the playoff series, we're at about the half-way point of a normal MLB season. That means that these pitcher's arms are fresh.
It's been an unprecedented 2020 MLB season, one which was in jeopardy, but one which has overcome the odds to provide a very entertaining product. After reading this article, you now have the basic knowledge to try and turn your thoughts on the 2020 World Series into some well-earned income. Good luck!