MLB Awards Odds for Cy Young and Most Valuable Player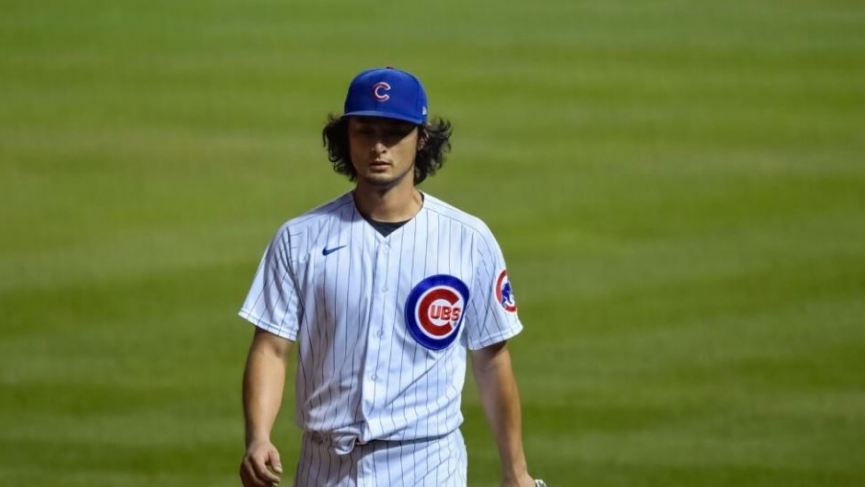 MLB Awards Odds: The 2020 MLB season is over, and the LA Dodgers have been crowned World Series champions. Now all that is left is to crown the outstanding regular season players with the various awards left on the board such as Cy Young, MVP, and Rookie of the Year. 
NL Cy Young Odds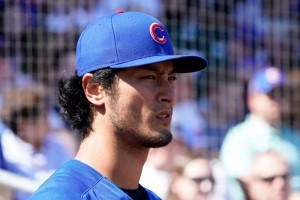 Yu Darvish
Yu Darvish was a +110 favorite to win NL Cy Young. He finished the regular season with an 8-3 record and had an ERA of 2.01. In the 76 innings he played in, he allowed 17 earned runs, including 5 home runs. He had a WHIP of 0.961, only walking 14 batters all year. Darvish also had 93 strikeouts and 11 K/9 innings. The next leading contender is Jacob DeGrom, who edges Darvish out by 2.8 in K/9 innings and by 0.004 in WHIP. Besides that, Darvish is better in every other category, including ERA. DeGrom pitched in fewer innings but had more walks, earned runs, and home runs allowed. Darvish was much more effective this year and should wrap up this award.
American League Most Valuable Player Odds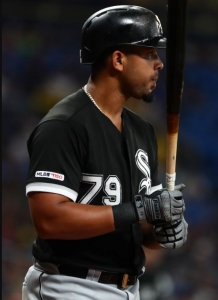 Jose Abreu
Jose Abreu was a +550 to win the AL MVP award. He had an outstanding year playing in all 60 games and led the league in hits with 76 and RBI with 60. He was also 2nd in home runs with 19 and 4th in batting average at .317. He finished the season with a .987 OPS scoring 43 runs in the process. He also led the AL in slugging at .617 and total bases with 148. Abreu put up amazing stats in this shortened season and has good value to win the MVP.
National League Most Valuable Player Odds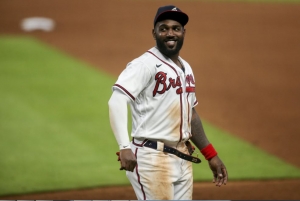 Marcell Ozuna
Marcella Ozuna was +800 to win the NL MVP Award. Ozuna played in all 60 games and led the National League in home runs with 18, RBI with 56, and total bases with 145. He was also 2nd in hits with 77, 1 hit behind the leader, and was 3rd in batting average at .338. He finished with a 1.067 OPS scoring 38 runs in the process along with 38 walks. Ozuna was not one of the favorites to win this award. Still, considering he is one of the only recurring players in the top 5 of almost every offensive category, there was decent some value on him in this spot. 
American League Rookie of the Year Odds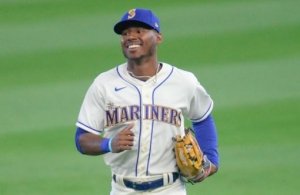 Kyle Lewis
Kyle Lewis was a +120 runner up for the AL ROTY Award. He had a .801 OPS and .262 batting average this year, scoring 37 runs total. He also had 28 RBI on 54 hits, including 11 home runs, and was walked 34 times. The leader to win: Luis Robert, who played in 2 fewer games than Lewis. They were both tied for home runs this year, and Robert had 3 more RBI than Lewis. Besides that, Lewis led Robert in every other offensive category, including OPS, batting average, runs, hits, and walks. Lewis was the much more effective player on offense this year and had some good value to win this award.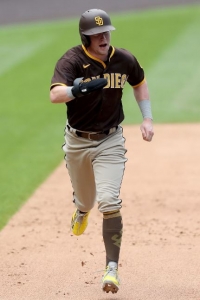 National League Rookie of the Year Odds
Jake Cronenworth
Jake Cronenworth was leading the race as a -110 favorite for NL ROTY. He had a very productive year with an OPS of .831 and a .285 batting average with 26 runs scored this season. He had 20 RBI on 49 hits, including 4 home runs and 18 walks. The next closest contender for this award is pitcher Sixto Sanchez, but he did not have the best year. With a 3.46 ERA in the 7 games he played and allowing almost 1 hit per innings played, Cronenworth should be wrapping this one up quite easily.