Tampa Bay Rays vs LA Dodgers Pick Game 2 | MLB World Series Predictions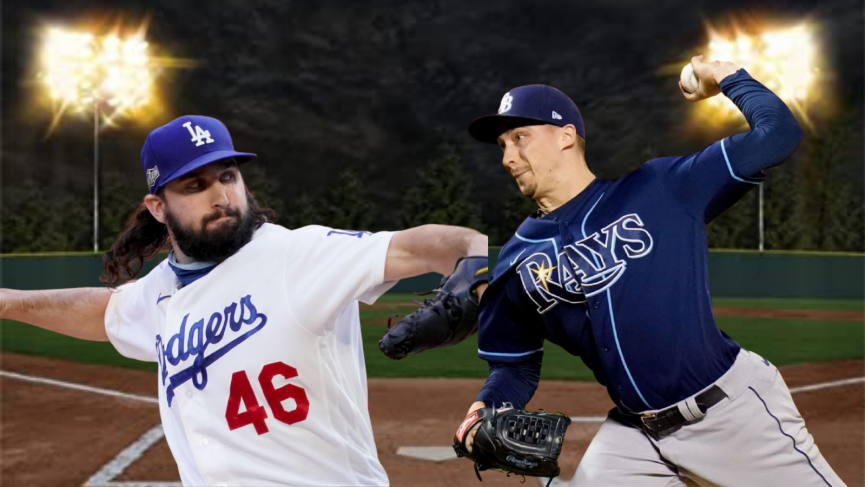 Tampa Bay Rays vs LA Dodgers pick World Series Game 2 Prediction.
Jimmy and Nolly sit down in front of the camera after game 1 and take a look at what game 2 looks like and what their leans are once the lines come out. Nolly has a feeling that this will be a scary game for the Dodgers as they are facing some of Tampa Bay's powerful players such as Snell. Tampa Bay will send Blake Snell to the mound in Game 2, with The Dodgers announcing Tony Gonsolin as the team's starting pitcher. 
Nolly pointed out some of Snell's curveball past performance:
Ray's Blake Snell's curveball wasn't working against the Yankees
Snell's curveball was working against the Astros
Snell's curveball has worked against the Dodgers
Jimmy feels he has an advantage taking the Rays F5 and is leaning on Gonsolin to not have a good pitching day which will give the Rays a runs advantage. Nolly is liking the Rays F5 as well as a lean but is not pulling the trigger until the lines come out.
✔ SUBSCRIBE to OddsHQ channel shorturl.at/ghqFX
► Follow Odds.com on Twitter – https://twitter.com/odds110
► Follow Odds.com on Instagram – shorturl.at/jkBVW
#raysvsdodgerspick #mlbworldseries2020 #mlbpicks