Sunday Morning KBO NC Dinos vs Samsung Lions Betting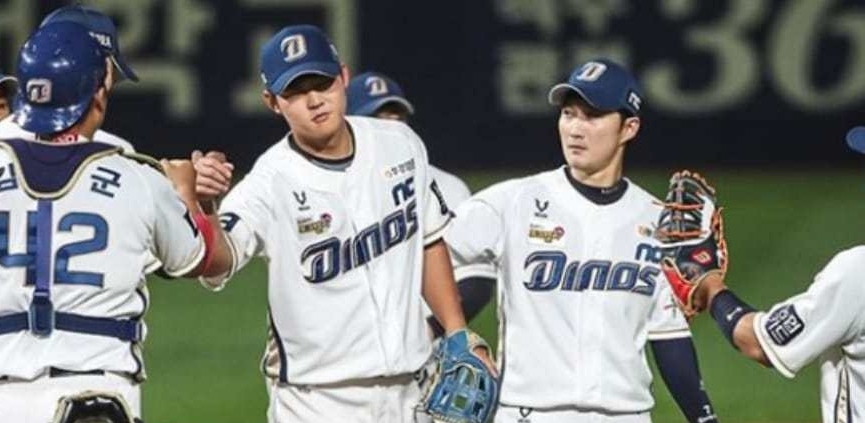 Can the NC Dinos really be swept? Samsung Lions will look to accomplish what no other team has done in the KBO this season, take all 3 games from the league-leading Dinos. Things will be tough, as each team takes their aces to take the mound. First Five Under 5 looks to the safest bet.
NC Dinos vs Samsung Lions at Daegu Lions Park
The Samsung Lions have put the whip to the league-leading NC Dinos, all without their top 2 pitchers in the rotation. Current injuries to the Lions pitching staff has played a key role as to why this team has not lived up to expectations. With Jung-hyun and Ben Lively on the IR, it's was tough for Samsung to find their identity.
Since regaining the health on both sides of the ball, the Lions have started to move in the right direction. It all started just last week when the Lions destroyed the Doosan Bears 13-0 at home. Since Samsung has won 4 of 5, holding opponents to only 8 runs in five games. Just this series alone, David Buchanan, and Dae-woo have pitched lights out, in return giving their bullpens much needed rest.
Tonight's pitching will be a battle between Lefty Choi Chae cheung vs Koo Chang moo
Tonight will see Samsung's number one on the mound, a nasty throwing lefty Choi Chae-heung (much similar to NC Dinos started Koo Chang-moo). I can't believe what we're seeing when it comes to the Lions' second-half offensive production. In the past 2 weeks, Samsung has an average of 3.5 runs in the second half of games, a recipe for success. Late in games, Samsung has kept their bullpens WHIP to a respectful 1.46, with little to no upticks throughout those weeks. This leaves your team with positive aspirations in the later parts of games.
NC has their worst stretch in KBO thus far, on now a 2 game losing streak. This shows just how potent this ball club is, even after a loss, they bounce back with a win. The health of the Dinos is another key reason for their hot start, it's allowed each starting pitcher to prepare their daily routine without any disruptions.
Compare that to SK and Lotte who've had many disruptions, now on their 8th starter of the season. If there is one guy in the KBO your team can lean on, its NC Dino's starter, Koo Chang-mo. Our first ever article we praised Chang-mo, and the jaw-dropping amount of hits he allows per game.
He averages only 2.7 hits against this year, and  3.7 in his last 10 games dating back to last season. The first five's not been the issue for NC, it's been their lackluster bullpen that's cost NC games. Since posting a 1.37 WHIP in the first two weeks of the season, NC has since slipped to a 2.03  in the past two weeks. Diving into recent scheduling for NC, it's not been that tough. This will be only their second game on the road, in their last eight. Samsung will need a solid performance from Chae-heung, as the NC Dinos will be hungry tonight.
| | | | | | | | |
| --- | --- | --- | --- | --- | --- | --- | --- |
| | Record | ERA | WHIP | Avg. In | Avg. Hit | Avg. K's | Avg. BB |
| Chang-mo | 3-0 | 0.62 | 0.64 | 7.2 | 2.7 | 8 | 2 |
| Chae-heung | 3-0 | 1.88 | 1.04 | 6 | 3.5 | 4.7 | 2.7 |
Our chart above shows just how dangerous both pitchers are. They both can go deep into games, allowing very few hits,  let alone runs. Chang-mo's actually faced this same Samsung Lions team at home in his season opener. Cruising along going 6 innings, while giving only 2 hits, strikeout out 8, he clearly leads his team to victory first time out. Three weeks have changed Samsung, who are playing much better baseball than they were in early May. 
Chae-Heung will take on the Dinos to close things out for his team, he did not play NC in the first series of the year, rather facing LG & Kia at home. Chae-heung has enough pitches to leave the hitters for NC questioning themselves at the plate. Chae-heung recent form leaves me to believe, he'll be able to hold his own against a Dinos team not playing their best baseball at the moment.
One issue for both pitchers we like to bring up in our articles is, they both can allow some base runners at times, at 2 bases on ball a start. If one pitcher starts to have control issues, we could see a higher scoring game than its outline to be. I do not see that happening.
This is the rubber match of this series, where Samsung was swept at home in their first meeting. It looks to be a pitchers duel, as both starters are pitching some of the best baseball in their careers. Our bet for tonight will be on the first five innings Under 5, as NC look to clamp down in tonight's finale.
Tonight's KBO Pick: First Five Under 5 -120