MLB Predictions 2020 – How to Bet The 60 Game Season June 25, 2020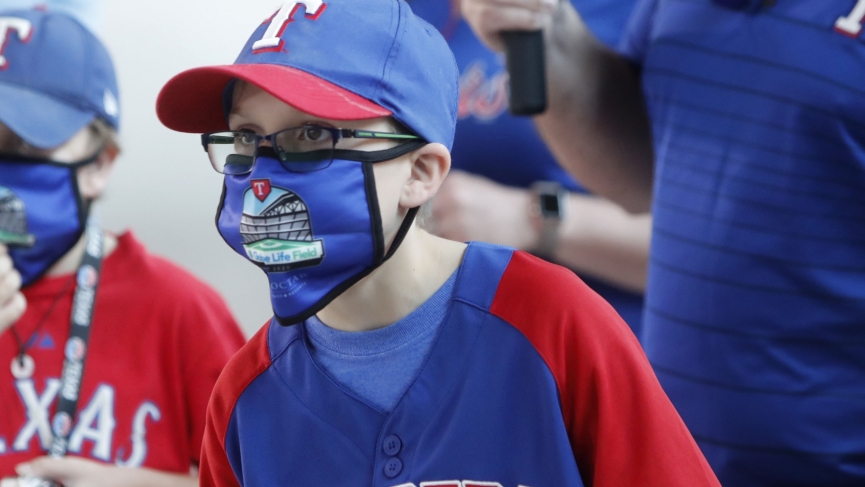 With the MLB announcing an agreement with the MLBPA, a return date is now set. The two sides have agreed on a 60-game regular-season and will report to camp on July 1st. The July 23rd or July 24th startup date is in clear view with fans chomping at the bit for some MLB predictions.
Play Ball! MLB will play 60-game schedule in 2020, with spring training on July 1 and the season starting July 24-27. https://t.co/MskY8fG0ca

— Bob Nightengale (@BNightengale) June 23, 2020
Bettors are doing their due diligence to make the perfect futures wagers over the next four weeks. What are the key aspects of the 2020 season that are most important for bettors to consider? Let's go over some of the factors that could lead you to second-guess a bet, or better yet, allow you to capitalize and make a nice profit.
Breakdown Of 60-Game Schedule
Rightfully so, 40-of-60 regular-season games will feature divisional matchups. This represents a much higher percentage of games against divisional opponents. Organizations are used to nearly 47 percent of games coming against their own division, but this year they'll play 66.6 percent of games within their divisions.
This gives teams in weaker divisions a better opportunity for a divisional win or a Wild Card spot. In the long run, playing the majority of your games against teams in the AL Central (for example) versus playing most of your games against teams in the NL East will make for much different outcomes.
The divisional structure of the schedule will give teams like the Tampa Bay Rays, Chicago White Sox, and Arizona Diamondbacks a boost, while it gives teams in the AL West, NL East, and NL Central a more challenging road to the playoffs. This is something to take note of for when sportsbooks start releasing win totals or win percentages to bet on. The remaining 20 games will be of the interleague variety, with the AL West playing the NL West, the AL Central playing the NL Central, and the AL East playing the NL East, simply to mitigate travel.
Rule changes that could affect your betting
The MLB will implement the same 10-team postseason that we're used to seeing; however, one massive change has arrived in the NL. Designated hitters are here to stay. While this isn't very exciting for old school fans, the MLB was on its way to making this change during the next CBA anyway.
Bettors should be aware of every NL team's best hitter that isn't a starter. A perfect example is the Cincinnati Reds, who brought in Nicholas Castellanos and Shogo Akiyama to play the corner outfield spots with Nick Senzel in center. This allows a major stud like Aristides Aquino an opportunity to log regular at-bats at DH.
We could see some very different over/under run totals for individual games out the gate with this change. This could also jolt the trade deadline, as NL teams weren't aware that this change would take place when free agency began. It's very possible that double-digit NL clubs could be searching for a full-time DH in the trade market. This could change the longterm outlook on a team's chances to represent the NL in the World Series. The trade deadline is set for August 31st this season.
Better Product On A Regular-Basis?
With teams traveling less and logging fewer innings overall, the well-being of these men is something to mention. The gruesome amount of miles in the air is heavily reduced for the first time ever. We could be in line to see better play overall in the sport. Fewer games equal fewer days off for maintenance, so stars could play more frequently than ever with higher levels of energy.
Starting pitchers will absolutely be behind when the season starts. Don't expect them to go further than four or five innings right out the gate. Bullpens will be used regularly early on, but later in the season, we could see starting pitchers unleashed with minimal restrictions on pitch or inning count. Also, starters will log more innings in the NL with the DH present. NL starters would regularly get yanked sooner than normal if the team is down and the pitcher's spot in the order is up in a pivotal spot. It's a minor mention, but a factor nonetheless.
Handling Futures World Series Bets
With COVID-19 being present in the world still, any player can test positive on any given day. The health of sports organizations will be completely unpredictable and a positive test at the wrong time could doom a team for good. This is why you may want to consider putting your faith in a team that has more than one ace starting arm. Think about it. If a team has one legitimate starting pitcher and they test positive at the worst possible time, then they're done for.
Selecting a team with more than one ace seems most beneficial. If one ace goes down and needs to spend a few weeks recovering before they can test negative twice, then the second ace will prove to be insanely valuable.
This is a season full of uncertainty and bettors should be aware of all the intangibles before making a major futures bet. Reviewing all of the rules, coronavirus testing, and regulations, including schedule breakdown for teams, will prove to be very valuable.