Colorado Rockies vs San Francisco Giants Pick – 9/21/20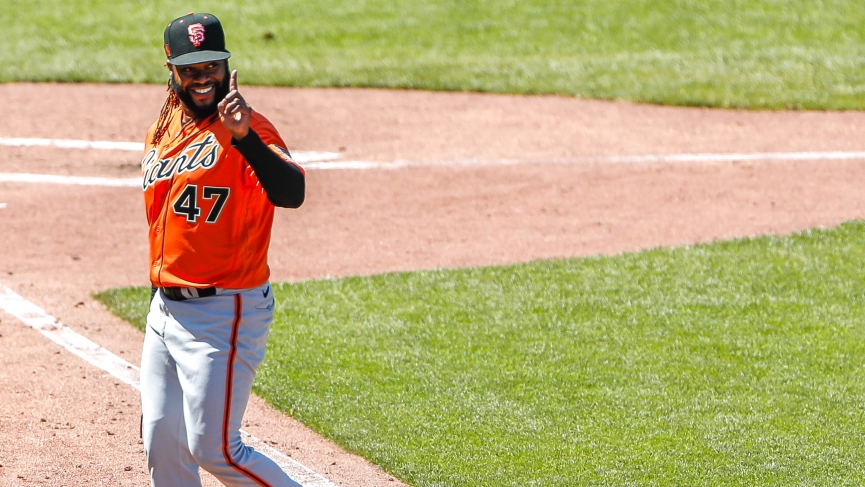 Odds.com's Colorado Rockies vs San Francisco Giants Pick – 9/21/20: Can the Giants sneak there way into the playoffs? With Johnny Cueto on the mound, and a banged-up Rockies team expect a strong showing from a Giants team that are 19-9 at home, and 8-1 when favored at home. All signs lead to the Giants taking this one home. 
| | | |
| --- | --- | --- |
| MLB Betting | Colorado Rockies | San Francisco Giants |
| Best Odds | +110 | -116 |
| Total | Over 7.5 (-120) | Under 8.5 (-120) |
| Where/When | Oracle Park | 9:45 PM EST |
Starting Pitching:
German Marquez will get the start today for the Rockies when they take on the impressive San Francisco Giants. Marquez has an awful August giving up at least two runs a start, and six or more hits. Marquez is going to give you innings on the mound, on average he's out on the mound for at least six innings or more. Marquez has not enjoyed his time away from Coors field, ever since late July when Marquez allowed one run in his two starts, things have gone south quick. Two starts in August against the Mariners and DBacks, Marquez a total of eight runs, while only striking out nine batters. Once again you can rely on Marquez going five or six strong innings, but he was faced with the weakest of lineups, if the DBacks and Mariners caused problems, just wait until the Giants take to the plate.  San Francisco has faced Colorado with Marquez on the mound and was only able to scrape two runs on six hits. Marquez strikes out nine batters in that game while walking only one. This was a nice start but take note this was after he cruised in his first two starts in July. His form since then is lacking strikeouts, losing control walking eight batters in his past three games in September. Both pitchers hold solid barrel percentage numbers, though Marquez has an alarming 41.7 hard-hit rate. This is a pitcher you want to back at home and fade for the most part on the road.
Johnny Cueto was on a four-game win streak before the hard-hitting San Diego Padres knocked Cueto off his high horse. Cueto has really pitched well versus weaker opponents and struggled when faced with teams like the Padres and Dodgers. The good news for the Giants, Colorado are awful at hitting the ball on the road going from a .279 batting average at home, to .223 on the road. Cueto has already played the Rockies back on August 3rd, he was okay allowing three runs on five hits, he gave up a home run to Nolan Arenado. Arenado is questionable to play today after being held out in his past few games with a shoulder injury. This is a different Rockies squad than it was at the start of August, while Cueto is coming off his worst start of the season. Kind of like horse racing put a line through that bad start from Cueto, and you have a pitcher 4-0, collecting 27 strikeouts along the way. Giants are right in the mix for the 6 and 7 seed, while the Rockies have given up on the season. Look for Cueto to bounce back, and get his revenge back on August 3rd when he was touched by Arendao and company.     
Pitcher
Inning
xBA
xSLG
Barrel %
Hard Hit %
Out of Zone Swing %
Whiff %

Marquez

(COL)

68

.278

.339

5.4

41.7

28.5

26.4

Cueto

(SF)

52

.259

.333

5.2

31.6

24.6

22
Offensive Production: 
Colorado can not hit on the road, we stated that. Cueto and the Giants are marching up the leaderboard hitting .296 in September. San Francisco's offensive number improves when they are at home, while Brandon Crawford has nine hits and 1 hr in his career off Marquez. Brandon Belt and Mike Yastrzemski have also previously hit Marquez well, keep a close on Yastrzemski at gametime, he's missed the last few games San Francisco played on the road up at the coliseum.  Watch out for the Giants team in the last few days of the major league season, this team is surging, while the Rockies are losing key players, not hitting with any power of late. 
Expect a better showing from Marquez, but very little run support to follow. San Francisco will have their ace Johnny Cueto at home after an awful last start, this is a Giants line early plain and simple. 
Players To Watch:
Rockies – This Colorado team has some of the worst offensive analytics going. It's tough to give a player to watch with confidence, but by default, we'll give it to Trevor Story. He's batting .320 in the past week, but only one RBI and eight hits. Runs will be a problem for Colorado until Arenado return. 
Giants – Lookout for two surging players for the Giants, Donovan Solano leads the team with a .337 batting average while posting a .357 in September. Longtime Giant Brandon Crawford has been a nail in the side of pitchers, collecting six RBI's in his past seven games, look for these two to make life difficult for Marquez and company. 
Best Bet: San Francisco First Five ML -120 via Bet365