Atlanta Braves World Series Odds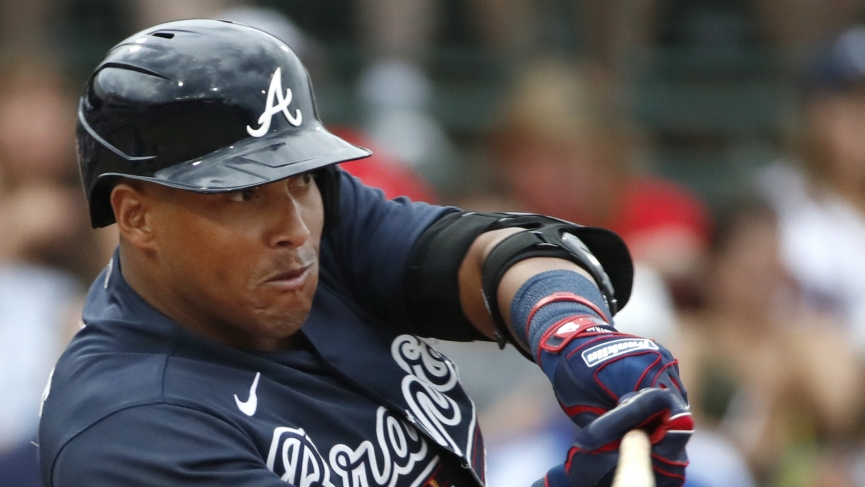 The true offensive potential of the Atlanta Braves was unleashed in 2019. They finished inside the top-four of the majority of offensive categories in the NL. This was enough to carry them into the playoffs as a two seed, where they were blown out of game 5 of the NLDS against the St. Louis Cardinals.
Let's be real, the Braves didn't have a great chance last postseason. They had terrific seasons from Freddie Freeman and Ronald Acuna Jr., who combined to mash 79 homers and drive in 222 runs. Acuna even stole 37 bags, garnering MVP considerations. Ozzie Albies was great as well, contributing a .295 batting average and 24 long-balls. The problem was something that doesn't always matter, but it did in this case. Their lack of experience showed.
The Braves should consider 2019 a success and carry on. Winning 97 regular season games is nothing to snub at. With that being said, did the Braves improve their chances for a run in 2020? Let's look into the positives and negatives of their offseason, along with the overall quality of the team.
Is The Rotation Better Or Worse?
Missing star power (as far as big names go), you may not realize that this pitching staff was very good in 2019. The starters combined for the seventh-best ERA in the NL. Unfortunately, Julio Teheran's 3.81 ERA over 33 starts and Dallas Keuchel's 3.75 ERA over 19 starts are a thing of the past. The two have moved on to the Los Angeles Angels and Chicago White Sox, respectively, leaving major holes in the rotation.
In comes Cole Hamels and Felix Hernandez. Already, things are off to a rocky start. An injured shoulder came a couple months after inking the 36-year-old Hamels to a one-year, $18 million deal. The layoff to start the season should benefit Hamels and his health, but this is still a legitimate concern. With 100.1 postseason innings and a 3.41 ERA to Hamels' name, the Braves are hoping they have their postseason ace.
Hernandez isn't the worst signing, but the big righty has been awful over the past two seasons. He turns 34 in April and has compiled a hefty 2,729.2 innings over his career. Hernandez doesn't need to be King Felix anymore, but the Braves need him to grind through 130-150 innings. Maybe the switch to the NL will help him out a bit? They aren't expecting much and Hernandez should be the fifth starter.
Max Fried is coming off a nice season and is currently slotting in as the three-starter on the team. Following Fried is Mike Foltynewicz, so you can see the concern here. I know what you're all thinking. What about the starter that went 13-4 with a 2.68 ERA over 29 starts last season? Mike Soroka was impressive last season, but calling him ace material doesn't feel right. Soroka's low 5.9 percent walk rate and high 51.9 percent ground ball rate are terrific; however, his 3.45 FIP and 4.28 SIERA may suggest that he's good, but not great. The 22-year-old is on his way, but still has a lot to prove.
Upgrade Elsewhere
The Atlanta bullpen was interesting last season. They posted the fifth-best ERA in the NL, but also posted the fifth-highest hard hit and line drive rates. Having Mark Melancon for a full season will help, as they could use the stability that the veteran offers. Fans may be worried about Shane Greene rebounding from his brief 2019 showing, but I wouldn't worry. Greene had a rough go in early-August, but seemed a bit unlucky. His higher ERA was due to a couple rough outings early on, and his BABIP of .405 during the month is way over the top. He should be fine.
With Greene and Melancon set to deliver, Atlanta decided to spend big to bring a talented southpaw into the mix. The Braves signed Will Smith to a three-year, $40 million contract, making a big statement to solidify their bullpen. It's a great move to make sure they close out games in 2020. Smith has been dominant the past two seasons with the San Francisco Giants post Tommy John surgery. His immaculate 2.55 ERA in 2018 was nearly matched in high-pressure situations in 2019 (2.76), where Smith went 6-0 and converted 34-of-38 saves.
The Bats Will Keep Clicking
The majority of this potent offense and defensive unit return in 2020. The key departure was Josh Donaldson, who signed a four-year, $92 million deal that could total $100 million if the Minnesota Twins exercise his fifth-year club option. The Braves were never interested in Donaldson on a long-term deal. Freddie Freeman is due to become a free agent in 2022 and that's where the funds should remain invested. Johan Camargo and 22-year-old Austin Riley will battle for playing time at third base with Donaldson gone.
The Braves spent their Donaldson money on a player looking to prove himself on a one-year deal, Marcell Ozuna. The Braves found another power bat in Ozuna, who is looking to reestablish his value and took Atlanta up on a one-year deal worth $18 million. It's a great move by the Braves, as it allows them to keep future money available and keep a big bopper in their lineup (not to mention their two top prospects are outfielders). Ozuna launched 29 homers last season and should continue to give Freeman some protection. The signing makes Nick Markakis a fourth outfielder, giving them nice depth. This offense shouldn't regress and you can feel confident about that.
What Needs To Be Done?
All of this positivity, and yet we're still left wondering if Atlanta's top starting pitchers are good enough to get the job done in the postseason. Consistently, the Braves are showing up with the fourth-best chances to win the World Series across sportsbooks. FanDuel's +1400 is intriguing, but is this a legitimate wager that you should be considering at this point?
It feels as though you may be betting on the Braves to acquire a top-notch starting pitcher before the trade deadline for this bet to come through. Let's not forget that they'll need to fend off the Washington Nationals (again) in order to avoid a first round Wildcard.. The Philadelphia Phillies could put a bit more pressure on the division as well.
Could a starter like Trevor Bauer, Mike Minor, Robbie Ray, or Jose Quintana (all impending free agents) be enough to push Atlanta over the hump? It's possible. Will Atlanta feel like parting with talented farm system pieces? I'll save my bets for something that's less risky.