Tampa Bay Downs Picks & Gulfstream Predictions for Wednesday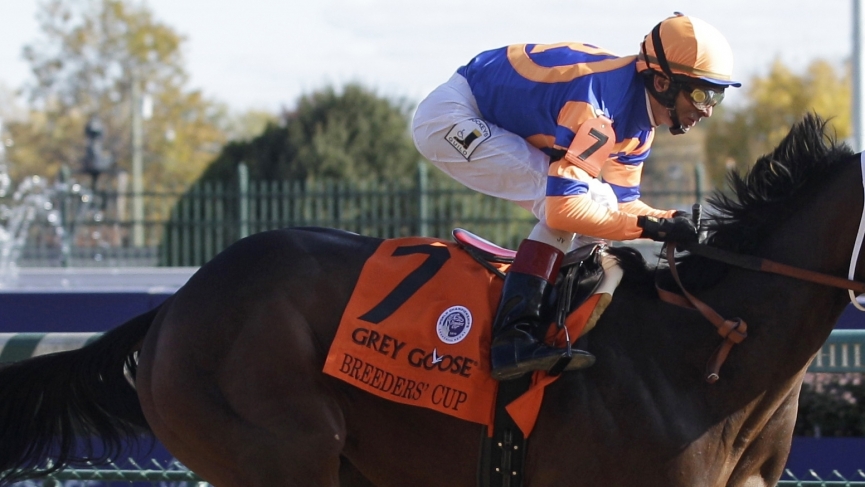 A new week is upon us with Florida tracks leading the way. Today's feature at Gulfstream has the Florida Derby runner up Shivaree, Fountain of Youth winner Ete Indien and Sam F Davis winner Sole Volante competing in a strong allowance race. Let's look at some races from Tampa Bay Downs and Gulfstream Park.
Tampa Bay 1st (12:23pm ET): The Kahn can turn tables
The Tampa Bay Downs 1st is a $5,000 claimer for 4-year-olds and up going 1 mile and 40 yards on dirt. I'm against morning line favourite Karma King who finished 2nd after setting the pace last time. He was with the race flow as the horse that beat him sat 2nd early on and the two of them, through comfortable fractions ran off together. There appears to be more pace here with the likes of Meilleur and Happy Wanderer and together they can ensure an honest tempo.
The horse I want is The Kahn (9/2 ML) who was the favourite last time and finished behind Karma King. As a horse rallying from off the pace however, he was against the race flow and today with a more honest set up he can turn the tables. Yes if the pace is honest Done Acting also has a chance and he'd be my other horse but he needs to come from the clouds, unlike The Kahn who can be more tactical.
Tampa Bay 8th (3:57pm ET): Stamina Princess turns back
The Tampa Bay Downs 8th is an $8,000 claiming race going 7 furlongs on dirt for 3-year-olds and up who have never won 2 races. From a Beyer perspective, Celestial Orb looks like a short price based on her recent figures. The problem with Celestial Orb is her recent figures came at short 5 ½ furlong sprints and now she has to go 7 furlongs, a distance she's never tried before. She is also 1 for 22 lifetime and as one of the favourites, I don't want her.
I'm also against Miss Maris who has some back races that would be competitive but all those races were at Monmouth Park. She is 1 for 20 with 9 minor awards and has also never competed at this distance.
Eye on the Finish is understandably your morning line favourite as she has competitive Beyer's and broke her maiden at Tampa at this 7-furlong distance. That said her recent performances going a route weren't bad and I wonder if she's better suited for that. She also has to work out a trip from post 10 and while I wouldn't let her beat me, from a win betting standpoint I prefer someone else.
The horse I want is Stamina Princess (12-1 ML) who broke her maiden at this distance 3 starts ago at Gulfstream. Since then, she had a difficult post trying to get a mile 2 back, in her first try against winners and last out she was used for early speed from another difficult post on turf. Think she'll show more today now that she's back at the distance of her maiden win and from a more manageable post. Her price should be fair enough to find out if she's good enough.
Gulfstream 6th (2:37pm ET): Jungle Warrior a price play
The Gulfstream 6th is a $25,000 claiming race going 5 furlongs on turf for 3-year-olds and up who have never won 2 races. Perhaps lowering the evaluation will help get morning line favourite Remaster home though I have my concerns. The only race he's won was his debut when he was under the conditioning of Wesley Ward who is prominent with first-time starters. Also, he won that race on the lead something he appears unlikely to get here with horses like Royal Duke and Young Raymond competing as well.
I'm also against No Nay Maybe who now competes for the Jorge Delgado barn after being part of the disgraced Jorge Navarro barn. He has to translate his form which was suspect, to begin with, and his only win was on the lead which he seems unlikely to get today.
The horse I want is Jungle Warrior (15-1 ML) who will be competing at this 5-furlong distance for the initial time. His lone win did come sprinting on turf at Woodbine and think it's fair to say his best races have been sprinting on turf. On turf, this will be his first attempt running for a tag so the competition should be manageable. You can throw out his last 2 races on the wrong surface, dirt and at a fair price, I'm willing to find out if he's good enough in a race where the favourite's don't appeal.