Saratoga Picks and Indiana Grand Best Bet Aug 5, 2020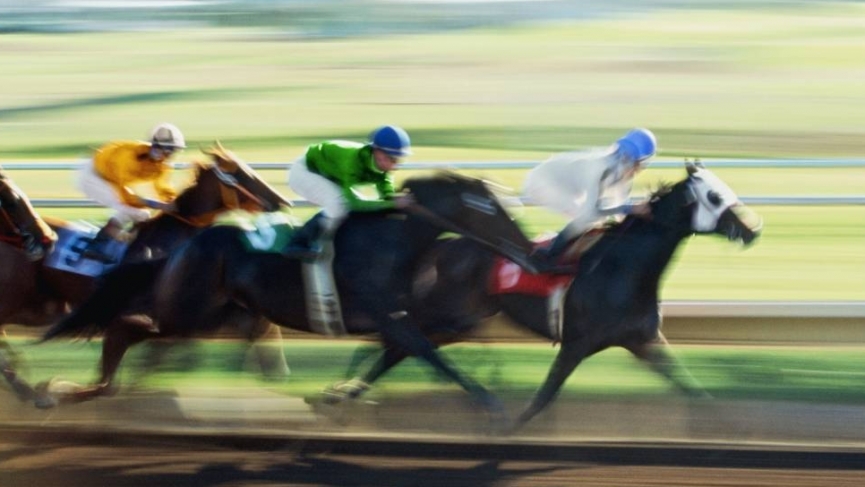 A new week is here with my Saratoga picks leading the way in anticipation of the Travers stakes on Saturday. Today, Saratoga has a restricted stake feature while Indiana Grand also has a pair of restricted stakes. Let's look at some horse racing picks.
Saratoga 4th: Bellera on love for distance, upside 2:29 pm Et
The Saratoga 4th is the restricted Summer Colony for fillies and mares four-year-olds and up going 1 1/8 miles on dirt. Your morning line favorite is Golden Award who was eased last time and normally that would be a concern but there is no layoff and she won a grade three last year after being eased in a previous race. My issue with her is that I think we have seen the best of her and know what she is. While she is capable of winning this race, she is unappealing and I think Bellera offers more upside.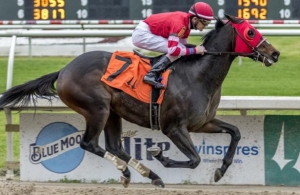 Perhaps Nonna Madeline can wire this field but she is likely to take money as the controlling speed and she is trying her longest distance to date. Her previous attempts in stakes competition have been just okay and I don't want her.
I prefer Bellera (9/5 ML) who was showing improvement in the winter at today's distance when winning back to back stakes.
Last time she faced an elite horse in Dunbar Road and ran well considering she set the pace and appeared to be going backward on the turn before rallying back for third. It was her first loss in a race that she has completed at today's distance. She can improve considering she got very little from her two races prior to that, a turf event, and a dirt sprint. If you only look at her dirt routes, she has all four of her wins from six races and is lightly raced enough that she can still improve.
Saratoga 8th: Prompt takes logical drop 4:46 pm Et
The Saratoga 8th is a $50,000 claimer going for three-year-olds and up going 1 1/8 miles on dirt. I loved everything about morning-line favorite Intrepid Heart's last performance in an allowance at Churchill Downs where he won as a first time gelding. In that race, he stalked the pace, took command, lost the lead, and came back for the win.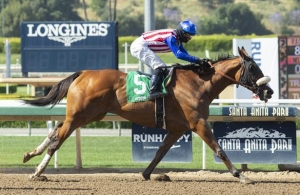 Off that strong effort as a first time gelding, I was excited to see where he would run next. A claiming race where the connections are willing to lose him for $50,000 off that strong effort is not what I had in mind. While he can win, I don't trust him on the class drop.
Super Dude always seems to run well but I don't love his upside and Han Sense outran him last time. As long as Han Sense and Grumps Little Tots don't compromise each other on the front end they can both win but it's also possible Intrepid Heart, Winston's Chance or Dunph show speed and make the lead contested.
Out of those horses, I prefer Dunph as he was claimed for $30,000, won right away for new connections with a performance so strong that they decided to run him in a grade three event. That didn't work and now he's in for $20,000 more than he was claimed for; a logical move. The only issue is if you take that race off the claim away at Oaklawn on May 2nd, he doesn't have other races that would make him competitive.
The horse I want is Prompt (10-1 ML) who has looked like a new horse since trying dirt eight races ago. He won three of five on dirt and logically stepped up to face graded stakes horses. He was sent off as a long shot in those races and didn't perform terribly even picking up a placing in the grade three Challenger. He did however also prove that those races were a little too tough and thus he gets reasonable class relief today.
Indiana Grand 8th: Timeless Rose can rally 5:36 pm Et
The Indiana Grand 8th is the restricted Ellen's Lucky Star for Indiana bred three-year-old fillies going one mile on turf. Copper Nickel on the morning line is listed at odds-on and if she runs to her dirt form she'll probably win. The question is will she translate her dirt speed on turf and while it's possible, there is plenty of other speed both inside and outside of her to keep her honest or prevent her from getting to the lead. While she has won from a rating position, those wins weren't flashy, never in doubt victories, she has produced recently when being allowed to set her own pace.
I don't want either Nothingbutflowers or Kanfu who come out of an allowance race where they ran 1-2 the whole way and finished that way in a pace less event. With more speed expected in this spot and off those perfect trips, neither appeal.
One alternative is Violane who cost $210,000 at auction, was bet down to 2-1 in her debut, and did little running. In her second start, she was switched to turf and provided a much better, winning performance. She can obviously improve in her third career start but she will have to and is coming off a 10-month layoff.
The horse I want is Timeless Rose (15-1 ML) who broke her maiden last time against the restricted competition. Prior to that, she was facing open maiden allowance foes from difficult posts. Her ability to rate should help her in this spot and from a Beyer speed figure perspective, she looks like the second fastest horse and looks capable of winning if the favorite doesn't translate her dirt form.