Kentucky Downs Picks and a Canterbury Best Bet Sept 9, 2020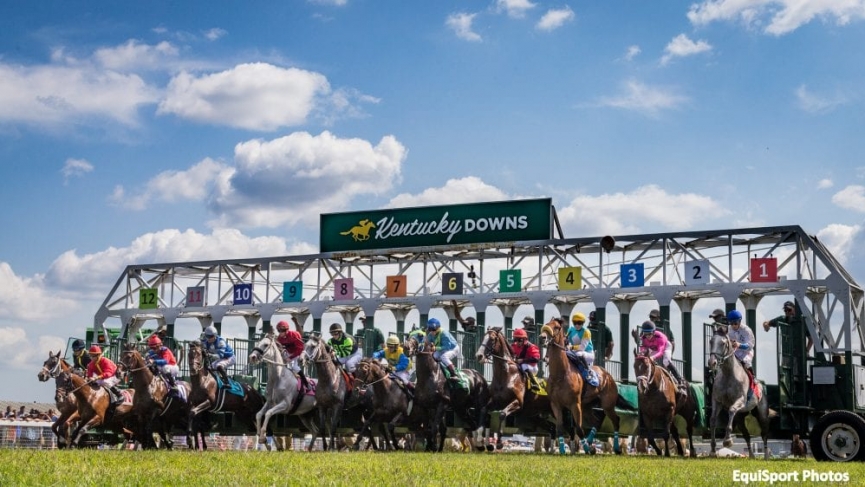 A new week is here and my Kentucky Downs picks continue. Canterbury has a plethora of restricted stakes for Minnesota breds. Let's look at some races:
Kentucky Downs 1st: Four K's can rebound 1:15 pm ET
The Kentucky Downs 1st is a starter allowance for fillies and mares three-year-olds and up going one mile on turf. I'm against morning-line favorite Double Oaked who beat easier nonwinners of two claiming competition last time. That improved her record to 2/29, she's an off-pace type that typically settles for minor awards and I'm not convinced that last win would be good enough in this spot thus I'm against.
Jordan's Kitten wasn't very good last time though it was against better and she was wide throughout. Nevertheless, she's another closer and while I prefer her to Double Oaked, don't think that style will be optimal in this race and her form last year appears stronger.
The horse I want Four K's (4-1 ML) who was an easy winner two starts ago when rating two lengths off the lead. The last time she had post 10, showed some speed but instead of trying to go 6-wide into the first turn, her jockey decided to take her back. This kept her six lengths off the lead, a position she had no chance from after the pacesetter set a leisurely opening half in:50 seconds. The horses who were 1-2 early, predictably took the top two positions. Four K's can rebound with a better trip and note the jockey upgrade to Irad Ortiz Jr.
Kentucky Downs 7th: Haig Point turf debut gives him a chance 4:27 pm ET
The Kentucky Downs 7th is a maiden allowance for three-year-olds and up going 6 ½ furlongs on turf. Morning line favorite Grandmas Favorite ran well last time off a 22-month layoff when missing narrowly as the favorite. While some would naturally expect improvement second time out off a long layoff, consider his form on paper previously shows small rallies for minor awards and losing ground late in a couple of those races. Today he also tries his longest distance to date which I'm not convinced he'll love.
I'm against Alfons Walde and Red Storm Risen for similar reasons. Alfons Walde has only tried routing since coming to the U.S.  and that form, like his sprinting form in Ireland, is just okay. Similarly, Red Storm Risen has only tried routing this year when just on the edges. His one sprint was on debut, on synthetic at Woodbine. He may have needed his debut or not liked synthetic or sprinting. I'm not curious in finding out which of those reasons is accurate.
Born Great warrants some consideration as his debut came back live with the second, fifth, and seventh place finishers all coming back to win. In that race, he was covered up for most of it and came with a late run.  He did gallop out well but not sure a different trip produces a better result. Of the horses likely to take money, he's the most appealing but might be overbet off a good but not great debut.
One alternative is Chief Howcome who competes for just the second time and over 10 months after the first. He has been gelded and goes for trainer Ian Wilkes who I prefer with second-time starters over firsters. I'll use him at a certain price but I do wish, when watching his debut, he had shown a little more finish. 
The horse I want is Haig Point (15-1 ML) as you can throw out his last race on dirt going a mile where the top two finishers dominated and were well clear. From a foundation building standpoint, it probably will end up serving a purpose now that he's turning back in distance. His debut, on turf, was strong as he was held up momentarily in the stretch when trying to angle to the outside and still came with a rally. Note that race was at 5 ½ furlongs and he galloped out in front of the field indicating today's distance should be a nonissue.
Canterbury 9th: Rozey Cheeks can win again 9:10 pm ET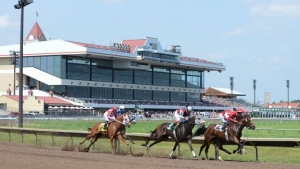 The Canterbury 9th is the Northern Lights Debutante for Minnesota Bred two-year-old fillies going six furlongs on dirt. Perhaps morning-line favorite Molly's Angel can win as she posted a flashy debut win by over 13 lengths. She did it however by setting slow fractions and with an outside post today, and speed to her inside, she'll either have to rate for the first time or set a very contested pace.
I'm against Pretti Ta Kela who was an okay second in her debut against Star of the North who is also here. Last time to get her maiden win she set slow fractions considering that race was just 4 ½ furlongs and she had an experience edge over the majority of the field. She doesn't project to have either advantage in this spot.
Star of the North seems to be a better version of Pretti Ta Kela in that she will show speed and is simply faster. She flashed speed in her debut before relinquishing the lead and settling for third. Last time she showed more speed and was more thorough in the stretch to pick up her maiden win. Think she is capable of getting to the lead from an inside post but she is likely to face pressure throughout thus I prefer her stablemate Rozey Cheeks. 
The horse I want is Rozey Cheeks (6-1 ML) who beat Star of the North in her debut utilizing a rating approach. She projects a similar trip today and should have some pace in front of her. Note the improvement her stablemate showed in her second career start. A similar improvement, from Rozey Cheeks, would make her very tough in this spot.