Horse Racing Predictions for Wednesday July 1, 2020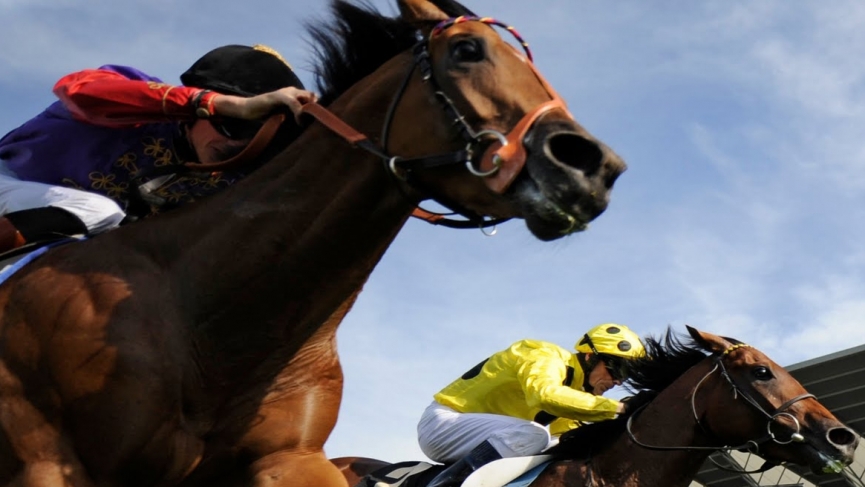 A new week begins leading up to a big Saturday with multiple stakes at various race tracks including the grade one Metropolitan Handicap at Belmont. Let's look at my horse racing predictions for today's races.
Tampa Bay 6th (2:58 pm Et): Dreams of Shirley can improve
The Tampa 6th is an $8,000 claimer going 6 ½ furlongs on dirt for fillies and mares 3 years old and up who have not won 2 races. Baby Dragon will take some money in her 3-year-old debut and this is also her dirt debut. I don't want her off the layoff and not sure what she beat in her lone win in a restricted race at Presque isle. She has been in front of and behind Pemaquid Dot who is on the also eligible's list and she does not appear to be a strong reference. She'll beat me.
Perhaps morning-line favourite Way to Success can win but her lone win came in her debut where she was head and head for the lead and pulled away late. Last time in her 4-year-old debut thought the race really set up for her and she was a non-threatening 2nd coming from off the pace. She does not appear fast enough to get the lead and think Rosalda is the better closer.
Rosalda is a logical horse to consider returning to dirt and turning back. She also faces much easier than the last time she was on dirt. She's the other horse I would use; just not sure the race will be favouring closers.
The horse I want is Dreams of Shirley (8-1 ML) as she may be able to take the lead and if not should be close enough to factor. Being on or near the lead should be a good thing considering the favourites will likely be coming from off the pace. She did just break her maiden pulling away at the end and probably needs to take a small step forward to win today. After figuring out the game last time and with only five-lifetime starts, she might be ready to take the next step today and double up.
Delaware 7th (4:15 pm Et): Mine to Hold is Capable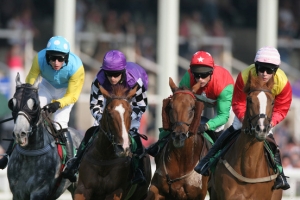 The Delaware 7th is a maiden claiming $16,000 event for 3-year-olds and up going 1 mile 70 yards on turf. Muhlenberg is your morning line favourite and he can win but I don't want him off his last at Gulfstream where many things went his way. He was with the race flow as the race somewhat collapsed, he got save every inch of ground and he was clearly 2nd best. Also, this class move from $16,000 maidens at Gulfstream to $16,000 maidens at Delaware feels lateral considering many horses are coming from Laurel and had been competing for a $25,000 tag or higher.
Perhaps Proud Deplorable can wire this field but he has to deal with Tophat N White tie early, get slightly more distance and this feels like a slight step up in class after his races at Tampa. With slight improvement, Gallinipper can factor after trying turf and a route last time. He does, however, have to navigate an outside post.
The horse I want is Mine to Hold (12-1 ML). Yes, he's had several chances but only one of those came routing on turf. It was his last race and thought he ran well considering there wasn't any race flow. After the long shot pacesetter stopped the horses who were 2nd, 3rd,4th ended up finishing 1-2-3. He earned a field best 57 Beyer and with a more honest setup, he is capable of winning at a fair price.
Indiana Grand 8th (5:36 pm Et): Huntstown can show more
The Indiana 8th is a $12,500 claiming event for 3-year-olds and up going 1 1/16 miles on turf. Ucanthankmelater is your morning line favourite after facing better at Oaklawn. The last time he was on turf he was competing in much longer races and his last win came at 1.5 miles at Belterra. Don't trust him in this spot as he needs a setup, probably wants more ground and this field looks very competitive.
No Cents Left and Quality Step come out of the same starter allowance and I'd take Quality Step if I had to. The problem with him is he has lost ground from the stretch to the wire in all of his recent starts. This includes his last win in February and his last 2 races going a flat mile.
Several horses are coming out of a claiming event on June 18. I'm against Good Good who finished 3rd in front of several of these in that race. He did, however, have a recency edge having competed at Oaklawn during the winter and spring. He was also 18-1 that day so I don't want him at a short price especially if others are ready to step forward in their 2nd starts back off layoffs.
All Go is second off a year-long layoff and he can win if he takes a step forward. He has to however overcome a wide post and he was one-paced last time at short odds. At a similar short price from a wide post, he isn't the most appealing to find out if he can still run.
The horse I want is Huntstown (15-1 ML) who did no running in his 9-year-old debut but he was widest of all. Last year he was able to win a state restricted stake on the Indiana turf and his good races are competitive. He gets a ground-saving post and should provide a much better effort today. At a fair price and projected better trip, I'm willing to find out if he can still run.
Don't typically love horses dropping down off layoffs and taking another slight drop may be viewed negatively but with Huntstown think it makes sense. He is now nine, the connections claimed him last year for today's price tag and made plenty of money with him so even if he were claimed today, the transaction would be viewed positively.