Horse Racing Predictions for Today June 25, 2020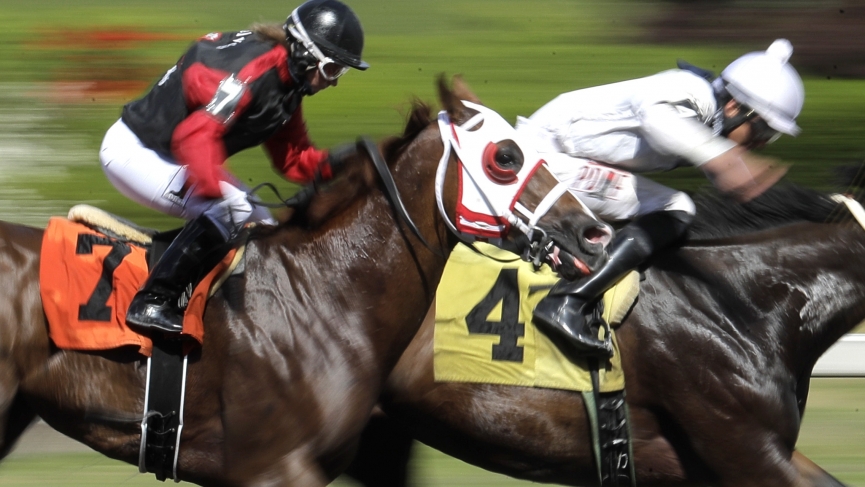 For today's horse racing predictions we take a look at the final week of the Churchill Downs meet leading up to a stakes packed, closing day Saturday. Top Canadian sprinter Pink Lloyd is back in the Grade 3 Jacques Cartier at Woodbine and unless he has forgotten how to run, he should win comfortably. Belmont also has a stake feature, the Easy Goer which figures to be much more competitive. Let's look at some races:
Churchill 7th (4:14 pm Et): Sara Sea needs no improvement
The Churchill 7th is an allowance optional claimer for fillies and mares 3 years old and up going 1 mile on dirt. I'm not totally sold on lukewarm morning line favourite Rock in Ready who won as the favourite last time at Oaklawn when being left alone on the lead. Perhaps she can win again and the 2nd place finisher repeated but she most certainly has to do so from a stalking position with Shacklette and Sara Sea competing in this spot.
I'm against Figure It Out who ran well last time but was all out, earned a career-best Beyer speed figure and I don't trust her to repeat that effort. Also, just a repeat of that effort may not be good enough. I'm against closers Tiz Ella who just looks slow and High Regard who hasn't run well recently and the last time she ran on dirt, she made no impression in back to back off turf events. If I had to take a closer it would be Goodbye Earl as it's easy to throw out her last on turf but she does have to turn the tables on several in this spot.
My play is Sara Sea (9/2 ML) who needs no improvement to win in this spot. All her recent route races would be competitive including last time where she finished 3rd. The odds on favourite of her last race was winning her 3rd straight for Chad Brown, while the 2nd choice was coming out of multiple graded stake attempts and finished 2nd. In other words, the competition from Sara Sea's last race was much more difficult than what she faces here. Won't be surprised to see Sara Sea stalk Shacklette or make all as she is versatile. Also, both her wins have been in one-turn races so the slight cutback in distance should be to her benefit.
Belmont 8th (5:04 pm Et): I want Toy
The Belmont 8th is the Easy Goer stakes for 3-year-olds going 1 1/16 miles on dirt. I'm against Prodigious Bay who probably can't clear Celtic Striker and his 2 attempts when rating was not very good. Also, jockey Joel Rosario isn't the type to hard send for the lead which makes him less likely to utilize his best asset, his speed.
I'm also against Sonneman who has done well to win 2 straight but he was with the race flow 2 starts back and last out while he broke last, it didn't hurt him considering the strong pace being set. At a short price, I don't want to find out what happens if he doesn't get a setup.
There is nothing bad to say about morning-line favourite Casino Grande's first 2 efforts, both wins while showing some versatility. It is fair to question who has he beaten as the favourite in his last, Untitled, is a need the lead type and he wasn't able to clear. That horse came back to be a well-beaten 2nd in a stake at Woodbine. The 2nd place finisher was just okay in an allowance at Churchill Downs when finishing 4th. The other issue I have is his likely short price as the favourite when he doesn't have any sort of tactical, class or speed figure edge.
My play is Toy (8-1 ML) who is riding a 2 race win streak and has run competitive figures since stretching out to a mile at Laurel. Last time he had to alter course multiple times while looking for a place to run. When he eventually got clear, he kicked on powerfully to win. Now 2nd off the layoff, he has the ability to step forward.
Woodbine 6th (6:15 pm Et): Reconfigure back on turf
The Woodbine 6th is an allowance optional claimer for 3-year-olds and up going 6 furlongs on turf. I'm against Real Money who might be the controlling speed but both his wins have come at 5 furlongs. He was able to establish a clear lead in a couple of his 6-furlong attempts but was easily caught in both.
Several horses are coming out of the allowance race on June 6th. I'm not paying too much attention to it as it was at 5 furlongs and on synthetic. Souper Success finished ahead of most of today's competition in that allowance race and has run well in both his previous turf attempts but to win in this spot, he probably needs to take another step forward. Souper Smart is your morning line favourite and perhaps he can win but his best races have come on synthetic and while he was in a grade one the last time he was on turf, he did no running in that race.
My play is Reconfigure (3-1 ML). I understand some will look at his 8-year-old debut and say he is an older horse who may have lost a step when they compare his last race to his better races at the end of 2019 on synthetic. While he has run well on synthetic, he has always been a little better on turf as evidenced by the fact 4 of his 5 wins have come on turf and he is a head away from being a grade two winner on the surface. Think he shows more today on the surface switch.