Horse Racing Predictions for June 28, 2020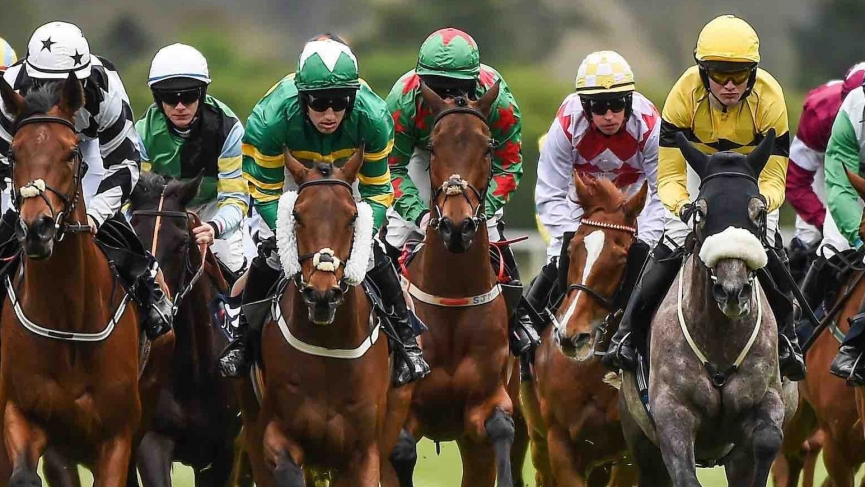 Starting off our horse racing predictions for today are Midnight Bisou and Tom's d'Etat. Both dazzled at Churchill Downs yesterday earning their tickets to the Breeders' Cup. At Belmont, Newspaperofrecord was brilliant in the Just A Game while Victim of Love provided the shocking upset of the day as the longest shot on the board in the grade 3 Vagrancy. Lone Star leads the way today with a trio of stakes events and I'll look at a pair.
Woodbine 9th (5:17 pm Et): Western Taffy can rally
The Woodbine 9th is an allowance race for fillies and mares 3 years old and up going 5 furlongs on the inner turf. Perhaps your morning line favourite Betwixting can win but she has to prove her form on turf and the barn has been ice cold. Also, she is coming off a layoff for the first time and her worst race to date was her debut so it's fair to question if she'll need a race.
Fast Checking will likely run well as she usually does but may settle for her favourite placing, second as she has done in her four previous races. Trainer Mark Casse has two entered. I'm against Roman d'Oro who has gone backwards in both races she did not get the lead. With Systemic Risk to her inside and Real Coal to her outside, I just don't see the scenario where Roman d'Oro makes the lead.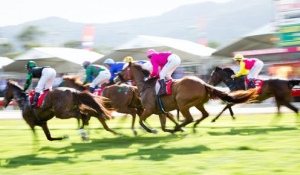 The other Casse trainee, Western Taffy (6-1 ML) is my play. She has run well in both her turf races. The first was a stake at Woodbine on yielding turf, in her second career start when she ran into an in-form Fair Maiden. The second turf race at Fair Grounds, she was wide throughout and don't think that was the place to be.
The winner was on the rail and angled to the 2 path to win, the pacesetter finished 2nd spending the entire race on the rail and the 3rd place finisher was 90-1 and also came up the rail. Western Taffy did win her debut at this distance so she should be capable of running well fresh.
Lone Star 5th (6:07 pm Et): Fool's Paradise the new face
The Lone Star 5th is the Lone Star Park Turf going a mile on turf for fillies and mares 3 years old and up. 5 of the 7 horses are coming out of a no condition allowance on June 3rd. Quebec is your morning line favourite and she was the favourite in that no condition allowance. She finished 2nd but after taking the lead so easily isn't she supposed to hold off Curlin's Journey who has shown a tendency to settle for minor awards? Yes Curlin's Journey can repeat and she'll likely get an even better set up today but I just don't trust her. Just 3 races ago she finished behind Terra's Angel who figures to be the longest shot on the board today.
If I had to take someone out of that allowance it would be Classy Act who has enough back class to win this race. Previous to the June 3rd race, her last four races had been in sprints so she can benefit from building up stamina in that last race. Would like Classy Act more if it weren't for one of the new faces in this race, Blue Moonrise who is pure speed and figures to compromise Classy Act on the front end.
Fool's Paradise (6-1 ML), the other new face is my play. She also ran on June 3rd in a different slightly easier allowance but the final time and Beyer came back virtually the same. In that allowance Fool's Paradise improved her record to 2 for 2 going a mile on turf. Her other mile turf win came in a claiming event at Santa Anita. Don't let the claiming race fool you, the horse she beat in that race, Super Patriot came back to win a pair of allowance races at Del Mar and recently took a stake at Santa Anita. Fool's Paradise has a ground-saving post and should get a similar trip as her winning last race.
Lone Star 8th (7:37 pm Et): Mocito Rojo can rebound
The Lone Star 8th is the Lone Star mile going a mile on dirt for 4-year-olds and up and the race has plenty of pace from the likes of Wind of Change, Hunka Burning Love, Sleepy Eyes Todd and Pioneer Spirit. Of the horses likely to take money I'm against Pioneer Spirit. Yes, he set a wicked pace last time but it's not like the pace scenario is projected to be easier today.
Sleepy Eyes Todd has shown a rating ability previously and I have no real knock on him other than the two races that would make him a serious player in this spot both came at Remington Park and his form prior to and after that isn't as strong.
The horse I want is Mocito Rojo (9/2 ML). Yes, three of his last four haven't been very good but they were against much tougher. The other race he finished behind Pioneer Spirit but he had beaten that horse in other occasions and the pace scenario should favour Mocito Rojo. Also, he does possess a win over the Lone Star dirt taking the grade 3 Steve Sexton Mile last year. Mocito Rojo is 7 for 10 going a mile on dirt and should work out a good trip.