Pony Picks: Churchill and Belmont plays for Friday 9/18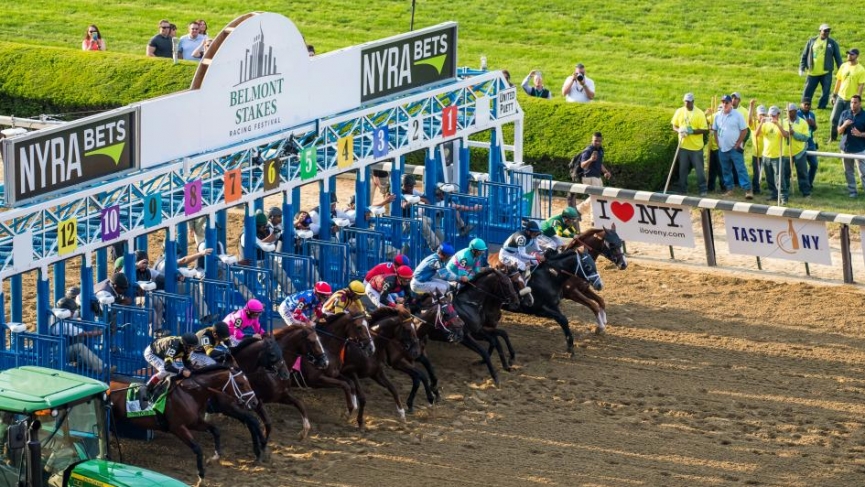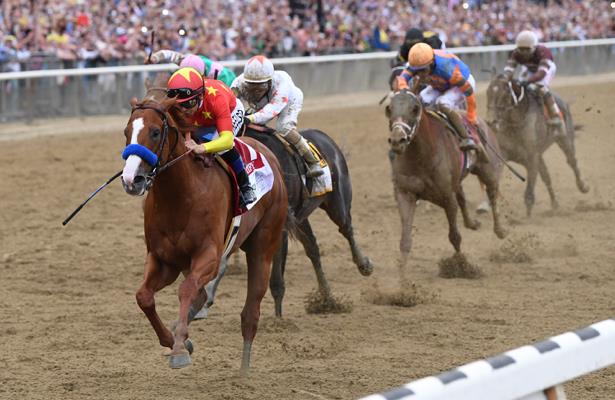 OddsHQ's Horse Racing Picks for Sept. 18th Churchill continues its meet while Belmont returns today with the first-ever running of the Miner's Mark. It feels like a two-horse race between You're to Blame and Rocketry and can understand why Rocketry is the morning line favorite, as he seemingly always takes more money. I prefer You're to Blame as he was better last time when they met and You're to Blame seemed to get back to his better form. Let's look at some races:

Churchill 1st: Tuff Bird lowers the evaluation 12:45 pm Et 
The Churchill Downs 1st is a $10,000 maiden claiming event for fillies and mares three-year-olds and up (all are three-year-olds) going six furlongs on dirt. Odds on morning-line favorite Spanish Peaks will compete first off the claim for Trainer Robertino Diodoro who is prolific in these types of situations. Note however that it is always difficult to improve horses from trainer Brad Cox and the new connections are immediately willing to lose her for half the original claiming price. That lack of confidence and the fact Spanish Peaks has been a beaten favorite more than once makes taking a short price on her difficult.
Some will gravitate to Tetrahydro who stumbled at the start last time in the same race as Spanish Peaks. Don't think the stumble cost her a position however especially since she was multiple lengths behind Spanish Peaks.
The horse I want is Tuff Bird (4-1 ML) who has only competed on dirt once and note it was off a layoff and against much tougher maiden allowance competition. On turf, she has tried a speed approach a couple of times and she might do so in this spot plummeting in class. Note she wasn't near the lead in her lone dirt race but they went 213 for the opening quarter and no one in this field appears to be capable of going that quickly. Being towards the outside should help her avoid kickback, something she doesn't have to deal with on turf.
Belmont 5th: Bankers Beast can make all 3:04 pm Et
The Belmont 5th is a New York bred $25,000 maiden claiming event for fillies and mares three-year-olds and up going seven furlongs on dirt. I'm against morning-line favorite Belleza who lost at this level at odds on last time. Note that in all of her starts she has lost ground from the stretch to the wire which is not a good sign for a horse that will be rallying.
I am also against the entry consisting of Flattering Eyes and Mebs Web as they have both had their chances and are a combined 0 for 23 with the majority of those losses coming at this level of competition. 
The one-off the pace horse that has slight appeal is Imprsstheprofessor who unleashed a strong rally while wide throughout in her debut at a sprint. The issue is I'm not confident the race will set up for her as this race is largely void of speed types.
The potential speed horses are Cross Keys and Bankers Beast though I'm more confident in Bankers Beast getting the lead as she has shown sprinter speed whereas when Cross Keys showed speed in her debut, it came at a route. 
Bankers Beast (8-1 ML) is my play. She showed good early speed last time against tougher maiden allowance competition from an outside post. Think she can get to the lead in this spot and having speed should be an asset against this field. Dropping out of maiden allowance company and adding an extra half furlong in distance should both be beneficial. If she is able to get the front, the added distance likely means a more controlled tempo thus she should be able to get into a comfortable rhythm and would be a threat to wire this field. 
Belmont 7th: Our Troubadour in the right spot 4:08 pm Et
The Belmont 7th is a $40,000 claimer for three-year-olds and up who have not won two races going six furlongs on the inner turf. The speed is likely to come from the inside three horses, two of which will likely take money and I'm against both of them. Threepointninenine broke his maiden last time against easier when setting a slow pace that held together and hanging on. Today he has to get more distance and figures to face more pace pressure thus I'm against.
I am against Big Wonder who is 1 for 28 with 10 minor awards and he was the beaten favorite at this level two starts ago. I am also against morning-line favorite Red Mule, who finished behind Big Wonder last time. Note Red Mule's lone win came at a lower $16,000 level going just five furlongs at Gulfstream. Also, his favorite position happens to be third, a spot he has finished in half of his 12 career races.
One alternative is Daring Disguise who has run well on multiple occasions to be competitive. That said he has multiple failed attempts against easier as the favorite. He did just break his maiden so perhaps he can use that confidence to win again but those previous losses at short prices make him hard to trust.
The horse I want is Our Troubadour (5-1 ML) who has shown an affinity for the Belmont turf. He broke his maiden three starts ago at today's distance. Two starts ago, in his first start against winners, he tried a protected event against tougher. The last time he tried a mile, a race that can be thrown out as he was declared a non-starter after an issue at the start. Getting back into the claiming ranks, after a pair of difficult races, can be the recipe to get Our Troubadour back into the winner's circle.