Horse Racing Picks for 4th of July 2020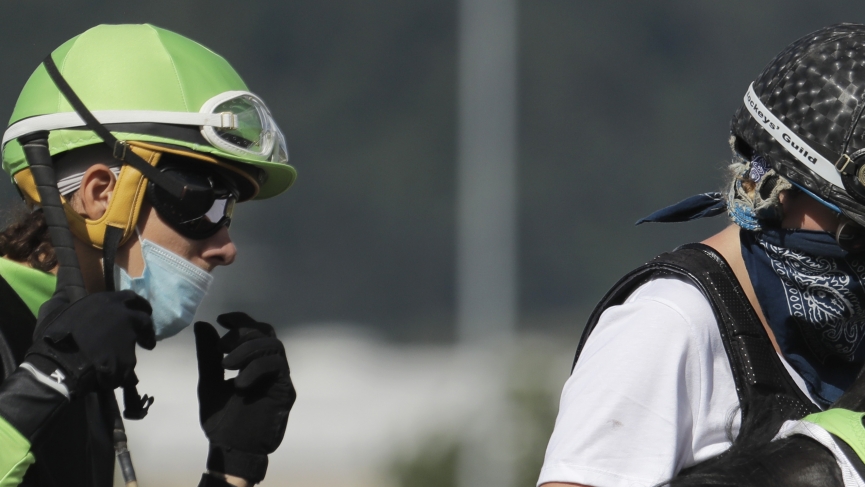 Plenty of horse racing picks for a busy 4th of July including 10 graded stakes. The headliner is the grade one Metropolitan Handicap at Belmont. Belmont also has several other graded stakes on the program and I'll look at three of them.
Belmont 9th (5:47 pm Et): Vekoma in the Met Mile
The Belmont 9th is the grade one Metropolitan Handicap for 3-year-olds and up going one mine on dirt. McKinzie is your morning line favorite and will take plenty of money because of his connections. He finished second in this race last year when he could not catch Mitole and I can see a similar situation in this spot where he can't make up all the ground late. While he has back class, his race in Saudi Arabia was terrible and don't love his most recent effort, albeit a win, where the second choice that day Flagstaff would be over 20-1 in this race.
Code of Honor and Endorsed are both coming out of the grade three Westchester. Code of Honor ran well off the layoff while being wide and Endorsed saved all the ground. Thought Endorsed ran the better race as he made a premature move in the second quarter to the lead. While Code of Honor has run well at this distance previously, think he is better with more ground as he was game in the Kentucky Derby, won the Travers and was placed first in the Jockey Club Gold Cup. All those races are at 1 ¼ mile so while Code of Honor can win, not sure this is his best distance and at a better price, I'm more inclined to use Endorsed.
@realchriswebber @BelmontStakes

I want to see @Notorious_J_v_G on a horse.

Have a happy Fourth, Man. pic.twitter.com/vFKy5KG1Cs

— Great Grand Daddy Wilbury (@DoktorHekyll) July 3, 2020
The horse I want however is Vekoma (5/2 ML). Between seven furlongs and one mile think he is the best horse in the country. Toss out his races last spring when his connections got Kentucky Derby fever and he's won all of his starts going one turn. He overmatched allowance competition in his first start of the year off a long layoff and then dominated the grade one Carter last time. Lastly, with his tactical speed, he should get the jump on Mckinzie, Code of Honor, and others.
Belmont 10th (6:20 pm Et): Rockemperor the new face
The Belmont 10th is the grade one Manhattan going 1 ¼ mile on the inner turf for four-year-olds and up. I'm against the horses coming out of the Tiller as the best of veterans Sadler's Joy and Channel Maker might be behind them and while Dot Matrix ran well last time, though he had every chance to go by long shot winner Paret but didn't.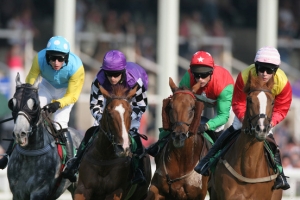 The top two finishers of the grade two Fort Marcy, Instilled Regard and Devamani are both capable in this spot. Between the two I prefer Devamani who has seemingly taken a step forward under trainer Chad Brown and thinks he'll appreciate today's added distance more. In that last race, the long shot pacesetter held on to be third so the race didn't fall apart making Devamani's rally from well off the pace more impressive.
The horse I want is Rockemperor (5-1 ML) who has plenty of experience at today's 1 ¼ mile distance. His one start at Belmont came in the grade one Belmont Derby in his first start in North America from an impossible post and he rallied well to be third. Last time he went to Santa Anita to face United at his home track. In that race, he had to overcome a slow pace that United was closer too while going wide and still rallied strongly to lose a heartbreaker. A similar performance today can put him in the winner's circle. Lastly, I'm not concerned that jockey Irad Ortiz Jr landed on Instilled Regard as John Velazquez has ridden Rockemperor previously and all you're doing is substituting one great jockey for another.
Belmont 11th(6:51 pm Et): Moretti can win again
The Belmont 11th is the grade two Suburban for four-year-olds and up going 1 ¼ mile on dirt. Tacitus is your morning line favorite and you can make plenty of excuses for his races since the Belmont last year. In the Belmont he was wide throughout against a gold rail, he stumbled at the start in the Jim Dandy, he did all the hard work in the Travers setting the race up for Code of Honor, his Jockey Club Gold Cup was his first start against older horses, the Saudi Cup was off a layoff without Lasix and his last race was a quick turnaround considering he was in Saudi Arabia and then Dubai (prior to the Dubai World Cup being canceled) so it's reasonable that he didn't run his best last time. The question you have to ask yourself is what are these excuses worth in terms of price? While he can win and I'm not entirely against him, his recent troubles will certainly be factored into his price.
Mr. Buff looks like the controlling speed and is fast enough to win this race. The problem with him is that when he has been stepping up to graded stakes competition he has been stopping. Now, he has been a long shot in those races and maybe the second choice in this race. That said, didn't like his last race at all where he was odds on, was beat for speed, and really had no finish. He also now has to get 1 ¼ mile, a distance he's trying for the first time; don't trust him.
The horse I want is Moretti (5/1 ML) who has shown some improvement recently especially last time in the Flat Out stakes when stretching out to 1 3/8 miles. Yes, he was able to set a slow pace in that race but in his previous start, he rallied from off the pace. That versatility should help him today. Also his trainer Todd Pletcher won the Flat Out with Marconi last year and subsequently won the grade two Brooklyn Invitational with him next out.