Horse Racing Picks & Predictions for June 18, 2020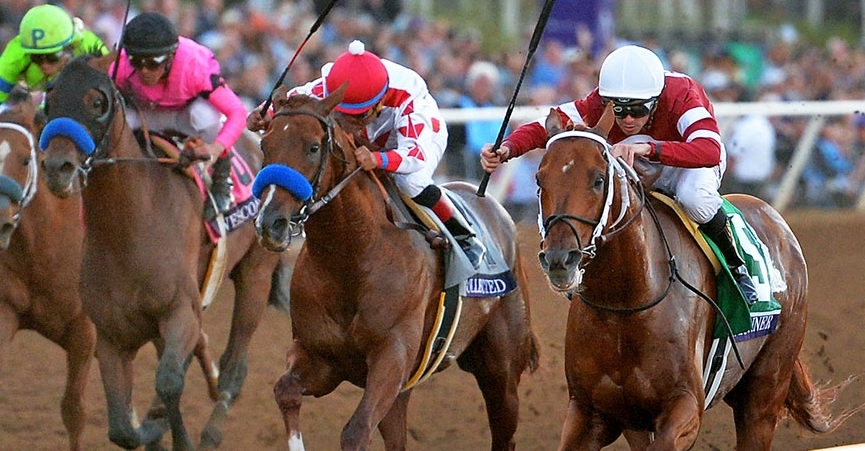 We're back with more horse racing picks & predictions for Churchill Downs, Belmont Park, and Woodbine. All begin new weeks today and I will look at a race from all 3 including the Belmont feature. Let's take a look:
Churchill 8th(4:46 pm et): Wild Popit turns back
The Churchill 8th is an allowance race for 3-year-olds and up going 7 furlongs on dirt and I don't trust most of them. Your morning-line favorite Get the Prize has been settling for minor awards and did so last time when he finished 2nd as the favorite, granted he was coming off a long layoff. The effort preceding the layoff wasn't very good either and his lone win to date was setting the pace, something I don't think he'll get the chance to do in this spot. He will likely run well but I don't trust him at a short price to win.
This is the first time Picasso is putting races together so he has the potential to improve. He will have to improve and get a longer distance if he is to win today. Tank Commander won his debut at Churchill at this distance and has the license to fire fresh off the layoff but he's a deep closer and I'm not sure the pace will be overly fast.
No real knock on Father G other than both his wins has come against weaker maiden allowance foes at Belterra Park and a claiming N2L event at Churchill. Nevertheless, he has run well in his races and his trainer is having a strong meet; my alternative.
The horse I want is Wild Popit (4-1 ML).  He is turning back to a sprint after a pair of ok performances at a route. Don't think he's done much wrong this year as he broke his maiden in first start of the year but was disqualified. He ended up getting the job done in his subsequent start. The 2 route races after that were both difficult. The first saw him face a popular winner for Bob Baffert, where the 2nd place finisher came back to be 2nd in a stake. He faced Moretti last time who dazzled in a stake at Belmont last week. Wild Popit gets to turn back in distance in this spot where his tactical speed appears to be an asset.
Belmont 9th(5:36pm Et): More Mischief the now horse
The Belmont 9th is the Critical Eye stakes. The race is restricted to New York breds, for fillies and mares 3-year-old and up going one mile on dirt. It feels like a 2 horse race when you consider the 3rd choice on the morning line No Hayne No Gayne has lost to the top 2 choices by at least 5 lengths in different races.
Ratajkowski is your morning line favorite and she ran well to win the restricted Empire Distaff before tiring in a graded stake at the end of last year. The issue is while she is still lightly raced, she is now 6 and I'm not sure how much she is going to improve if at all. She's also coming off an extended layoff for the first time and I'd rather watch how she handles it.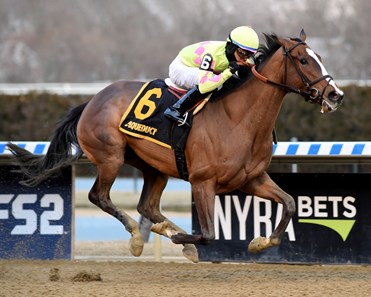 The horse I prefer is More Mischief (9/5 ML) who showed marked improvement in her first 2 starts as a 4-year-old and both were her first 2 attempts at a mile where she was moving away from her competition to win. She needs to at least repeat her last effort to win but is certainly capable of doing that for top connections, and it's possible a one-turn mile is what she has wanted all along. With room to improve, More Mischief can make it 3 for 3 at a mile.
Woodbine 6th(6:15 pm Et): Bel Bimbo can rally
The Woodbine 6th is a $25,000 claiming race going 7 furlongs on the synthetic for horses who have never won 2 races and I'm against all the recent maiden winners. Money Matters ran well last time to graduate, but that was a very weak field and he now more than doubles the evaluation for his first start against winners. Frontana will be an early speed presence and may take money as a result of his recent maiden win, but that was at Turfway Park against weaker and he has to get more distance today.
Secret Path graduated when wiring his final race last year. I doubt he gets to the front here and the rider who has ridden him in 4 of his last 5 races elects for another in here. Fahrenheit and morning line favorite Precious Badge can both win, but they are camera shy combining for a 2 for 40 record on the win end and it's not like either is taking a significant class drop.
The horse I want is Bel Bimbo (8-1 ML) who has tried sprinting on synthetic once, which provided his lone career win. After that win he tried a graded stake, a race he was never winning, while going a route for the initial time, he then tried an allowance on a snowy day and might not have loved the conditions. To begin his 3-year-old campaign he faced tougher at Oaklawn going a route in his first try on dirt. Think he provides an improved performance getting back to sprinting on synthetic at a reasonable class level.