Churchill Downs Picks and a Saratoga Best Bet September 5, 2020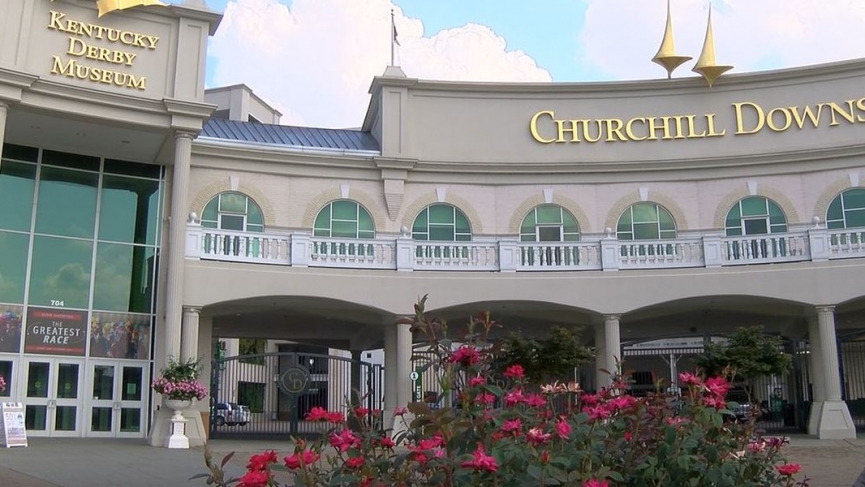 Churchill Downs picks and a Saratoga best bet kicks off today's pre-Kentucky Derby betting. Yesterday in the Kentucky Oaks, heavily favoured Gamine was able to get to the lead but failed to pass the distance test settling for third. Shedaresthedevil sat right outside Gamine went by her in the stretch and held off a late challenge from Swiss Skydiver to upset the Kentucky Oaks.
Pace makes the race could not have been more true in the Eight Belles, where the two favourites Mundaye Call and Four Graces hooked up in a speed dual and Sconsin, who had been soundly beaten by both those horses on multiple separate occasions, was the beneficiary rallying from last to first. Four Graces outran Mundaye Call as she fought on to hold second. Sharing came back to the U.S. and returned to her winning ways in the Edgewood. Monomoy Girl continued to showcase her brilliance on the racetrack with another dominant win in the La Troienne. Vexatious who upset Midnight Bisou last time never threatened. Lady Kate ran very well as she set good fractions and kept going to be a clear second.
In the Alysheba, McKinzie once again went off as the favourite and for the fourth consecutive race, he provided an effort below his standards. He is a play against until he returns to his form from last year though not sure he ever will. By My Standards got the win after racing greenly in the stretch and changing leads multiple times. When he finally got on track in deep stretch, he started to pull away.
Today is Kentucky Derby Saturday with a stakes packed undercard at Churchill Downs. In the grade one Old Forester Bourbon Turf Classic where morning-line favourite Factor This, winner of four straight, figures to face significant pace pressure from Somelikeithotbrown and Spectacular Gem. The alternatives are the three horses trained by Chad Brown. Rockemperor will take the most money but thought he had no excuse last time. Last out winners Digital Age and Sacred Life both need to prove they can step up in class but think they can at fair prices and both have appeal.
Saratoga also has multiple graded stakes including the grade one Woodward where Tacitus should enjoy the 10-furlong distance. He won his last race at Belmont though that racetrack configuration likely suits him better than Saratoga. Global Campaign and Spinoff are the alternatives based on their last races if you trust them to repeat those efforts. Let's look at some races.
Churchill 9th: Rushie has faced better horses 3:35 pm Et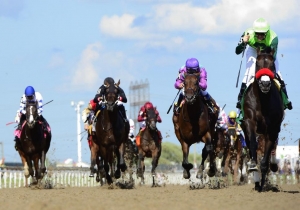 The Churchill Downs 9th is the grade two Pat Day Mile for three-year-olds. Echo Town beat a few of today's rivals last time in the grade one H. Allen Jerkens while running his usual race. He got a great trip that day being with the race flow and rallying into a pace that collapsed. I question if he wants to go a mile and he'll take more money today off that perfect trip win which will make him unappealing.
The only horse out of the H. Allen Jerkens of interest is Tap It to Win who had a wide post and made the first move into that collapsed pace and still held on to be second.
Perhaps morning-line favourite Cezanne can win but don't love the mile distance for him or the rail post. It's not like his races stand out as he beat four rivals in an allowance at Los Alamitos and then finished last in the Shared Belief last time.
The horse I want is Rushie (4-1 ML) as he turns back in distance which should be beneficial and like a one-turn mile for him. Note he has finished third in his last two races and the four horses that beat him –Art Collector, Swiss Skydiver, Honor A. P., Authentic- would all be significant favourites in this spot. The outside post is fine, especially with Rushie's tactical speed.
Saratoga 9th: Happy Saver on talent 4:21 pm Et
The Saratoga 9th is the grade two Jim Dandy for three-year-olds going 1 1/8 miles on dirt and trainer Todd Pletcher appears to have the two logical options. I much prefer Happy Saver (8/5 ML) over morning-line favourite Dr. Post. Irad Ortiz stuck with Dr Post over Happy Saver and currently Dr Post is the more accomplished horse having won a minor stake and finishing second in the Belmont to Kentucky Derby favourite Tiz the Law and third to Authentic and NY Traffic in the Haskell. He will go off favoured based on the company he has kept. I just haven't seen any improvement from his second career start to the Haskell. From a Beyer Speed Figure, he earned a 96 in his second career start compared to a 95 last time. Granted his trip in the Haskell wasn't great and there was no pace but it's not like there is any significant early speed in this race.
Happy Saver dazzled in his debut winning in going-away fashion. Note his final time of 1:21:51 compared favourably to No Parole, who won the grade one Woody Stephens at the same distance earlier that day in a time that was just .10 seconds faster. Last time Happy Saver, against older horses, had to go a route, two turns, rate on the inside while getting dirt in his face all for the initial time. Happy Saver responded with a breathtaking turn of foot answering the distance question. While some will say he lacks some seasoning, he lacked even more seasoning last time and passed that test with flying colors.
Churchill 12th: Bell's the One to run them all down 5:17 pm Et
The Churchill 12th is the grade one Derby City Distaff for fillies and mares four years old and up going seven furlongs on dirt. You can make an argument that the two best races morning-line favourite Serengeti Empress has run both came going seven furlongs at Saratoga. This includes last time in the Ballerina where she set a wicked opening half-mile and still kept going to win. I won't let her beat me but as the favourite this time, I want to see her repeat that performance at a track not named Saratoga.
Until Bellafina beats me at a track not named Santa Anita, I'll continue to believe she is a horse for course and of all the other racetracks she has run at, there is an easy argument to be made that Churchill is her least favourite as she has put in two of her worst efforts. Yes, she ran well enough last time when second to Serengeti Empress to be competitive but she had the much easier trip, a hot pace to run into and every chance in the stretch to win the race and didn't. I'll let her beat me. 
Perhaps Ce Ce can win and she has a 3-2-1-0 record sprinting but one of those wins was her maiden score and the other two were in allowance races. She was stellar in the grade one Apple Blossom at Oaklawn rallying from post 14 to win at the last moment. The issue is that race seemed to have taken something out of her as her last two races have been subpar. You could argue that Fighting Mad had a tactical advantage in those races when being left alone on the front end but still think Ce Ce is supposed to be at least second. Also don't like that she was losing multiple lengths late.
Three starts ago Mia Mischief was stellar in the Carousel but then could not repeat that performance when sent off the odds on favourite in the Winning Colors. Last time she ran a strong race in the Madison when putting a scare into heavy favourite Guarana. A repeat of that performance would give her a strong chance but I don't trust her to repeat that effort.
The horse I want is Bell's the One (10-1 ML) who has competed against Mia Mischief in her last two starts. When Mia Mischief disappointed in the Winning Colors, she was the beneficiary in posting the upset. Consider that was a peak effort for Bell's the One so seeing some regression last time was understandable. Note that Mia Mischief and Guarana set the pace together and kept going thus there was no flow to the race negatively impacting Bell's the One. With Serengeti Empress in this race, an honest pace is ensured and Bell's the One is capable of running them all down.