Kentucky Downs Picks and a Saratoga Prediction September 7, 2020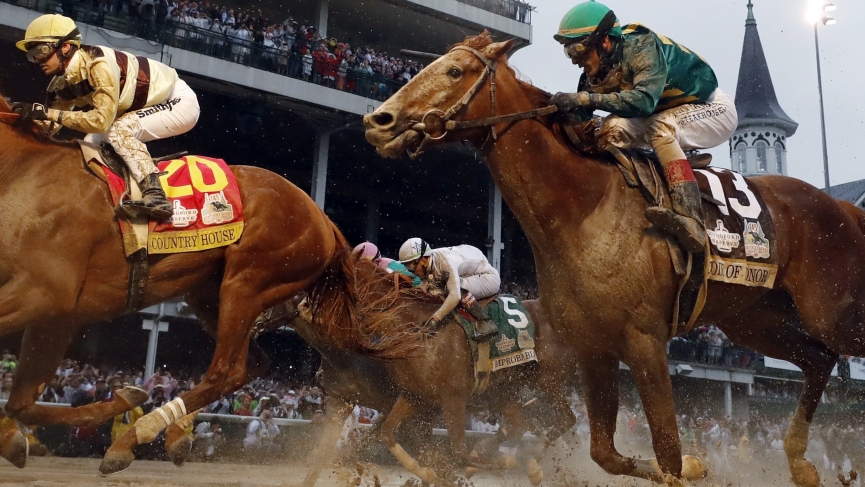 We kick off Labor Day with 2 Kentucky Downs picks and a Saratoga prediction. Yesterday at Saratoga, in the Spinaway Beautiful Memories didn't break alertly, once again did a little running and her debut is starting to look like the anomaly. Vequist was the beneficiary breaking her maiden all while becoming a grade one winner. In the Honorable Miss, favourite Come Dancing returned to form after having several things go her way. Lady's Island set a strong pace with a wicked half-mile in:433 seconds. For whatever reason Lady's Island was kept in the 5-path and Come Dancing was able to save ground and rally up the inside to catch Lady's Island late.
At Del Mar in the Del Mar Debutante, Princess Noor was an easy winner as the favorite after eliminating the second choice My Girl Red at the start when she veered inwards. There was a stewards inquiry and they decided not to make a change to the order of finish.
Today, Saratoga and Del mar end while Kentucky Downs begins its short but rich meet. The grade one Hopeful at Saratoga will likely chalk out but projects to be an exciting matchup between Saratoga Special winner Jackie's Warrior and flashy maiden winner Reinvestment Risk. I slightly prefer Jackie's Warrior who might have a tactical advantage alone on the front end.
Del Mar closes out their meet with the grade one Del Mar Futurity where Spielberg took all the money first time out for trainer Bob Baffert but Dr. Schivel utilized an experience edge to win. I wouldn't be surprised if they both had an impact in the outcome. My alternative would be the 2 for 2 Weston who has yet to do anything wrong despite not taking much tote support in his races. Let's look at some races:
Saratoga 5th: Heirloom Kitten can make it 3 straight 1:35 pm Et
The Saratoga 5th is an allowance for three-year-olds and up going 1 1/8 miles on dirt. Perhaps morning-line favorite Per Capita can win and technically he's won both his races this year but was disqualified in one. Last time, in his official maiden win he out finished Established and the two of them were eight lengths clear of the third-place finisher. For that effort, he earned a 93 Beyer Speed Figure which stands out in this field. My issue is that Established came back to do nothing in his subsequent start, the Ohio Derby, the third-place finisher Copper King also hasn't been very good thus I don't trust the form of that race. Also, note both Per Capita's races this year were at one turn miles and his one try at today's distance going two turns is his worst performance to date.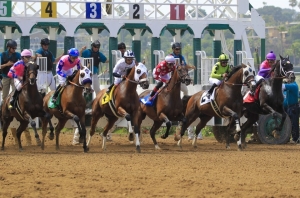 I'm against Candy Tycoon who has settled for six minor awards in his 10 race career. He has been alternating between good and bad races his last four starts though you could argue that his two bad races were in graded stakes. His second to Rushie three starts ago looks better now since that horse came back to win the Pat Day Mile on Saturday. My issue with making excuses for him is he has previously lost several races he shouldn't have at 1/5, 3/5, and 4/5 odds and his recent inconsistent form makes him hard to trust.
The horse I want is Heirloom Kitten (6-1 ML) who tried dirt in off turf races to begin his career and did little running. After some failed turf attempts, he once again tried dirt two starts ago and looked like a new racehorse dominating a maiden event at Belmont. He then came back to validate that performance by wiring a starter allowance at today's distance at Saratoga. He does face tougher horses in this spot but in his current form, he belongs. 
Kentucky Downs 2nd: Distance should suit Corruze 1:40 pm Et
The Kentucky Downs 2nd is an allowance optional claimer for three-year-olds and up going 6 ½ furlongs on turf. Perhaps morning-line favorite High Crime will win and he will probably be left alone on the front end as he has brilliant early speed. My concern with him is distance as both his wins have come in races at shorter distances than he runs today.
I don't have an interest in Power Player who makes his first start of the year and it's for a new trainer after departing the disgraced Jason Servis barn. Power End might take money after winning his first two turf tries but those were against easier at Lone Star and he must improve.
The horse I want is Corruze (9/2 ML) who in his last seven races, has been competing at either one mile or 5 ½ furlong races. His last two tries at a mile he ran into the in-form Spectacular Gem. His recent sprints were in a grade two event and a tough no condition allowance. He ran well in those races but found the competition slightly too tough. This spot seems easier and he should enjoy this distance which isn't as sharp as his previous sprints. 
Kentucky Downs 10th: Indy Tourist is versatile 6:01 pm Et
The Kentucky Downs 10th is the More than Ready Juvenile for two-year-olds going one mile on turf. I'm against morning-line favorite Dreamer's Disease who showed improvement when switching to the turf last time and wiring maidens. He got away with slow fractions that day and there is another speed today thus at the very least, he'll have to try something new and that is rating. As one of the favorites, I'm not curious about finding out if he'll handle it.
Outadore ran down Mad Maddy last time though the theme of Mad Maddy's career has been getting run down late. It was a good performance from Outadore but he took no money for a horse trained by Wesley Ward on debut. He stretches out while facing better horses and if he goes off at his 7/2 morning line quote or shorter, he seems unappealing.
ShawdyShawdyShawdy split horses to break his maiden at first asking defeating Modern Science who has come back to once again finish second again as his career has been defined by settling for minor awards. I do wonder however if ShawdyShawdyShawdy won that race or if Modern Science lost it.
Pivotal Mission is still a maiden but warrants some consideration as he had the outermost post in his debut. Last time he had a ground-saving post and he saved ground but never really had a clear opening to run in the stretch (best illustrated if you watch the head-on shot on the replay) and had to settle for third. Today he has an outside post which should keep him out of trouble but likely also means losing ground. He did take a step forward last time and is the alternative as with the right trip he should be competitive. 
The horse I want is Indy Tourist (5-1 ML) who dwelt at the start in his debut spotting the field multiple lengths. He did make up some ground and pass a few horses. Last time he got to the front from an outside post at Indiana and won by 15 lengths. Normally you could ask who did he beat but the second-place finisher has already come back to win. He has gotten two very different trips in his two races and has shown some versatility which will only help him in this spot.