Louisville Odds to Win 2021 NCAA Basketball Championship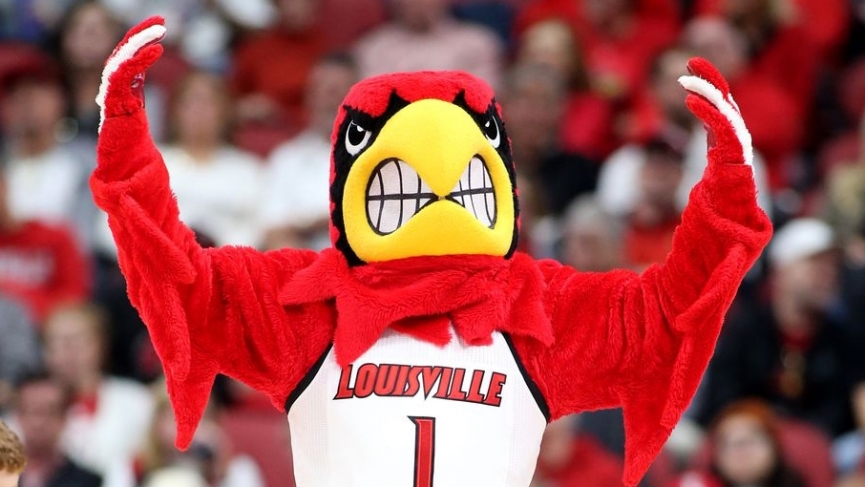 There was a lot to like about the Louisville Cardinals entering the 2019-2020 college hoops season, and like them I did. The roster was filled with juniors and seniors who seemed ready to be a force in the ACC as well as on the national level. They entered the season ranked No. 5 in both polls and rising to the top slot for a couple of weeks in December before things started to go south. It was 2nd-year head coach Chris Mack that I liked as much as the roster, and still have a ton of respect for.
Despite the stumbles last season, Mack directed the team into the NCAA Tournament as a projected 4-seed, where who knows how far their strong defense and upperclassmen might have taken them. Most of those players are gone now, and the 2020-21 season might be derailed before the Cardinals take the floor, thanks to the NCAA delivering a notice of allegations to the school this week for violations committed three years ago, a full season before Mack was hired. The roster depletion is at the forefront of Louisville sliding back on the college basketball futures board. Now, the team is found generally in the 40/1 to 45/1 range.
Frontcourt Decimated By Issues
Everything started so well for Louisville with 9-straight wins out of the gate, including two early ACC contests. The Cardinals completely stymied then-No. 4 Michigan during that stretch and the defense never looked better. But then came three losses in a 5-game span, two of them on the road with one of those a tough OT affair at Kentucky. Louisville recovered and won 3-straight ACC road tilts in January, taking down Duke as an 8½-point underdog on the college basketball odds at Cameron.
They forgot how to win on the ACC highway after that, and the Cardinals will now try to find ways to win without their top 4 scorers. Forward Jordan Nwora is the biggest loss of the quartet after leading Louisville in scoring (18.0 ppg) and yanking 7.7 boards a contest. The next two behind him, center Steven Enoch and forward Dwyane Sutton, are gone as well, leaving Mack to reshape his entire frontcourt.
As if things couldn't get any worse in terms of players leaving, Louisville is also losing a top recruit before he even hits the floor at KFC Yum! Center. Mack scored a giant bucket by coaxing Jay Scrubb to transfer in from John Logan College as the top JUCO player in the country. Scrubb has since hired an agent to enter the NBA Draft and is projected as a pick in Round 2.
Expected To Ease Cardinal Losses
It's not like the cupboard's bare in Louisville, but oh, what might have been had Nwora and Scrubb hung around. One of the best decisions the Cardinals made last season was to redshirt power forward Jae'Lyn Withers. The former 4-star recruit from Cleveland will team with Samuell Williamson and Malik Williams to form the revamped post.
Williamson was a 5-star addition in 2019 and averaged 15 minutes a contest for Mack. Providing depth behind those three down low are Quinn Slazinksi, a 3-star recruit from 2019, plus 4-star additions D'Andre Davis and JJ Traynor from this year's class. Traynor was the top power forward in Kentucky, while Davis ranked as the No. 2 small forward in Indiana.
Louisville product David Johnson is expected to take point duties over after a solid freshman season, averaging 6.3 PPG and 2.8 APG in his 16 minutes of floor time. That floor time was increasing as the season drew to a close, and Johnson's already a fan favorite with the performance he put on at Duke (19 pts, 7 assists, 3 steals). Filling many of the backcourt minutes will be a pair of transfers, Carlik Jones from Radford and Charles Minlend from San Francisco. Jones should step in and supply scoring from the start and can slide to the point when needed.
Seeking Another ACC/Big Ten Challenge Win
In addition to their annual Blue Grass State showdown with Kentucky, the Cardinals will once again take part in the ACC/Big Ten Challenge. Louisville has taken down ranked Michigan and Michigan State teams the last two years, and was 4-2 overall in the event. The Cardinals will also be taking part in the MGM Resorts Main Event which takes place one week before Thanksgiving. In the first round, they will take on Colorado State. Arkansas and San Francisco make up the other half of the bracket, setting the stage for Minlend to possibly face his former Don's teammates in the championship.
Imagine some local sheriff showing up on your doorstep with an arrest warrant for a speeding ticket that the previous owner of your car incurred. That's what the NCAA is doing now with Louisville, and coupled with everything he's up against with roster turnover, it might be too much for Mack to overcome, regardless of how capable a coach he is.
Odds to Win 2021 National Title: 45/1 (+4500) at FanDuel