Who Will Jake Paul Fight Next?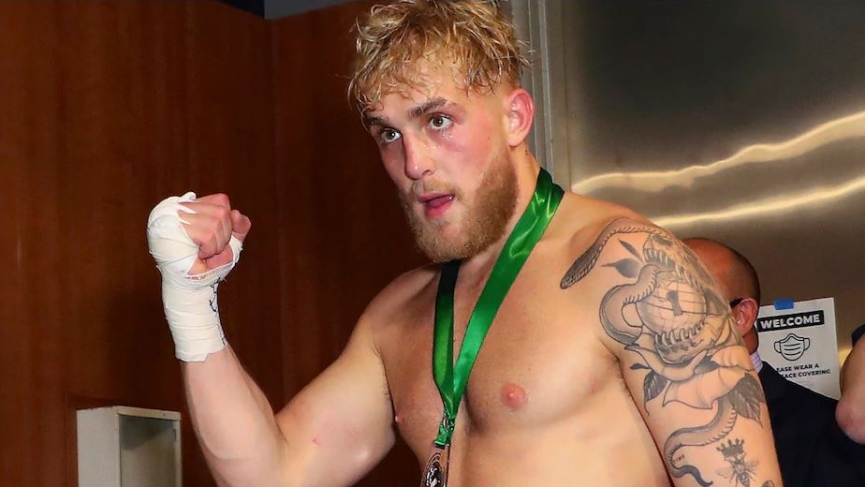 Jake Paul Odds on Next Opponent: Arguably the biggest star to emerge from the recent Mike Tyson vs. Roy Jones Jr. boxing PPV event was Jake Paul. The YouTuber-turned-boxer stunned onlookers with a dominant performance against former NBA dunk contest champion Nate Robinson, KOing him cold. With the win, the 23-year-old Paul improved to 2-0 as a boxer since making his pro debut in January.
Since knocking out Robinson, Paul has become a popular target on social media as he's been called out by fellow YouTubers, other boxers, celebrities, UFC fighters, NBA players, and even NHL players. Paul appears to be a big money draw right now, and others want to get in on the action. So who will Jake Paul's next opponent be? We don't know yet, but you can bet on it.
Like we did recently with Mike Tyson and taking a look ahead at who his next opponent could be, we will now take a look at who Paul could fight next based on the betting odds.
---
Dillion Danis +150
The bookies have listed Bellator MMA fighter Dillon Danis as the fighter who is most likely to fight Paul next. Danis and Paul have been busy talking smack to each other on social media, and it's hit a new high in the wake of Paul's viral KO over Robinson. There is a lot of heat here, so this fight is an option. Plus, the weights are similar: 185lbs for Danis and 189lbs for Paul. Dillon Danis is a teammate of UFC superstar Conor McGregor and is best known for helping to instigate one of the most memorable scenes in UFC history at UFC 229. After defeating McGregor, Khabib Nurmagomedov jumped over the octagon cage and jumped towards Danis, who was cornering McGregor that evening. Khabib's actions caused chaos outside and inside the cage, and Danis was fined by the Nevada State Athletic Commission for his part in the melee. Since then, Danis has only competed once in an MMA event, picking up a 1st round submission victory over Max Humphrey at Bellator  222 in June of 2019, improving his professional MMA record to 2-0.

Keep in mind that Danis is under exclusive contract to Bellator, which means they would have to agree to the bout, and that's not a given. Danis is a +150 betting underdog, which equates to a 40% chance for Danis to be Paul's next opponent. I'll admit this fight is a possibility, but I peg the chances more around the 10% mark, so I don't see value here.
---
KSI +180
Another potential opponent for Paul is KSI, a fellow YouTuber who has also crossed into the boxing world. In November 2019, KSI fought Jake's brother Logan Paul in his professional boxing debut and won a split decision. This came after the two fought to a majority draw in an amateur boxing match. The fact that KSI has already fought Jake's brother Logan and beat him is an easy storyline to sell. KSI also weighed in at 193lbs when he fought Logan, which is just a tad heavier than the 189lbs that Jake weighed against Robinson, so the weight here is a match. It also helps that KSI isn't tied down contractually to another organization.
The odds have KSI listed as a +180 betting underdog, which means the bookies are giving him a 35% chance of being Paul's next opponent. I think we have finally found some betting value here, as I give KSI about a 50/50 shot of being next for Paul. Given the difference between the implied probability and the true odds, KSI looks like a good value play at +180.
---
Conor McGregor +1400
By far, the biggest name who has been connected to a boxing match with Paul is UFC superstar Conor McGregor. The Irishman is one of the best MMA fighters in the world, and he is currently booked to fight Dustin Poirier in his next fight at UFC 257 on January 23. That alone should make McGregor an unrealistic option for Paul, plus they are in different weight classes. McGregor did cross into boxing to fight Floyd Mayweather in 2017, but that was a different situation. In this case, it doesn't appear the weight classes will match up correctly.
The odds suggest that McGregor is about 7% likely to be Paul's next opponent, but honestly, I think the actual odds of it happening are lower. With McGregor under contract with the UFC, this fight is a major longshot to happen, especially for Paul's next fight. Not to mention, Paul recently said that he views McGregor as more of the "final boss" after beating other fighters first. I believe that we could see Paul vs. McGregor within the next two years, but it won't be next.
Paul may be "just a YouTuber" with only two boxing fights, but the fact he has been connected to so many big names from so many sports shows you how big of a draw he is right now. Whoever fights Paul is in line to make a substantial amount of money, so expect even more people to call him out going forward.