UFC 255 Undercard: Antonina Shevchenko vs Ariane Lipski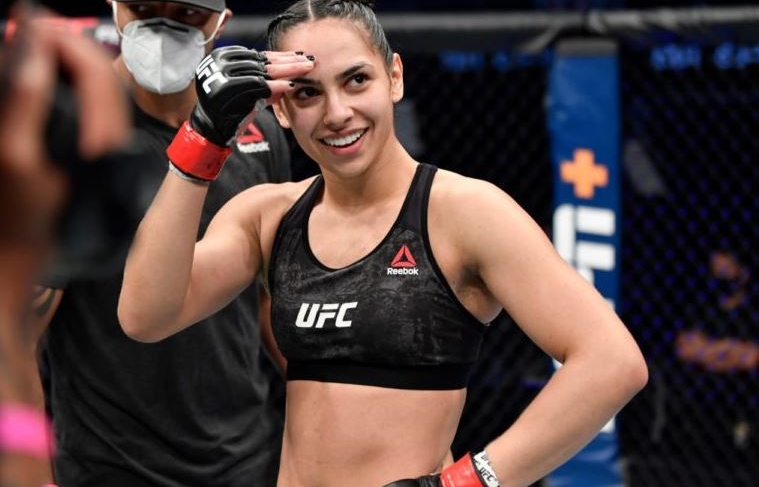 Antonina Shevchenko vs Ariane Lipski Pick – UFC 255: UFC 255 is a card full of fights that should be quite competitive with big favorites and very skillful and dangerous underdogs. This week we have already broken down our favorite underdog for the week, but there is another one that I am very much interested in.
UFC 255 ODDS
Antonina Shevchenko
Ariane Lipski
To Win Outright
-150
+140
Inside the Distance
+550
+240
by Decision
+120
+275
Total Rounds
Over 2.5 (-285)
Under 2.5 (+253)
Fight Goes Distance
Yes: -260
No: +225
Where/When
Apex Center, Las Vegas
Sat, Nov 21st, 7:00 PM ET
You should recognize the name Shevchenko, but don't jump at the super affordable price without doing your homework. This is the sister of champion Valentina, and she is by far the lesser of the two combatants. Antonina trains with her sister and trains at the vaunted Tiger Muay Thai, so her game is getting there, but how much do we usually see fighters at the age of 35 show drastic leaps and bounds of improvements? When this fight is on the feet, Antonina will be very much in this fight and should be considered to have the edge in both skill and experience, but once you mix that ground game in, Shevchenko struggles mightily.
"The Queen of Violence" is a young fighter with a high upside who is evolving in front of our eyes. Lipski had a very rough start to her UFC career, going 0-2, but has since rebounded and put two good fights together, and she is getting more well rounded and dangerous every time we see her out there. Lipski is a natural finisher with a mean streak that we rarely see in the women's division, and the UFC knows what they have in front of them. Now that Lipski has tasted that higher level of competition and has had time to acclimate to the UFC, I expect nothing but big things from her in the future.
The Fighters:
UFC Match-up
antonina shevchenko
ariane lipski
Age
35
26
Height
5'8
5'6
Reach
67′
67′
Wins by Method
5 Wins by Decision.
9 Wins by Decision
Finish Rate
38%
50%
Record
8-2
13-5
The Match-Up:
Antonina is a very skilled muay Thai fighter and a world champion level striker who transitioned over to MMA after her sister but simply has not had the same success. Being the older sister, she just does not appear to have the same level of ability that her younger sister does, and there is a glaring hole in Antonina's game. Antonina has just awful takedown defense. The UFC brought in Antonina. She was immediately hyped up by her KO of Jaimelene Nievera (who is no longer with the organization) and her dismantling of Ji Yeon Kim. Still, when she fought the gritty veteran Roxanne Modafferi, she was taken down and unable to get back to her feet, dropping the fight as the biggest favorite on the card. Former #1 contender Katlyn Chookagian was also able to dominate Antonina on the floor in her last fight, and Chookagian had not shot for a takedown in her UFC career before that fight.
Antonina Shevchenko vs Ariane Lipski Pick:
Undercard Best Bet: Ariane Lipski (+137) via Bet365: We can see from Lipski's training videos and photos that she has been working diligently on her strength and conditioning and her ground game. I believe that the blueprint is very well known for how to beat Antonina at this point and Lipski and her coaches are not stupid. Lipski posted a photo over on her Instagram of her getting work in with legendary Olympian and champ Henry Cejudo. Connecting the dots, you can see that Lipski knows the game plan and is getting prepared the right way to take out her opponent. This is a spot where even though we have to respect Antonina's striking credentials, Lipski is a fighter whose first skill is her striking. The younger fighter should be able to stand and hold her own against Antonina. No matter where this fight takes place, I believe Lipski will be able to compete or take over, and given she is the younger fighter with a much higher ceiling, I will roll the dice on the improvements that she has made since the last time we saw her.
Keep it locked to Odds.com for all of your UFC betting needs for UFC 255. The best current odds and content can be found on our UFC page.