Philadelphia Flyers vs. Montreal Canadiens Pick August 21 2020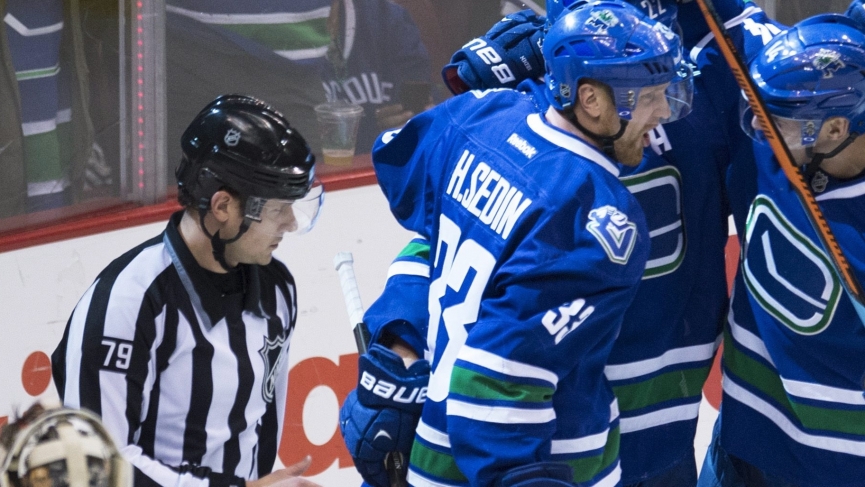 NHL Playoff Series:  Philadelphia Flyers vs. Montreal Canadiens (Game 6)
Time: Friday, August 21, 2020, 5:00 pm
Odds: Moneyline -145/+125 Total 5
The Philadelphia Flyers and Montreal Canadiens had the most exciting, crazy, bizarre, and contentious game of their first-round series in Game 5 on Wednesday night. The series had been a very tight-checking, low scoring grind for the first four games of the series with those games registering a 3-0-1 record for betting unders.
Penalties + Production = Wild Hockey!
The offensive floodgates finally opened for both teams in Game 5 as the Canadiens emerged with a 5-3 victory to stay alive and force this Game 6 on Friday night. It wasn't the best performance in goal for either netminder Carey Price or Carter Hart. The game had a massive uptick in penalties. Both teams had 7 power plays in Game 5 as things got very rough leading to an influx of penalties. That played a part in the higher-scoring nature of Game 5 featuring eight goals after not a single game prior to Game 5 in this series had more than five goals scored.
But The Physicality Came At A Cost
The physical nature of Game 5 resulted in a significant casualty for the Montreal Canadiens with Brendan Gallagher suffering a broken jaw injury which will require surgery and keep him out of action for at least the remainder of this series. The timing couldn't be worse for the Habs to be without Gallagher who is a heart and soul player that provides outstanding work ethic and effort on a nightly basis. For a smaller stature player, he doesn't mind going to the tough areas of the ice and battling in front of the net to try and score goals. It is most assuredly an impact injury for the Canadiens.
Fireworks Finally Go Off
The good news for Montreal is they found some goal scoring production in Game 5 after being shutout in back-to-back games. It was a two-point night for both Joel Armia and Nick Suzuki in Game 5 providing the Canadiens with some much-needed depth scoring that was missing in the past few games of this series. Philadelphia endured their own offensive struggles particularly with the man advantage as the Flyers were 1-for-13 to open this series on the power play but they corrected those issues at least in Game 5 connecting for 3 power-play goals.
Montreal has not gotten much offense from the likes of Jonathan Drouin and Max Domi in this series while for Philadelphia things have been tough for Claude Giroux and Sean Couturier who hasn't hit the scoresheet as often as many people thought they would be two of the most counted on forwards upfront offensively for the Flyers.
Philadelphia Flyers vs. Montreal Canadiens Pick
This is an elimination game and that's worth noting because we have seen a developing trend of higher scoring games going over the total in this first round of the playoffs in those elimination games. The over has cashed at a 5-2 clip in the seven elimination games played in this first round of the Stanley Cup Playoffs.
The reasoning for that is simple. The team trailing in the series has to open up a bit and try to get on the scoreboard first with their season on the line. In the 3rd Period, if the team facing elimination is trailing by anywhere from 1 to 3 goals in the latter 5 minutes of the 3rd Period, you will see an extended amount of time with the empty net and the extra attacker on the ice for the team trailing opening the door for a late goal-scoring explosion which often happens in elimination games.
For that reason, I am going to lean to this game over the very modest total of 5 although I'm not going to bet it because of the very tight-checking nature of this series and I also feel that both goalies Carey Price and Carter Hart will be looking to step up their game and play much better tonight as both of them are coming off subpar, below-average performances in the net in Game 5. Philadelphia is a perfect and undefeated 9-0 in their last 9 games after a loss dating back to January. That is also a track record worth riding here as I believe the Flyers have a very solid chance to close out this series tonight in six games.