Predators Could Miss Playoffs For Just Third Time in Last Sixteen Years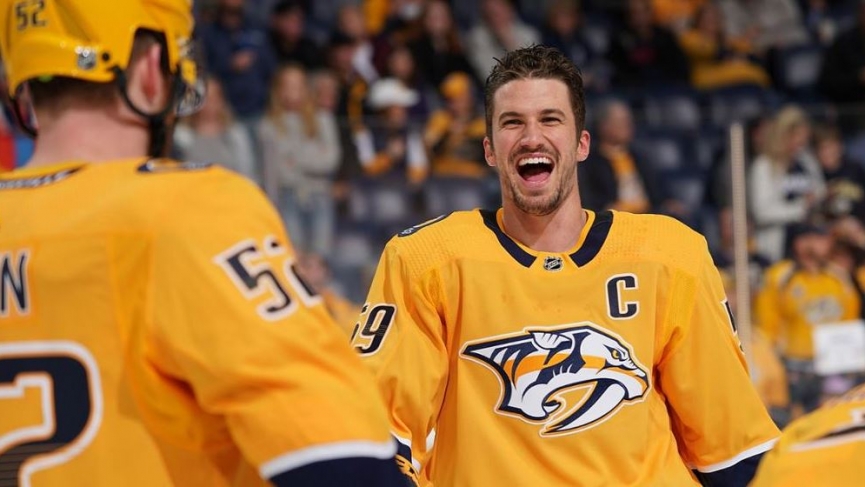 Nashville Predators Odds Are a Long Shot: The Nashville Predators have been one of the most consistent franchises in the NHL for the last decade. They have been a contender each season and made the playoffs in 13 of the last 15 seasons since 2005.
Music City Rebuild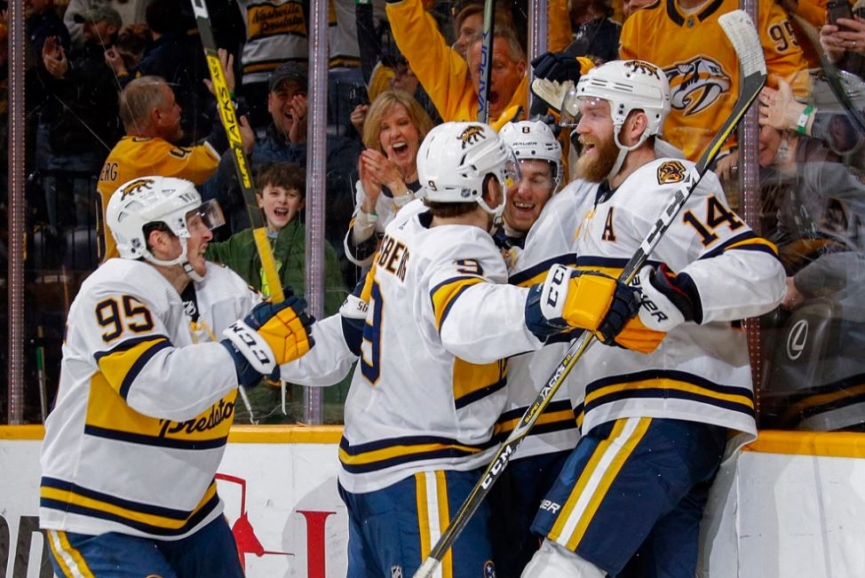 Nashville has been close to greatness, but they've never quite gotten to the top of the mountain, with the closest the Predators came to championship glory coming in 2017 when they lost to the Pittsburgh Penguins in the Stanley Cup Final. With a track record like Nashville's, it is not easy to envision this team being anything less than a playoff team once again this upcoming season. Still, for the first time in a long while, the Predators are starting a potential rebuild right in the face.
Nashville was one of the oldest teams in the NHL last season, and that's not a good thing when it comes to trying to achieve success in the modern era. They only had one player below 25 years old on their active roster when they started their play-in series against Arizona, which they wound up losing. General Manager David Poile has already moved to make this team younger by saying that many prospects in the organization's system will be getting chances to play for the Predators next season. They are also trying to free up salary-cap space. They bought out forward Kyle Turris, who has been a disappointment from day one in Nashville.
The Preds traded away Nick Bonino to the Minnesota Wild in exchange for Luke Kunin, who had a solid 15 goals, and 16 assists in 63 games played last season and is a dependable two-way center. The team is clearly at a crossroads with much money tied up in forwards whom last season didn't play up to the level their current contract demands. They have a defense that outside of their All-Star captain Roman Josi didn't play well in their own zone this past season. They have question marks in the net where an aging Pekka Rinne and Juuse Saros didn't provide enough quality play and consistency in between the pipes. There could be even more changes to come for Nashville in looking like the start of a rebuilding process for the Predators.
Nashville Depth Perception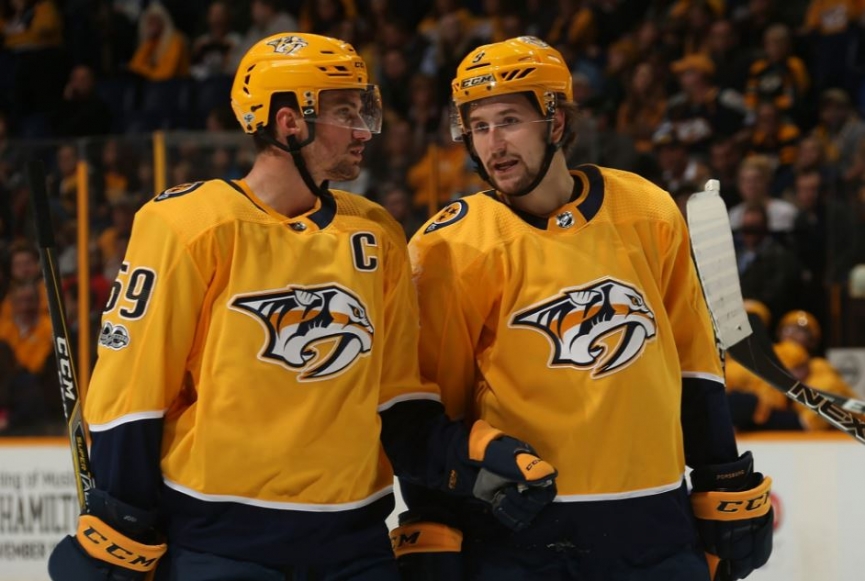 The lack of depth plagued the Nashville Predators last season, and that same lack of depth throughout the lineup is still very much evident in their current roster after the first week of NHL free agency. The top line of Filip Forsberg, Ryan Johansen, and Viktor Arvidsson had a very rough season last year.
Even if they bounce back and play better in 2020-2021, behind them is a very patchwork forward group lacking offensive difference makers and game-breakers. The blue line after Roman Josi and Ryan Ellis drops off significantly in terms of performance and reliability.
Suppose this team incurs significant injuries this season. In that case, they will quickly become a team that has to rely on many call-ups from the AHL to fill those holes, and you have to factor in the potential for injuries into your thinking in terms of projecting success for the next season. This team is not loaded with quality depth right now, which can harm this team's chances for a successful season.
Nashville Predators 2021 Stanley Cup Odds
nashville predators
To win stanley cup
to win West finals
NHL Futures Odds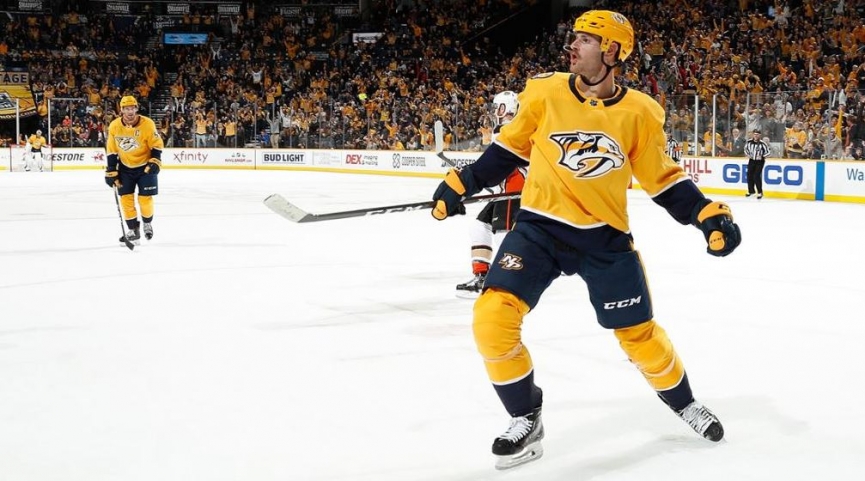 Nashville's offense slid last season, but the most alarming part about Nashville's play was the significant decline in their defense, which went from allowing the 3rd fewest goals in the NHL two seasons ago to allowing the 17th fewest goals in the league last season. Nashville was down nearly -7 units for their backers last season as they were an overvalued and money-losing team.
The foundation upon which winning was built upon for the Nashville Predators was a strong defensive structure for the better part of the last decade. Still, that foundation crumbled last season, and I'm not sure it's going to return anytime soon. I didn't like the Predators firing former head coach Peter Laviolette who didn't warrant losing his job, and they replaced him with a subpar head coach in John Hynes. That's a negative in my mind. This team clearly shows the decline in every facet of hockey: offense, defense, and goaltending.
Their general manager has gone on record stating they need to start looking toward the future. Still, the prospect cupboard isn't as full as it is with other NHL teams, so it will require time and patience for the Predators, who are looking to replenish their prospect system and become a much younger and faster hockey team in the process. This isn't an overnight fix, though, and it will take time for Nashville to go from dismantling a veteran, older roster and transitioning to a younger and faster one.
Nashville made the playoffs, but just barely last season, and I have strong confidence they will fall out of the playoff mix next season and not be participating in the Stanley Cup Playoffs in 2020-2021.
---
FAQ: 2021 NHL Odds
What are the odds on Nashville to win the Stanley Cup in 2021?
Bet365 has the Nashville Predators lined at 25-1 odds to win the Stanley Cup. While WilliamHill has them lined at +1200 just to make the Stanley Cup Finals.
Who are the favorites to win the Stanley Cup in 2021 ?
As of late November, Bet365 have both the Colorado Avalanche and the Vegas Golden Knights lined at 7-1 odds to win the Stanley Cup.
When Will the NHL Season Start?
There is currently no set date for the return of the NHL, yet the league has reportedly targeted January 1st as the start date for the 2021 NHL season.