Here's Why There's Value on the Oilers at Long Shot Odds in 2021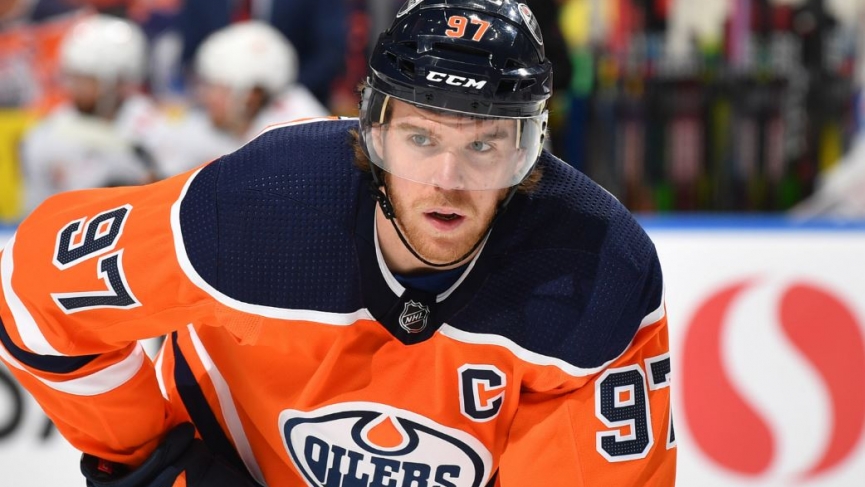 Edmonton Oilers Odds Are Astronomically High for a team with so much skill: The Oilers sit as long-shot 20-1 odds to win the Stanley Cup in 2021. 
Oil Country Reignited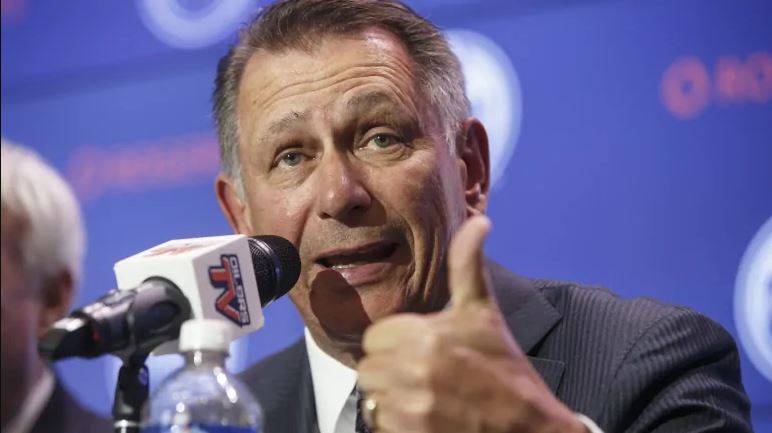 The Edmonton Oilers hope last season's playoff appearance was the start of an upward climb for the franchise as they finally build a perennial NHL Stanley Cup contender around their two superstars Connor McDavid and Leon Draisaitl. Edmonton qualified for the playoffs finishing 2nd in the Pacific Division behind the Vegas Golden Knights. Still, their playoff journey was short-lived as they were knocked off in the play-in qualifying round by the Chicago Blackhawks in four games in their best of five series.
It was a disappointing ending for an Oilers team that expected to win a round or two, at least in the playoffs. Still, it doesn't take anything away from the resurgent regular season they had in year #1 of a brand new regime with General Manager Ken Holland and head coach Dave Tippett who have this team moving in the right direction. Edmonton had 79 points in the full 82 game regular season during the 2018-2019 season but notched 83 points in a pandemic shortened 71 game regular season in 2019-2020, which speaks volumes about the improvement in this Oilers team and the bright future they have in front of them.
Offseason Activity
The Edmonton Oilers didn't make any huge splashes in the free-agent market, but they made some subtle, low-risk additions to the team that could pay dividends. The Oilers decided to 'buy low' on defenseman Tyson Barrie inking him to a 1-year contract after Barrie had by far the worst season of his career with the Toronto Maple Leafs. Barrie didn't play as well, but a lot of his struggles last season had to do with his skill set and style of play failing to mesh with the Leafs, and he wasn't the fit with that organization that the team thought he would be. In Edmonton, Barrie will be able to get back to his aggressive puck-moving, jump into the rush style of play from the blue line that brought him so much success in Colorado with the Avalanche prior to last season, which led him to be one of the NHL's best offensive-minded defensemen.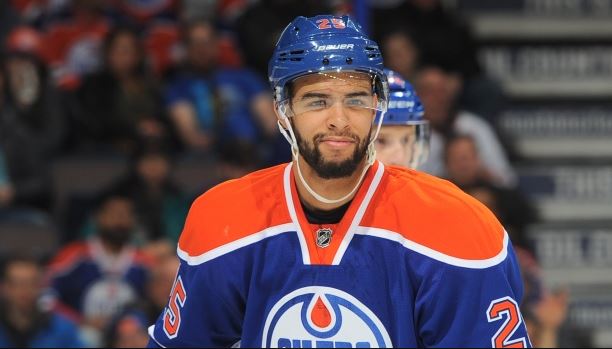 Edmonton's blue line lacks that true #1 defenseman but with Tyson Barrie added to a blue line that includes Darnell Nurse, Ethan Bear, Kris Russell, Adam Larsson, and hopefully a healthy Oscar Klefbom who is arguably the best defenseman on this Oilers team but can't seem to stay on the ice and avoid injury. Edmonton also has some promising prospects in the pipeline for their defense corps, including Caleb Jones and Evan Bouchard. The defense is still a work in progress, but there are signs of it turning a corner. The Oilers' strength is still upfront with their forward group. Connor McDavid, Leon Draisaitl, and Ryan Nugent-Hopkins all had 60+ points last season. Kailer Yamamoto had 26 points in 27 games after joining the lineup on a regular basis.
The Oilers still have James Neal, Alex Chiasson forwards, and Tyler Ennis to provide them with some added depth upfront in their third and fourth lines. Edmonton signed Kyle Turris in the offseason from Nashville. Turris struggled mightily with the Predators, but the Oilers signed him to a very minimal, short term contract, and he should fit in better here in Edmonton, where he can slot into the third line center spot and take on more of a defensive-minded two-way role after seeing his offensive production decline sharply over the past few seasons.
Edmonton Oilers 2021 Stanley Cup Odds
edmonton oilers
To win stanley cup
to win West finals
NHL Futures Odds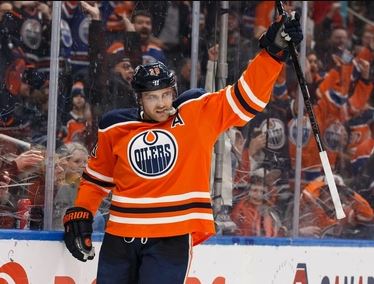 The Edmonton Oilers were 6th most profitable team to bet on in the 2019-2020 season. Oilers' backers would have profited +5.09 units, betting Edmonton in every single game last season. The turnaround season resulted in profits for their backers. It won't be an easy task for the Oilers to duplicate that success, though. They are still a playoff team going into next season. Still, a lot of teams in their own division improved and got better during the offseason, namely Vancouver, Calgary, and Anaheim, while teams like Vegas and Arizona are not going away. That doesn't even include several quality teams like the Dallas Stars, and others from the Central Division inside the Western Conference as well. Edmonton had terrific special teams last season with the #1 power play in the NHL and #2 penalty kill.
Overall, the Oilers were 2nd in the NHL in goals scored but only 15th in goals allowed, which again proves my earlier point about the defense being the key area where the Oilers must improve if they want to go from just being a playoff team to a real contender in the Western Conference. Edmonton cashed 36 overs and 34 unders last season.
With a defensive-minded head coach in Dave Tippett, who will be entering his second season behind the Oilers bench, I think this team may cash a few more unders next season. Still, a lot of that depends on the blue line's improvement and the performance in net of an aging Mike Smith and an inconsistent Mikko Koskinen, who are back as the top two goalies for Edmonton.
The Oilers should be capable of scoring goals once again, but I do think their blue line can step up and lower their goals against. That's where the focus is for Edmonton in the offseason, and if they can shore that up, this is a team that can elevate closer to contender status in the West. The Edmonton Oilers are +2200 to win the Stanley Cup at Fanduel sportsbook. I think there is some value there. There are worse teams to bet at that price tag, even though I still think Edmonton is at least a year away from truly being able to compete for the Stanley Cup.
---
FAQ: 2021 NHL Odds
What are the odds on Edmonton to win the Stanley Cup in 2021?
Bet365 has the Edmonton Oilers lined at 20-1 odds to win the Stanley Cup. While WilliamHill has them lined at +900 just to make the Stanley Cup Finals.
Who are the favorites to win the Stanley Cup in 2021 ?
As of late November, Bet365 have both the Colorado Avalanche and the Vegas Golden Knights lined at 7-1 odds to win the Stanley Cup.
When Will the NHL Season Start?
There is currently no set date for the return of the NHL, yet the league has reportedly targeted January 1st as the start date for the 2021 NHL season.