Blackhawks vs Oilers Pick and Tonight's Best Bets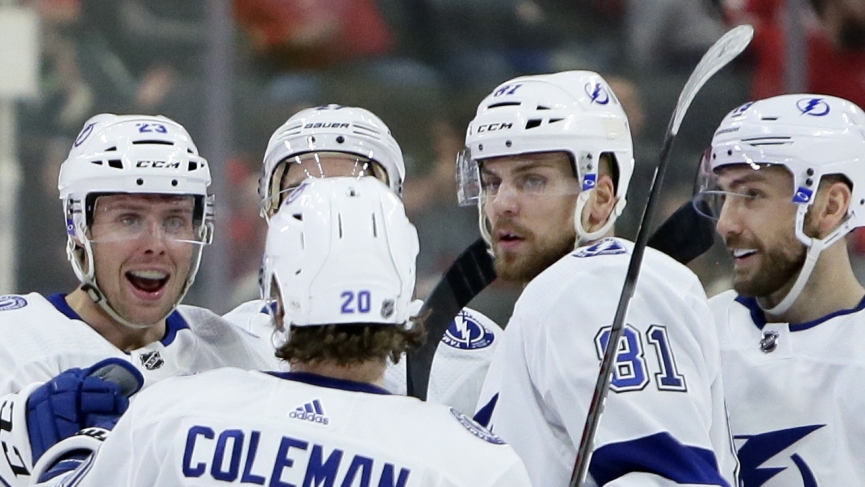 As we look at today's betting opportunities, we will start with my Blackhawks vs Oilers pick. The Chicago Blackhawks still find themselves as underdogs in game two, despite being in control throughout game one which brings me to tonight's Chicago Blackhawks vs Edmonton Oilers Pick.
Blackhawks vs Oilers Pick
The Blackhawks' two-goal victory over the Edmonton Oilers may have surprised many people, but it did not shock me one bit. Chicago knew exactly how to approach game one. Come out flying, attack the net, and apply relentless pressure. That's exactly what they did, and it resulted in 4 goals in the first period alone. The Oilers did creep back into the game, but it was too little too late.
So, why were the 12th seeded Blackhawks so good in game one? The answer is simple, it's because they have been here before. We are talking about a dynasty. This is the same core that won 3 Stanley Cups in 6 Years. Sure, they are on the back end of their run, but the playoff Blackhawks have always, undeniably, been the best Blackhawks.
The Oilers play in a weak division which is the only reason for their 2nd place ranking. They have a handful of top-10 picks on their team, but can't ever seem to put it together. Despite Connor McDavid's greatness, he has not propelled them anywhere in the playoffs.
On the other side of the ice, you have long time vets, and multiple time champions such as Patrick Kane, Jonathan Toews, Corey Crawford, Duncan Keith, and others who are desperately trying to find as many more play-off births as they can before their time in the league is up.
This will be a monstrous hill to climb for the Oilers should they lose this game. The Blackhawks know that and will find a way to win and give themselves a two-game cushion. I also expect a much better game between the pipes from both goaltenders. Mike Smith allowed 5 goals on just 23 shots for a forgettable .783 save percentage, Crawford managed a .826 save percentage, but the Oilers were still able to net 4 goals on less than 30 shots.
I expect both goaltenders to be much sharper this game, and that the skaters will pick up the defensive zone effort as well. I could see this game ending in the most popular score in hockey, 4-3 in OT. However, because I feel so strongly that the goalies will play better, I am going to be on the total u6 tonight -115.
Blackhawks ML (+115)
Total u6 (-110)
Pittsburgh Penguins vs Montreal Canadiens Pick
This pick is pretty simple. I think the Penguins will have a bounce-back game. There are many signs which point to the Penguins still being in control of this series despite trailing 1-0. The Canadians may have picked up the overtime victory, but they were not in control for much of the game.
Had it been almost any other goalie than Carey Price in net, this game likely would have had a drastically different outcome. The Penguins came out firing on all cylinders, putting up 18 shots in the first period alone. All of which were turned aside by #31. It was not until overtime that the Canadiens came alive, registering 12 OT shots compared to the Penguins 7. In regulation, however, Pittsburgh outshot Montreal 34-23 and was also incredibly inefficient on the power play, going just 1-7.
That power-play goal allowed Bryan Rust to tie the game and force overtime, but ultimately the Canadiens found their legs in OT and outskated the Penguins on their way to a game one victory. Price likely will not have two games in a row with a save percentage above .950, which means his team is not going to be able to barely scrape by this time.
Penguins should take game two handily so my pick is Penguins ML (-170).
Dallas Stars vs Golden Knights Pick
The key to either one of these teams winning tonight will be their defense. Dallas excels at preventing goals from happening. They have been scored on the second-fewest times in the entire NHL (2.52 goals allowed per game). Meanwhile, Vegas excels at preventing shots. Ranking 2nd in the NHL in shots allowed per game (29.3).
The Golden Knights are more of an offensive threat, ranking 13th in goals per game (3.15) compared to 26th place Dallas (2.58). The Stars do have an advantage in the form of Ben Bishop. The multi-time Vezina Trophy candidate posted a 2.50 GAA and .920 save% in 43 starts this season.
In net for the Golden Knights is a bit more of a question mark. Vegas has decided to give the start to their trade deadline acquisition Robin Lehner, who came over from the Blackhawks in February and won all three of his starting opportunities with the Golden Knights while posting a .940 save percentage.
These round-robin games are obviously less crucial than the best of 5 play-in games, so the pressure may not be felt by the whole team as much as it is felt by competing goaltenders. Lehner will be on a short leash as the giant shadow of the great Marc-Andre Fleury looms over the Vegas Golden Knights locker room. Expect to see a lights-out performance from Lehner if he wishes to see more ice time as the playoffs roll on.
All this to say I think this game will be a low scoring, goaltending battle. Who wins? I am less sure of that. But I do think the winning team will have scored two or less goals. I am rooting for Vegas and would lean towards them if you want to play the ML. The play I'll be concerned with is hitting tonight is the u5 (+120).
Washington Capitals vs Tampa Bay Lightning Pick
Will either score in the first 10 Minutes? This is one instance where you just try not to overthink a play. These are the two top-scoring teams in the NHL. Tampa Bay leads the league with 3.47 goals per game average, while Washington is a close second at 3.42. While both goalies are talented veterans, they may be no match for the heavy firing, quick-strike offenses they each face.
This game is going to be incredibly fast-paced and features some of the most elite scorers in the world. If I had to guess, I would say it is going to be the Lightning who strikes first. Luckily though, all we need is a score in the first ten minutes. It doesn't matter who scores, which means we have double the chance of hitting this bet.
This game is very difficult to cap. My plan of action is to hit this prop, and then use the winnings to live bet based on the flow and feel of the game. I suggest you consider doing the same.
Score in First 10 Minutes (-180)