Avalanche vs Stars Pick – Stanley Cup Playoffs Game 4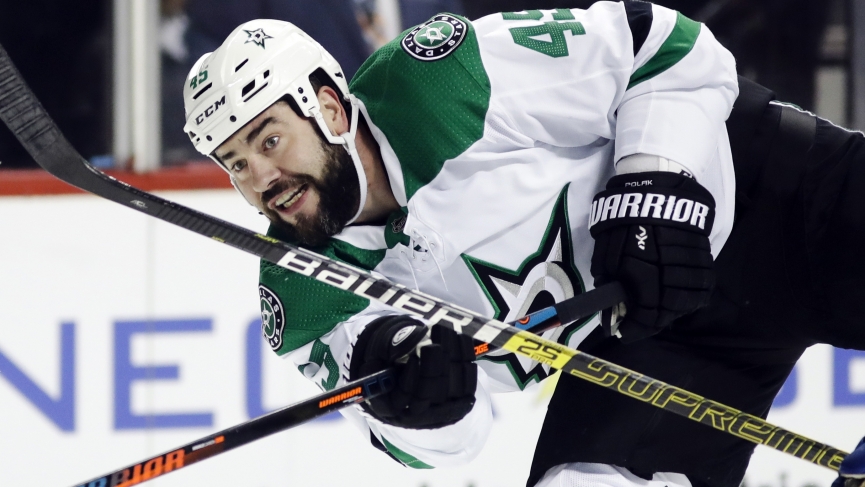 NHL Stanley Cup Playoff Series: Avalanche vs Stars pick (Game 4)
Date/Time: Sunday, August 30, 2020 6pm ET
Odds: Avalanche -1.5/+175 Stars +1.5/-220 Moneyline -140/+120 | Total 6
"Avs Rise"
The Colorado Avalanche found themselves trailing Game 3 of this series 4-3 with less than 10 minutes left in the 3rd Period after coughing up a 3-1 lead. They were that close to being down 3-0 in this series but the Avs rallied late with 3 unanswered goals from that point on to emerge with a much needed 6-4 win and get themselves right back in the series.
It was a great display of resilience from Colorado at a time they needed it the most with them staring down the possibility of being in a difficult hole that would be near impossible to get out of. Colorado has to lean on their offense right now due to some instability along their blue line with some shuffling of the deck chairs on their defense much of it caused by the injury to Erik Johnson which has proven to be a big loss to this team defensively as he is a terrific positional defenseman and is one of the leading shot blockers on the Avalanche team.
Stars still confident they can soar once again
Colorado has been pushed hard by a Dallas Stars team that is peaking at the right time. The Game 3 victory for Colorado snapped a five-game winning streak for Dallas but the Stars have been the team controlling the play for longer periods of this series. Colorado is still having a tough time defensively without Erik Johnson on their blue line who is their best stay at home shutdown defenseman and the ability to defend at a high level has clearly been compromised without him.
The Avalanche has been prone to more gaffes and miscues with the puck and has taken a lot of penalties. All of those are characteristics of a struggling blue line. Dallas hasn't lost confidence following Game 3 according to head coach Rick Bowness: "We'll respond. We've responded all year to challenges like we faced (Wednesday night). I'm very confident in that room, and in the leadership and the character of our players and their desire to win, and I'm very confident we'll respond in the next game."
Dallas has gotten all their big guns upfront to produce in recent games with Tyler Seguin, Alexander Radulov, and Joe Pavelski most of all elevating their games and finding ways to score goals and contribute offensively in recent games. Anton Khudobin has settled in to being the #1 goalie for Dallas and has played much better than many people thought he would since replacing Ben Bishop in between the pipes.
Avalanche vs Stars pick
Colorado has outshot Dallas 103-93 in this series and they have generated a bunch of high-quality scoring chances yet failed to capitalize as much. Dallas has also generated plenty of high danger chances in this series but the Stars have cashed in with more regularity on those opportunities.
I said in one of my columns earlier in this series that Colorado getting their second line which features Nazem Kadri and Andre Burakovsky would have to make an impact and play as well as they did in the first-round series win against Arizona. They had their best game as a line by far in Game 3 with both Kadri and Burakovsky scoring in the win.
That's the kind of production from their depth lines behind the MacKinnon-Landeskog-Rantanen top unit that makes Colorado a scary team. Now that the second line for the Avs has some of their swagger back, it makes it much more difficult for Dallas defensively forcing them to pick their poison as to which line they put their top defenders out there against on the ice.
I think the Game 3 momentum could carry over for Colorado. I backed Colorado in Game 3 and cashed with them and given the fact I liked them to win the series, I have to come right back to betting on Colorado here in Game 4 as I think the Avalanche will even the series. I'm also on the over again here. The over is 6-0 in Dallas last six games and the over is 5-1 in Colorado's last six games. If ain't broke, don't fix it. For the fourth straight game in this series, I'm betting the over even though the total has been pushed up to 6 at PointsBet for Game 4.