Kansas City Chiefs vs Denver Broncos Pick – NFL Week 7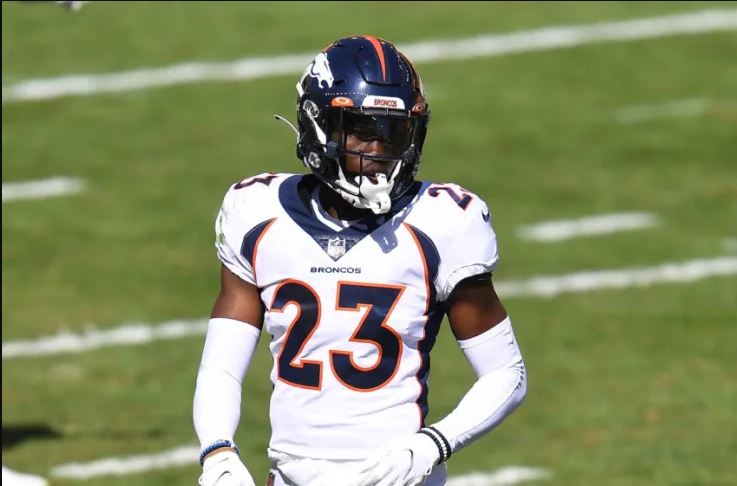 Odds.com's Kansas City Chiefs vs Denver Broncos Pick – NFL Week 7: Andy Reid and the Chiefs are riding a 10-2-1 ATS streak as favorites, as they head into Mile High to take on their AFC West rival Broncos on Sunday. 

| | | |
| --- | --- | --- |
| NFL Betting | Kansas City Chiefs | Denver Broncos |
| Opening ATS Line | -9.5 (-110) | +9.5 (-110) |
| Total | Over 45 (-110) | Under 45 (-110) |
| Where/When | Mile High Stadium | Oct 25th, 4:25 PM EST |
The Kansas City Chiefs are heading into Denver to take on the Broncos this Sunday. The Chiefs are sitting in 1st place in the AFC West with a record of 5-1. The Broncos are sitting in 3rd place of that same division with a record of 2-3. The Chiefs come into this game at Mile High as a -9.5 favorite on the road. They have an ATS record of 4-2 on the season while the Broncos have an ATS record of 4-1 on the season. The Chiefs only loss of the season was in a divisional game to the Raiders, they are 1-1 in division games. This will be the first divisional game for the Broncos.
Chiefs of the Division
The Kansas City Chiefs come into this game coming off of a win after losing their first game the week before last. The Chiefs have an ATS record of 4-2 and an away ATS record of 2-1 on the season. They also have a 0-2 ATS record in divisional games. The Chiefs' offense is led by quarterback Patrick Mahomes. Mahomes is averaging 310.7 passing yards per game, a 65.8% completion percentage, 15 touchdowns, and 1 interception. He also averages 27.5 rushing yards per game with 2 touchdowns on the ground this season. The offense is averaging 140.3 rushing yards and 29.2 points per game.
The Broncos' defense is allowing 239.2 passing yards, 110.6 rushing yards, and 18.3 points per game. The Chiefs do have a lot of talent on this offense between Mahomes, Edwards-Helaire, Kelce, and Hill, there are a lot of options for Mahomes to spread the ball around and move down the field. The Chiefs have played 6 games this season and of those, only 3 of them were won by 10+ points. Also, 3 of the last 4 games they played in Denver they won by less than 10 points, usually decided by a field goal each time. Denver is always a tough place to play considering the elevation and the Chiefs could be in for a close one here.
Broncos Running Strong
The Denver Broncos come into this game under .500 straight up but, are well over .500 in ATS record. They have an ATS record of 4-1 on the season and a home ATS record of 1-1. They enter this game riding a 2 game win streak after losing their first 3 games. The Broncos offense is led by Drew Lock who returned from injury last week leading his team to victory in his first game back. He is averaging 143 passing yards per game, a 53.2% completion percentage, 1 touchdown, and 2 interceptions. Drew Lock has only played 2 full games due to the injury but, expect his play to pick up the more he plays and gets into a rhythm.
The Broncos are also averaging 101 rushing yards per game and 20 points per game. They are going up against a Chiefs defense that allows 208 passing yards, 145.3 rushing yards, and 21.2 points per game. The Broncos will have to move the ball on the ground against this defense if they want to move the ball up the field. Luckily, they have a few solid options at running back and should be able to gain yards between the three of them. The Broncos have also played 5 games this season and of those 5, only 1 of those games they lost by 10+ points. The Broncos play very well at home and have been playing close games all year. They will come to play hard against the Chiefs on Sunday.
Kansas City Chiefs vs Denver Broncos Pick:
The best current price on the Broncos ATS is at +9 (-125) via BetAmerica: This will be a tight divisional battle between these two teams. The Chiefs won the division last year and are the defending Superbowl Champions. The Broncos will want to give everything they have to beat this Chiefs team on their home field. If the Broncos can control the clock with their run game, they will have a shot in this game. The Chiefs have had a bad track record in this stadium over the past couple of years, winning games by slim margins. The Broncos have played close games all year only losing 1 by double digits. Despite being under .500, the Broncos are 4-1 ATS and they will cover the points in this one as well.