Denver Nuggets vs LA Clippers Pick – Game 2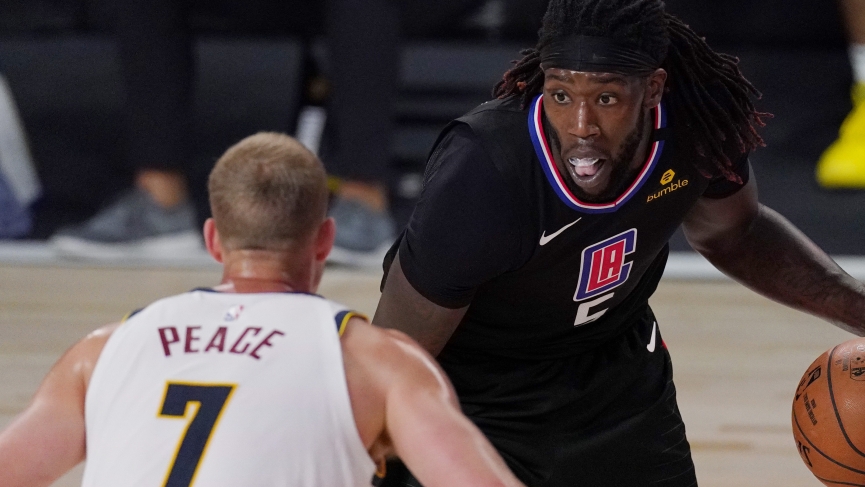 NBA Playoffs Series: Denver Nuggets vs. Los Angeles Clippers (Game 2)
Date/Time: Saturday, September 5, 2020. 9 pm ET
Odds: Nugge+9.5/Clippers 19.5 | Moneyline +350/-450 | Total 221.5 at Fanduel Sportsbook
Clip Joint Is Rockin
The LA Clippers put on full display for the Denver Nuggets in Game 1 that trying to get past them is going to be an entirely different animal than beating the Utah Jazz in the first round. The Clippers rudely welcomed the Nuggets to the second round of the NBA Playoffs with a 120-97 thrashing.  The Clippers took advantage of a Denver squad that quite simply wasn't ready mentally or physically for the first game of a brand new series, following an exhausting and emotional seven-game series against the Jazz.
Denver was completely shut down and neutralized by the LA Clippers defense which is certainly a good couple of notches better than Utah's defense. Denver ended Game 1 with a paltry 42.2% from the field and in particular, the Nuggets couldn't buy a bucket from long range connecting on just 9-for-36 25% from beyond the arc. An already strong LA Clippers defense got even better with the return of Patrick Beverley from a calf injury in Game 1.
Remember that the team had been trending 16-7 to the Over in 23 games without him this season but with him back on the floor, it's another critical player for Los Angeles that brings it at the defensive end of the floor contesting shots and not giving opposing shooters much open space for a clean look at the basket.
The LA Clippers got some great offensive balance in Game 1 and if they can keep getting that, it's going to make them extremely difficult to beat. Kawhi Leonard got his usual scoring output registering 29 points but Paul George, Monte Morris, Lou Williams, and Montrezl Harrell all got in to double figures in scoring. The team shot a blistering 48-for-84 57% from the field in Game 1 against a Denver Nuggets defense that looked like a team that started out the first round against Utah really laboring at that end of the court. 
Navigating a 'Mile High' road to victory
Denver shot uncharacteristically poor in Game 1, a product of the Clippers staunch defense and the fatigue of coming off the 7 game series against Utah. There is a much better offensive team that we have the potential to see in Game 2 when it comes to the Nuggets. It's important to remember that Denver scored 114, 103, and 111 points in the previous games they played against the LA Clippers during the regular season and they shot at least 45% in each of those games which is above the 42.2% we saw from Denver in Game 1 of this series.
The point of this is that Denver is capable of much better offensively in Game 2 and the greater amount of time to really focus on the LA Clippers and devise a game plan of how to attack them that the Nuggets didn't have at their disposal going into Game 1 right after the Utah series should aid their cause in trying to put forth a better showing and performance particularly at the offensive end of the court. 
Denver Nuggets vs LA Clippers Pick
The LA Clippers can't play much better at both ends of the court than they did in Game 1 but they also had a significant negative situational scheduling disadvantage for Denver in their favor in that dominant blowout win. I think Denver is a quality enough team to step up here and have a much better showing in Game 2.
I'm not saying that Denver will win this game straight up but they have the weapons and scoring prowess to bounce back with a better game than they had in Game 2. Denver committed 15 turnovers in the loss which is something that is correctable. They also lost the battle on the boards 45-40 so there are a lot of different categories statistically in Game 1 for the Nuggets that point toward improvement for them in Game 2.
The LA Clippers didn't exactly play their best after a Game 1 win and cover in the first round against Dallas losing outright as favorites in Game 2. I worry that Game 1 was such an easy and commanding blowout win for the Clippers they might just suffer some degree of complacency here in this game. I'll back Denver +9 and also like this game to go Over the total of 222. Denver shot horribly in Game 1 and yet the game still only fell 6 points shy of the total. I expect this game to exceed the total and it's worth noting the Game 2 total is 1.5 points lower than it was in Game 1.