Dallas Mavericks vs LA Clippers Pick Game 2 August 19, 2020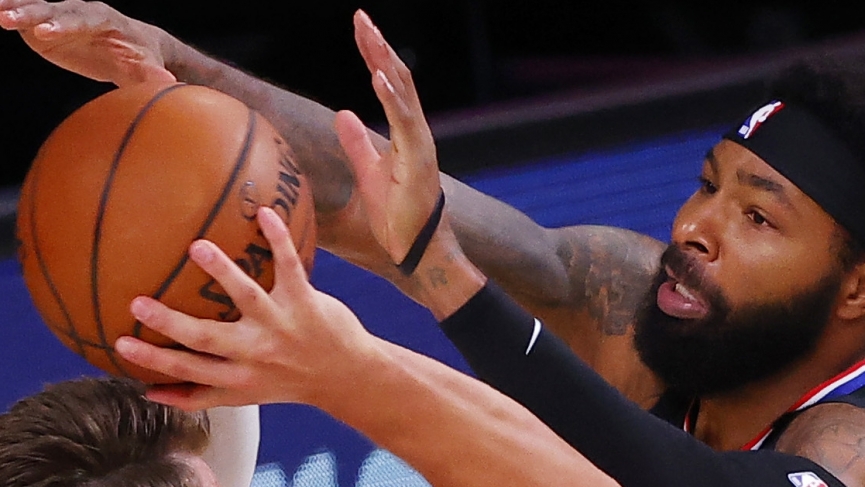 NBA Playoffs Series: Dallas Mavericks vs LA Clippers Game 2
Time: 9 pm EST on TNT
Odds: +190/-230 Totals 231
Dallas Mavericks vs LA Clippers pick for Game 2 of this series is going to be a big one. We have the 2nd seed in the west, LA Clippers facing off against the 7th seed Dallas Mavericks. The Clippers took the first game of the series 118-110 in a very close game. Dallas won the first half of the game, but in the 2nd half, it was all LA. LA held Dallas to 13 points in quarter number 3 and that was the difference of the game.
Well in this game, Dallas has revenge and Portland will be trying to prove to the league that they are the best team not only in LA but in the whole NBA. When both teams do that, points will be scored! So let's get right into my breakdown so I can tell you why this OVER is going to cash!
Mavericks expect a fight
We have a Dallas Mavericks who will be fighting hard tonight to win this game so they don't drop an early 0-2 deficit. Game 1 between these two teams was great, but the ejection of Kristaps Porzingis was a bunch of bull. Early in the 3rd quarter, KP got ejected because he picked up his 2nd technical of the game. With him getting ejected, that is actually what influenced me on this game.
The Dallas Mavericks are going to want to get some revenge for this game. They are going to come out on fire and push the pace just like they do every game. Dallas is ranked #3 in offense with points per game at 117 so you know they are going to shoot as many shots as they can because that's just what they do. They also rank 4th in rebounds per game at 46.9 which means on those shots that they do miss, they will be battling to win those offensive boards so they can get another shot back up. Those things didn't happen in game 1 when Porzingis left the game, but with him back I expect the Mavericks to score a ton of points in game 2.
Clippers have something to prove
On the other side of the ball, we have the LA Clippers who are trying to show everyone they are the best. In order to do that, you have to have a great first round and why not prove it against a young talented Dallas team. The Clippers are ranked 4th in points per game at 116.3 and the biggest factor for them will also be offensive boards against a bad defensive rebounding team.
The Clippers rank 3rd in offensive rebounds per game at 47.7 and on the other side, you have the Mavericks who rank 19th in defensive rebounds at 45.4. That means the Clippers will also be getting a lot of offensive rebounds which lead to second-chance points. The Clippers also had Montrezl Harrell come back in game 1 for his first game back since leaving the bubble due to the death of his grandmother. He scored 6 points and had 2 rebounds in just 15 minutes. I expect his playtime to move up and I expect the rust to fall off. Harrell averages 18.6 points per game and by adding him back into the lineup with the other talented players like Paul George and Leonard there is no saying in how many points this team will score. It could be like an all-star game.
Dallas Mavericks vs LA Clippers TRENDS for this game
Over is 4-1 in Mavericks last 5 road games vs. a team with a home winning % of greater than .600.
Over is 8-2 in Mavericks last 10 games vs. a team with a winning % above .600.
Over is 5-2 in Mavericks last 7 games as an underdog.
Over is 8-3 in Clippers last 11 vs. a team with a winning straight up record.
Over is 5-2 in Clippers last 7 overall.
Over is 5-2 in Clippers last 7 after allowing 100 points or more in their previous game.
Over is 5-2 in Clippers last 7 when their opponent allows 100 points or more in their previous game.
Over is 5-2 in Clippers last 7 when their opponent scores 100 points or more in their previous game.
Over is 5-2 in Clippers last 7 after scoring 100 points or more in their previous game.
So for this game, RSP is taking the Dallas Mavericks/LA Clippers OVER 231 at Fanduel Sportsbook.