NASCAR Odds: Homestead-Miami | Dixie Vodka 400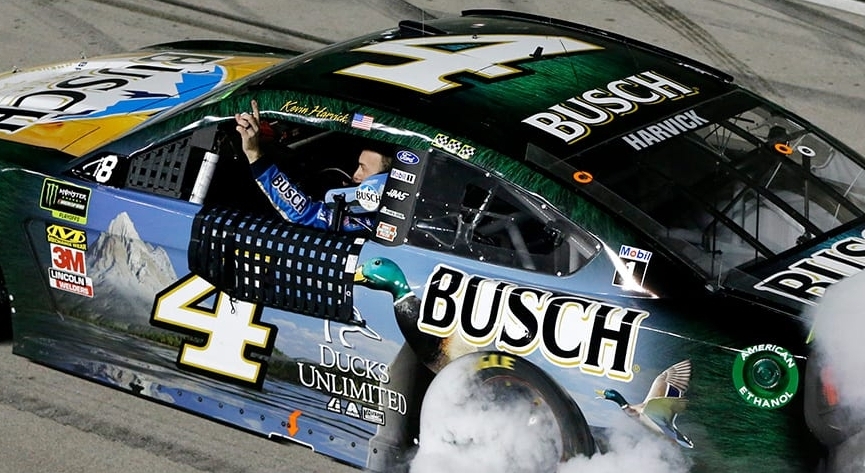 Martin Truex Jr. went short track racing and got the job done at Martinsville on Wednesday night. His car came to life with 130 laps to go, and he never looked back. Truex Jr., Kevin Harvick and Chase Elliott have been the best drivers on the track since the COVID-19 pandemic. Brad Keselowski won multiple races during that span as well, but his timing was everything. He never had the best car.
Last week we saw two drivers dominate Atlanta Motor Speedway. Let me take that back, we saw one driver truly dominate Atlanta, but he didn't take the checkered flag. Martin Truex Jr. was flawless for half of last week's race in Atlanta. However, he did not make it to the winner's circle. That spot was reserved for 'The Closer' Kevin Harvick, who finally took the lead with 70 laps remaining and never looked back.
So, what does Atlanta have to do with this weekend's track in Homestead-Miami? They are both 1.5 mile tracks. Chase Elliott, Kevin Harvick and Martin Truex Jr. look to be the strongest at the 1.5 mile track this season. It's no surprise that they are the favorites to win this Sunday, so let's take a look at the contenders.
THE FAVORITES
KEVIN HARVICK (+450) This price is very short on Kevin Harvick, but if you look at what he has done in Homestead-Miami since 2014, you understand why his odds are that short. Since 2014 Harvick has not finished worse than 4th place. That is absurd, and to take it even further 4 of the 6 races he finished no worse than 3rd. Total dominance over the last 6 years. Of all active drivers in NASCAR today, he has the best driver average by a substantial margin. An average finish of 4.6 throughout his career is about as dominant as you can be at a track. He deserves to be the odds-on favorite.
JOE GIBBS RACING: TRUEX JR (+500)/KY. BUSCH (+550)/HAMLIN (+1000)  All three of these guys are rock solid at Homestead. Truex and Busch deserve to be the 2nd and 3rd favorite in this race. Martin Truex Jr. has been better than Kevin Harvick at Homestead since 2017. He won the 2017 race here, and finished runner-up in both 2018 and 2019. Over a 3 year span, you can't do much better. He comes into the weekend with the 3rd best driver average at this race overall, and will be a force on Sunday. He won the Martinsville race, and finished 2nd last week in Atlanta. His race team is firing on all cylinders.
The same can not be said, for what many believe is the best driver in the sport, Kyle Busch. The two time NASCAR Cup Champion has struggled this season. For Kyle to not find victory lane at this point in the year is alarming. He was dreadful Wednesday night at Martinsville. For a driver that owns that track, he couldn't even get on the lead lap. I give him a pass because everything is so f***ed this season. With no practice sessions or qualifying, some teams are adapting to the new situation better than others. Nonetheless, Busch has won twice at Homestead since 2015, and has finished in the top 6 four of the last five years.
Denny Hamlin has finished in the top 10 four of the last five years, and is always reliable unless he gets a speeding penalty going down pit road. Aside from a top ten look for Hamlin, he hasn't raced well enough at Homestead for me to fear him.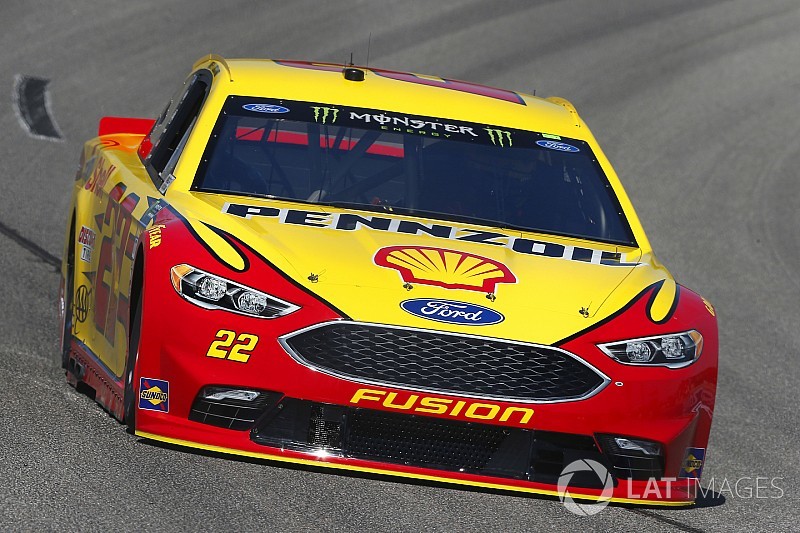 JOEY LOGANO (+950) Penske Fords were phenomenal at Martinsville on Wednesday night. Blaney, Logano and Keselowski were the best race team on the track. Sunday will not be another short track. Now Penske goes to the 1.5 mile track with some serious speed. If you take a look at what Joey Logano has done at this track, it's been very impressive. I am not a fan of him because he is the dirtiest driver in the game. That doesn't stop me from making money off of him when I have to. Until 2015, Joey Logano was awful at Homestead. He couldn't break the top 15 never mind win the race, but that changed in 2015. He has finished in the top 6 in every race since 2015, and finally broke through in 2018 when he found victory lane. He will be live at a decent price this weekend.
LIVE AT A PRICE
JIMMIE JOHNSON (+2000) There is one thing that can't be overstated on the NASCAR circuit this season. Hendrick Motorsports is BACK. The Chevrolet's have come to life. The new modifications to the engine package and aerodynamics have been the difference this year. Because of this, 7 time NASCAR Champion Jimmie Johnson has had a better start to the season than he has the last 5 years. After what I have seen the last month from Hendrick, Jimmie Johnson, Chase Elliott and Alex Bowman have to be taken seriously every week. Jimmie Johnson with a capable car and 20-1 odds is really interesting. Even though he hasn't won a race in over 100 races.
CLINT BOWYER (+3300) We all know that you would much rather have a beer with Clint Bowyer rather than back him in a race. He might have 2 wins on the circuit the last 2+ years, and one of them was for a rain delay. That being said, he has had some success at Homestead-Miami. Six of the last nine years Bowyer has finished in the top 8.