Rangers vs Athletics Pick and MLB Best August 6, 2020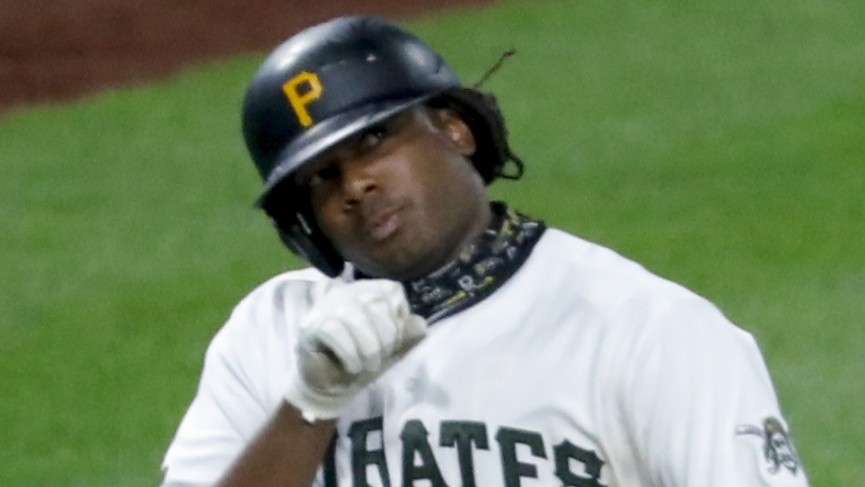 As we get ready to take a look at my Rangers vs Athletics pick and today's best bets, we have to talk about yesterday first. Wednesday was an unpleasant reminder that MLB betting can disappoint. Max Scherzer's departure due to injury in the first inning; my overestimation in Lance McCullers' readiness; and the Rays' inability to solve Martin Freakin' Perez parked me in my first losing night as an Odds.com wagers writer.
Baseball bets move on, though, as 11 more MLB games arrive Thursday. (Make sure you're not betting one of the postponed games: Detroit Tigers at St. Louis Cardinals; New York Yankees at Tampa Bay Rays; and Philadelphia Phillies at Miami Marlins.)
2020 Total: 14-9 (61% win rate), including 11-4 on Run Lines
+37.26 units in wallet
(Note: All lines current as of Thursday, 9 a.m. ET.)
MLB Pick Lock Favorites: Thursday, Aug. 6
Minnesota Twins' Run Line -1.5 (-132) at Pittsburgh Pirates: 5 units, BetAmerica, DraftKings, FanDuel, Resorts Casino
Colorado Rockies' Run Line -1.5 (+104) vs. San Francisco Giants: 3 units, DraftKings
Texas Rangers at Oakland Athletics Pick
Probables: LHP Mike Minor (0-2, 5.91 ERA) at RHP Mike Fiers (0-0, 5.40 ERA)
➕ 3 units on Rangers' Moneyline (+140): BetAmerica, BetMGM, Resort Casino
Minor dazzled in his first-ever start at Globe Life Field (5 IP, 1 ER, 1 BB, 6 K) but was oddly wrecked at the San Francisco Giants' Oracle Park. I'll bank on a rebound in another pitcher-friendly ambiance: Oakland's RingCentral Coliseum.
Given, Fiers has a 3.19 ERA for his career in Oakland's park of many different names, and Minor had an 8.18 ERA in two starts there last year. Still, for this double-up wager, I'd bank on what I'd call a "neutralizer" game. Minor isn't this bad, and there's way too much confidence in Fiers, even with the Athletics' recent form.
Besides the poor history in Oakland, a major concern with Minor probably is his decreased velocity nearly across the board. However, he's reportedly identified the problem as it is a fitness and "pitching form" problem instead of an arm or shoulder issue. I often find that once otherwise healthy players identify problems through scouting and coach feedback, it gets corrected.
For the potential payoff for my minimum bet, I'm willing to wager that he pitches more to the form that last year carried him to a 2.99 overall ERA on the road.
Houston Astros at Arizona Diamondbacks Pick
Probables: RHP Brandon Bielak (2-0, 1.69 ERA) at RHP Zac Gallen (0-0, 2.70 ERA)
➕ 3 units on Diamondbacks' Moneyline (+100): BetMGM, Resorts Casino
Just as the case with the Toronto-Atlanta matchup, the pitcher records have a bit of weirdness. While impressive in his appearances, Bielak hasn't made a start this season yet has gobbled up two wins. The midrange Astros prospect probably won't go too long, even if he does pitch well, which could leave this one in the hands of Houston's suddenly shorter bullpen, with closer Roberto Osuna possibly needing Tommy John surgery.
I'd much rather aim for the profit opportunity offered by Gallen. The highly touted youngster followed up a five-walk opener with a six-inning, two-run, nine-strikeout effort against the Dodgers last Friday. The possible franchise pitcher has already stood up to one stacked lineup this year, and he enjoys working at home (2.34 ERA in six career starts at Chase Field).
Toronto Blue Jays at Atlanta Braves Pick
Probables: RHP Nate Pearson (0-0, 0.00 ERA) at Touki Toussaint (0-0, 8.10 ERA)
➕ 5 units on Blue Jays' Moneyline (+120): BetAmerica
As the Jays and Braves close out their three-game set, they'll send two hurlers to hill with very different 0-0 records. Toussaint threw four shutout innings Saturday but was rocked for six runs in 2 2/3 innings during his season debut. The former prospect has fought to defeat control issues that limit his upside.
Pearson, meanwhile, dazzled in his major-league debut with five shutout innings last week, but he wasn't involved in the decision. The hyped prospect hits triple digits on the radar often and looks set to remain with the big-league club for the entire season.
The main reason I'm tilting this in favor of the Jays centers around a major injury to Atlanta's bats. Braves' second baseman Ozzie Albies was placed on the 10-day injured list Wednesday with a right wrist bone contusion. His absence removes a key piece that sits near the top of Atlanta's card and makes the Braves, who've lost two of their past three contests, a more vulnerable target to a pitcher with Pearson's raw talent.
The Jays' talented, young trio of Vladimir Guerrero, Bo Bichette, and Cavan Biggio should force Toussaint to work with care around the plate, which should open up plenty of favorable counts.