Blue Jays Win Total Odds 2020 MLB Season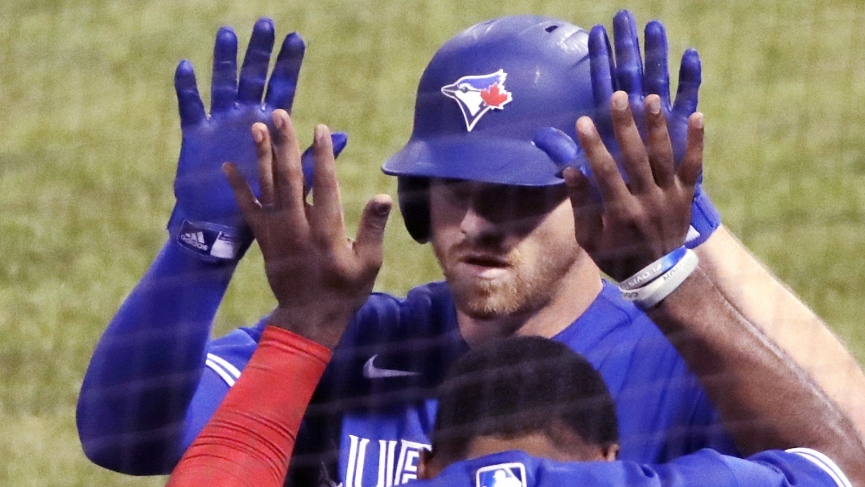 When the 2020 MLB season opens up the 60 game season on Thursday 23rd a lot of things will be different. As we take a look at the Blue Jays win totals for the regular season, we need to consider the changes the team must face. First and foremost will be the absence of the crowd as we know it. So I guess, "Root, Root, Root for the home team" will kind of have a different meaning for Toronto Blue Jays for more reasons than the obvious. Let's take a look at the Blue Jays win totals for the regular season.
The Canadian Government has totally clamped down and will not allow their beloved team to participate in home games, because it involves other MLB teams from the U.S. traveling across the border into Toronto for non-essential reasons.
Betting on the Blue Jays
Out of all the pro sports athletes, MLB players, in particular, are accustom to their routines. Creatures of habit if you will. This unique added dimension in the Blue Jays case will be a team that will have to find their way in more ways than any others in the league. It may be a task for the Jays to get comfortable with a routine or even find some way to settle, sync up, and focus in the clubhouse. Baseball is all about the clubhouse. A lot of what happens on the field carries over from the locker room. There are going to be distractions everywhere in the MLB and I think that the Toronto Blue Jays have a major one more than the rest.
I expect them to come out on the short side in their series divisional matchups to the Rays (10 Games) RedSox (10 Games), Yankees (10 Games), and should be able to beat the Orioles (10 Games).
Out of division will be a tough task also, series versus the World Series Champion Nationals (4 Games), Playoff teams in the Braves (3 Games), Phillies (6 Games), a tough Mets team (3 Games) maybe they can come out on top with the Marlins (4 Games).
In reality, the Blue Jays will be a road team all season long. Even with the shortened season versus a regular season where they would have played 81 road games, in essence, you still have 60 road games for the shortened season. Let's take a look at recent road scenarios for the Toronto club.
Last 5 Seasons Road Win/Loss Record with percentages
| Year | Win/Loss | % Games Won |
| --- | --- | --- |
| 2019 | 32 W – 49 L | 39.5% |
| 2018 | 33 W – 48 L | 40.7% |
| 2017 | 34 W – 47 L | 42% |
| 2016 | 42 W – 39 L | 51.9% |
| 2015 | 40 W – 41 L | 49.4% |
Blue Jays Win Totals Pick
| Team | Bet Type | Odds at Caesars Sportsbook |
| --- | --- | --- |
| Toronto Blue Jays | Season Win Total | 28 ½ @ -110 |
Looking at this number of 28 ½, which is the better way to play on here Over or Under? I am comfortable with recent percentages that lean in that direction. They will have to win north of 47% of their games to go over the total. This season will be a road season for the reasons I mentioned previously. Let's not forget that they are in a tough division where they will play the majority of these games, tuff sledding here boys.
I would definitely play UNDER 28 ½.
See You on the Field,
The Big Ragoo