College Basketball Betting: Three Mid-Major Teams To Follow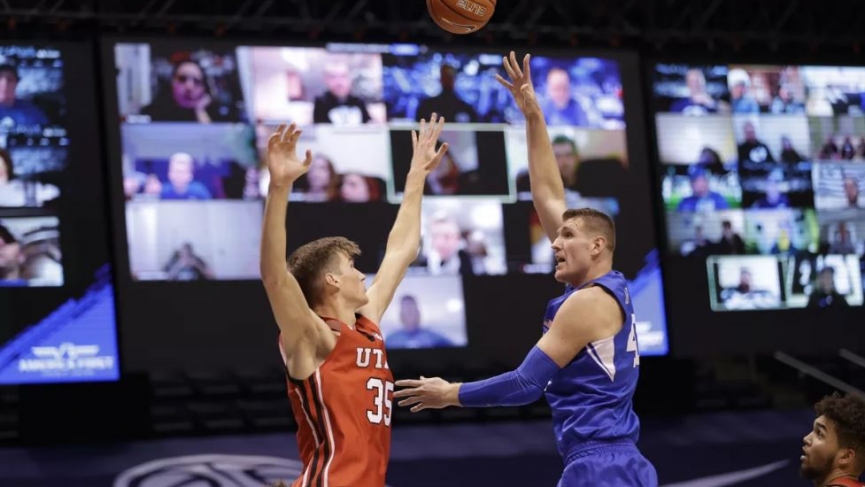 NCAA Basketball Picks – Three Mid-Major Teams To Follow: There's nothing wrong with watching the big boys like Duke, Kansas, Kentucky and Michigan State play hoops. But college basketball bettors need to venture outside of the Power 6, where the lines aren't necessarily softer but can often offer up tasty wagers to exploit.
Three of last year's final top 10 in both polls resided outside the Power 6 Conferences (ACC, Big 12, Big East, Big Ten, Pac-12 & SEC). That includes Gonzaga, and the Bulldogs should be back among the elite this time. Here are three more mid-majors to keep an eye on in 2020-21.
---
Spiders Crawl All the Way to Sweet 16
2019/20 Season
ats margin
ats as fav
ats as dog
Richmond
+4
15-9
3-4
2020/21 Season
ats margin
ats as fav
ats as dog
Richmond
+2.8
3-2
1-1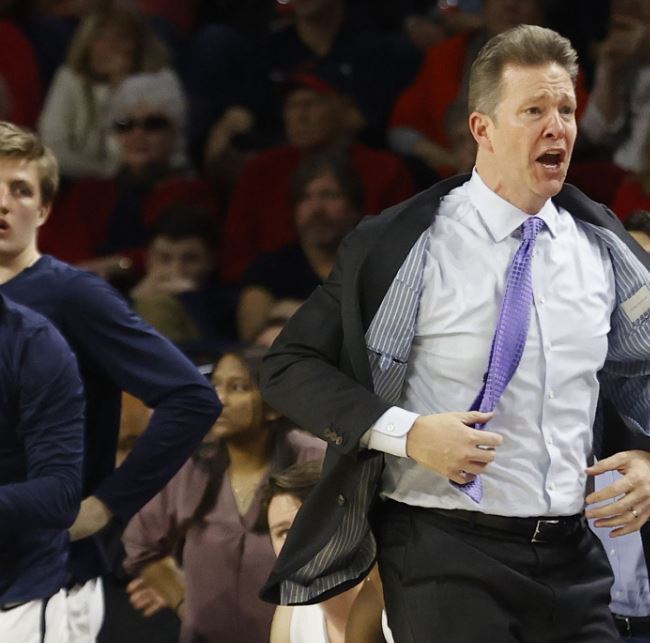 You want to talk about a three-headed monster, the Atlantic-10 Conference fits the bill. Last year it was Dayton, led by Player of the Year Obi Toppin. The Flyers are once again among the A-10 favorites on a +330 price. The Saint Louis Billikens carry the heaviest chalk at FanDuel at +220. Between them is my pick to emerge as the league's top squad, the Richmond Spiders (+260).
There are two primary reasons why the Spiders get my nod over the Billikens and Flyers: Experience and an underrated coach in Chris Mooney. Richmond was picked to finished sixth or seventh in the A-10 last season, but Mooney squeezed enough out of his team for a 2nd-place finish and 14-4 conference record that was only overshadowed by Dayton's strong group.
Mooney has his top 7 scorers from last year back, led by a trio in the backcourt. What makes Blake Francis, Jacob Gilyard and Nick Sherod such a strong threesome is how well they complement each other – Francis the jack of all trades, Sherod the long-range bomber and Gilyard the defensive whiz out on the point. Grant Golden plugs the middle and is an excellent passer, while Nathan Cayo plays very well at small forward.
Tyler Burton and Andre Gustavson have the task of backing that quintet up – again – plus there's transfer Connor Crabtree and true frosh Isaiah Wilson. The two early tests are on the road at Kentucky (Nov. 29) and West Virginia (Dec. 13).
---
Don't Sleep on the Aztecs
2019/20 Season
ats margin
ats as fav
ats as dog
San Diego St
+3.5
17-12
2-0
2020/21 Season
ats margin
ats as fav
ats as dog
San Diego St
+3.7
1-2
2-0
Steve Fisher laid the foundation for success at San Diego State, and Brian Dutcher brought things to a peak a year ago when the Aztecs won their first 26 games and finished 30-2. That group lost its top three players, but the college basketball odds show the Aztecs will repeat as the team to beat in the Mountain West on the top chalk line (+150).
Replacing Malachi Flynn, Yanni Wetzell and KJ Feagin won't be easy. Dutcher has a great tandem down low to build around in Matt Mitchell and Nathan Mensah, plus senior guard Jordan Schakel. Helping ease the pain of not having Flynn is Terrell Gomez, a grad transfer from Cal-Northridge, and adding bulk down low is another grad transfer from Maryland, Joshua Tomiac.
It all starts with defense at San Diego State, and this should be a group that fits well with Dutcher's design. It all starts with a battle at Westwood against UCLA, and a match with Arizona State is followed by back-to-back matchups with BYU and Saint Mary's of the West Coast Conference. The MWC is going to employ a home-&-home, consecutive games set for conference play, and the Jan. 14/16 dates with Utah State should be circled on your calendar.
---
BYU Again Top Threat to Zags in WCC
2019/20 Season
ats margin
ats as fav
ats as dog
BYU
-2.9
13-10
4-2
2020/21 Season
ats margin
ats as fav
ats as dog
BYU
+1.4
4-2
1-1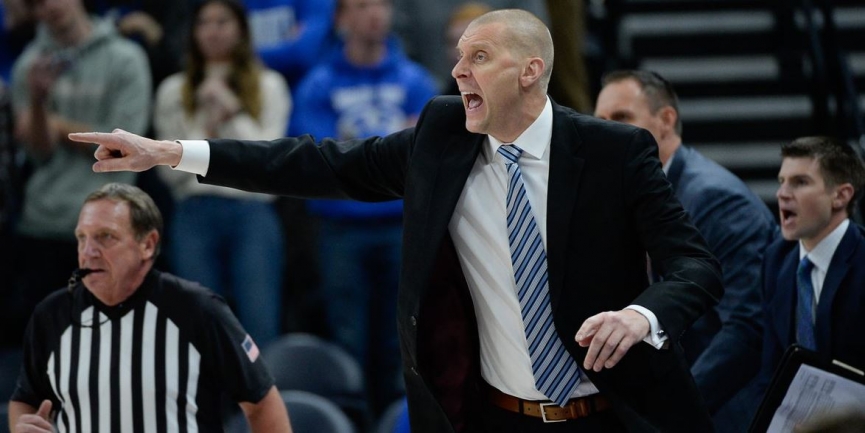 Kudos to Mark Pope for a fine debut season at Brigham Young last season, the former Utah Valley coach taking over for Dave Rose and leading the Cougars 24-8 overall record, going 13-3 in the West Coast Conference. Brigham Young was ranked No. 18 in the final AP poll, and appeared headed for a 6-seed before the NCAA Tournament was canceled.
Pope's cagers won't sneak up on anyone this time…or will they? The Cougars lost their top 3 scorers, and five of the top 7, and Pope didn't exactly land an eye-popping recruiting class for the mediots to swoon over. Subtracting Yoeli Childs, Jake Toolson and TJ Haws means BYU is having to replace nearly two-thirds of the scoring just in those three slots.
When Pope left Utah Valley for BYU, he arrived with a few of his former players, including the frontcourt tandem of Harward and Wyatt Lowell who will be eligible this year. Along with Kolby Lee and Matt Haarms, a 7-3 transfer from Purdue, it makes for a strong group down low. Guard Brandon Averette also followed Pope to Provo, and will team with Alex Barcello and Connor Harding in the backcourt.
A neutral-site matchup with USC along with road games at Utah State and San Diego State are the key matchups before WCC play, and should offer bettors some value on college basketball odds boards.