College Basketball Betting: Three Power 6 Teams To Follow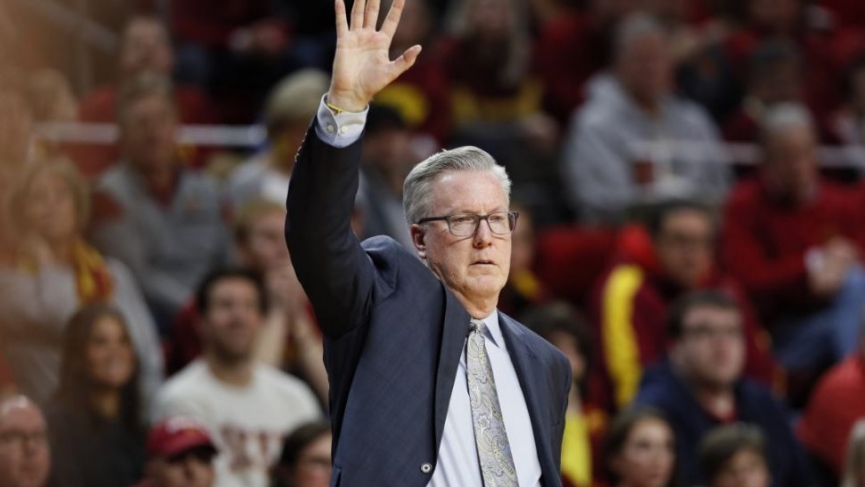 NCAA Basketball Picks – Three Power 6 Teams To Follow: Having seen the trials and tribulations college football has endured, the only certainty for the upcoming basketball season is there are going to be scheduling issues. Just getting to some semblance of March Madness is going to be a minor miracle.
If we do get to the Big Dance next spring, the consensus picks to fill out the Final Four are Baylor, Gonzaga, Villanova, and Virginia. That list will be as fluid as the schedule for the next few months, and here are three teams that could eventually replace one of those four.
Garza Leads Experienced Hawkeyes to Final Four
Iowa hawkeyes
ats margin
ats as fav
ats as dog
2019/20 Season
+1.6
12-4-2
7-5-1
2020/21 Season
+9.6
3-1
0-0
Iowa has started the year 5-1 ATS, picking up the cover in their most recent game against North Carolina as -4 point favorites. With the ATS victory, Hawkeyes head coach Fran McCaffery has gone 96-78-4 ATS as the betting favorite since taking the reigns as coach 10 years ago.
Iowa has three big games prior to Big Ten play to state its case. The Hawkeyes host North Carolina in the Big Ten/ACC Challenge on Dec. 8th, and remain at home three days later to take on Iowa State in the Cy-Hawk Series. Just before heading into the conference slate, Iowa heads to Sioux Falls to go up against the Gonzaga Bulldogs.
Pre-Season Outlook: Iowa begins the season ranked No. 5/6 in the two conventional polls, and FanDuel has the Hawkeyes as the favorite to win the Big Ten on a +240 price. Setting the stage for Fran McCaffrey's crew to make a potential run to the NCAA Championship was Luke Garza's decision to return.
Garza was the runner-up to Dayton's Obi Toppin for 2020 Player of the Year honors, and the 6-11 senior is joined by the other four starters that finished 20-11 and was likely headed for a 5-6 seed in the tournament. Joe Wieskamp and CJ Frederick bring back double-digit scoring, plus Joe Toussaint and Connor McCaffrey make for a deep backcourt.
And that's not all. Jordan Bohannon is back, and keeping the 5th-year senior healthy will be crucial. Iowa has to shoot well from outside to take some heat off Garza, and the perimeter defense could use improvement. Jack Nunge and McCaffrey's other son, Patrick, will add some depth to the frontcourt.
Coach Cal's Kids at Kentucky Will Prevail in SEC
Kentucky Wildcats
ats margin
ats as fav
ats as dog
2019/20 Season
+1.1
12-12
5-2
2020/21 Season
-7.6
1-3
1-0
In direct contrast to Iowa with all five starters coming back, the Kentucky Wildcats lost their top 6 scorers from last season, five of them with eligibility left. That's nothing new for John Calipari, who has proven time and again he can reload a roster with freshmen capable of making a deep run in March Madness.
Just how well Calipari is expected to overcome a roster drain can be found on college basketball futures boards. Ranked No. 10 in the AP and ninth by the coaches, the Wildcats are going off around 12/1 to cut down the final nets next March, what would be their ninth championship. They are also carrying top chalk in the SEC as a +120 choice.
Immanuel Quickley led the half-dozen players who departed with a 16.1 scoring average, and all six were either recently drafted into the NBA or signed post-draft deals. Keion Brooks Jr and Brennan Canada are the only players returning who saw any court time last season, and a lot will be expected from Brooks. Freshmen won't have to fill the rest of the spots thanks to three key transfers Calipari coaxed to Lexington: Olivier Sarr, Davion Mintz and Jacob Toppin.
Brandon Boston Jr. and Terrence Clarke are the two 5-star studs, and Devin Askew will eventually take over point duties. The young Wildcats have a tough 5-game stretch before SEC action, hosting Richmond, meeting Kansas in Indianapolis, traveling to Georgia Tech, back home to host Louisville in a Bluegrass State showdown, and going to Cleveland to meet UCLA.
No Way UNC is That Bad Again
North Carolina Tar-Heels
ats margin
ats as fav
ats as dog
2019/20 Season
-3.6
6-15
8-4
2020/21 Season
-2.2
2-1-1
0-2
Not making the NCAA Tournament would have been big enough news for North Carolina. That the Tar Heels played so poorly to not have received invites to the NIT or any of the other alphabet tournaments was jaw-dropping. You can bet Roy Williams and his guys are anxious to prove it was nothing more than a fluke.
Whether or not the Tar Heels can make a complete turnaround and go all the way to the Final Four, well, that might be asking too much. After all, North Carolina is running fourth in the ACC behind Virginia (+190), Duke (+250) and Florida State (+450) with a 7/1 return on the NCAA futures, and well back in the second tier of the wagers at 25/1 to win it all.
The strength is in the frontcourt where preseason ACC Player of the Year Garrison Brooks is joined by Armando Bacot. Freshman Caleb Love is expected to be out on the point, and the backcourt is where the Heels have the most question marks. The aforementioned game with Iowa is the biggest non-conference match, plus another Big Ten opponent in Ohio State. As bad as last year was, there's nowhere to go but up for UNC this time.
---
For all your NCAA Basketball Odds, head over to our College Basketball Odds page. Also, hit the link for all of our best daily College Basketball Picks throughout the season.