Stars vs Golden Knights Pick – Game 2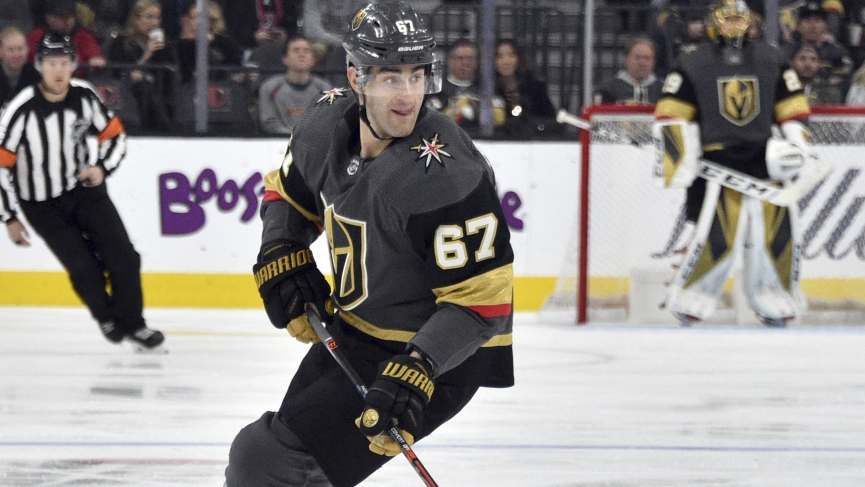 NHL Betting Preview: Dallas Stars vs. Vegas Golden Knights (Game 2)
Date: Tuesday, September 8, 2020 – 8:00 PM
Rain isn't the only drought taking place in Vegas this summer
The Vegas Golden Knights entered this Western Conference Final in an offensive drought and they exited Game 1 of this series still in that very same drought as they suffered a frustrating 1-0 shutout loss to the Dallas Stars in Game 1 on Sunday night. Vegas scored 15 goals in their three round-robin games, 15 goals in five games against the Chicago Blackhawks in the first round, and 15 goals in the span of the first four games of their second-round series against the Vancouver Canucks.
However, from Game 5 of the Vancouver series to Game 1 of this series against Dallas, Vegas has been held to just 4 goals in those 4 games combined not to mention that 2 of those 4 goals by Vegas were empty-net goals scored in their Game 7 victory against Vancouver. Not a single forward for the Golden Knights has scored a goal in their last four games if you toss out the empty net goals scored in Game 7.
Both of the Vegas goals since Game 5 against Vancouver came from defenseman Shea Theodore without a single goal scored by anyone else on the roster. It's a mystifying sudden offensive power outage for a Vegas team that has gone through the majority of the regular season plus the early portion of the restart having very little trouble finding the back of the net. The offensive doldrums have spilled over to their power play as well with Vegas now on a 1-for-14 slide with the man advantage in their last four games.
The Stars rediscover their stripes
Dallas spent their first two playoff series against Calgary and Colorado playing a very wide open, track meet, high scoring style of hockey. It resulted in Dallas going 7-1 to the Over in their last eight games prior to the start of this series against Vegas and the high scoring ways was a significant departure from the low scoring, tight-checking hockey the Stars played most of the regular season and in recent past seasons as well.
The Stars got back to playing what they called "Dallas Stars Hockey" in Game 1 which is that strong, airtight defensive game with the offense complementing what they do to prevent goals against rather than the other way around and it sounds like they are happy with winning games in that fashion and will look to continue to play a more defensive focused brand of hockey moving forward in this series choosing not to open the game up and trade rush chances with what is still a very depth laden and fast Vegas Golden Knights team in spite of their recent offensive struggles.
The Golden Knights need another type of "Stars" to step up
If Vegas is going to finally get back on track offensively, it has to be their top players leading the way. Mark Stone hasn't scored in five straight games. Reilly Smith is on a seven-game goal-scoring drought. William Karlsson has just one goal in his last ten games and Jonathan Marchessault has just one point in his last seven games. That group of players has to elevate their game and work even harder to score goals when the puck isn't going in especially if Dallas is going to bring that very stingy, tight-checking defensive play to the table here in Game 2 which is what they won with in Game 1. 
Stars vs Golden Knights Pick
Vegas will get depth forward Ryan Reaves back in the lineup for this game after he served a one-game suspension for an illegal check to the head on Vancouver Canucks forward Tyler Motte in Game 7 last week. He doesn't bring a lot of offense but Vegas spoke about lacking energy in Game 1 and that is something Reaves often delivers to his hockey team being able to spark the team with a physical play or big hit which he is effective in doing when he keeps it clean and between the whistles. Vegas will also have Robin Lehner back as their starting goalie after giving him a night of rest in Game 1 and to avoid him starting three games in four nights.
I expect a solid response from Vegas in Game 2 and for them to finally do enough in terms of scoring goals to help them to a Game 2 win to tie the series. It's worth noting Vegas had matched up well with Dallas going 7-2 against the Stars in 9 games before the start of this series. I am betting Vegas but to add some value instead of laying the moderate -165 price on the moneyline, I'm going to bet the Golden Knights to win in regulation at -105 at PointsBet Sportsbook.