Stars vs Avalanche Pick – Game 1 NHL Playoffs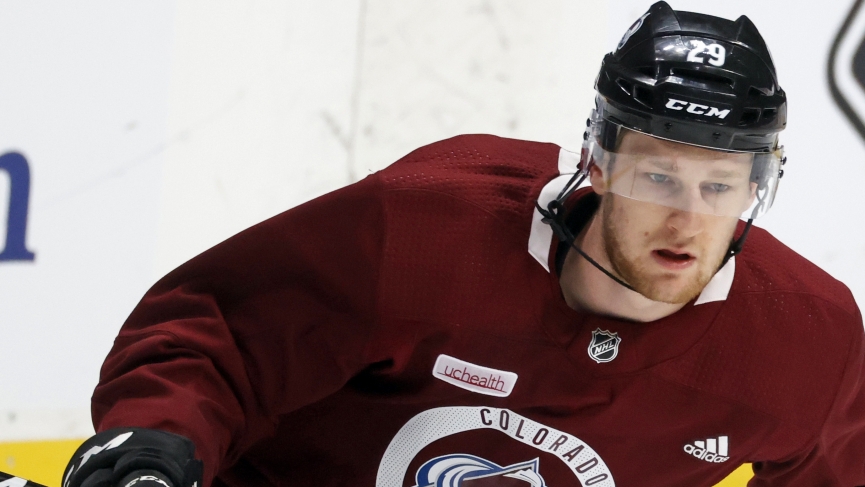 NHL Playoff Series: Dallas Stars vs. Colorado Avalanche (Game 1)
Date/Time: Sat, August 22, 2020 – 
Odds: +1.5/-1/5 | Moneyline +145/-170 | Total 5.5
Dallas will need some "Big D" in this series
Stars vs Avalanche pick for game 1 of this NHL playoff series. The Dallas Stars have been known as a defensive-minded, tight-checking hockey team for the majority of the last few seasons and they will need some "Big D" as in big defense in this series if they hope to advance past the depth laden, high powered, high octane attack of the Colorado Avalanche in this Western Conference Semifinal series.
Dallas defensively didn't play all that great at times against Calgary allowing too many shots, chances, and ultimate goals. They also took a lot of penalties which proved to be a problem as well and a problem that can only get worse for them against a very dangerous offensive team like the Avalanche if the Stars end up taking one too many trips to the penalty box in this series. 
It truly was an "Avalanche" for Colorado in their last two games
Colorado spent much of the early part of their first-round series victory against Arizona frustrated that they were held down by a very stingy Coyotes defense and their goaltender Darcy Kuemper who was a one-man show for extended stretches of that series in net and the only reason that Arizona won the only game they did in the series which was back in Game 3 on a near 50 save effort by Kuemper to steal a victory from the Avalanche.
Colorado stuck with it though kept pushing the issue and attacking and was eventually rewarded with back-to-back 7 goal explosions in their Game 4 and Game 5 victories to close out that series over the Coyotes. They got immense contributions of scoring up and down their lineup and each of the last three games of that series against Arizona went over the total as a result. Colorado has the offensive depth on all four lines that Calgary doesn't and that is likely to provide a major wake-up call to Dallas as they attempt to keep a very prolific scoring team like Colorado in check during the course of this series.
Flyers vs. Canadiens Pick
The Dallas Stars got past the Calgary Flames in six games wrapping up that series with a decisive 7-3 blowout win to close out the series. Dallas offensively came to life in that series scoring 5+ goals in three of the six games. The Stars may be lulled into a false sense of security here in Game 1 against Colorado that their offense can go toe-to-toe, up and down the ice and trade chances with the potent Colorado Avalanche here in Game 1 of this series tonight.
Dallas played a much more aggressive style offensively against Calgary. The Stars really pushed the attack more than they have in the past. With all the success it brought them against Calgary, I could see them at least for tonight's game not deviating much from that style of play.
On the flip side, Colorado finally broke through Arizona's stingy and tight-checking defensive play in the final two games of that series as the floodgates opened with the Avs piling up 14 goals in the last two games of that series. The depth on this team is amazing. We know about Nathan MacKinnon, Gabriel Landeskog, Mikko Rantanen but down the lineup players like Nazem Kadri (who has been incredible in these playoffs), Andre Burakovsky, Joonas Donskoi, Tyson Jost, J.T.
Compher, and others have also helped out and gotten in on the offensive production. Dallas was not as sturdy and sharp defensively against Calgary as they normally are even though they prevailed in the series. The Stars allowed far too many high-quality chances and the Flames scored 3+ goals in four of the six games in that series. Dallas also comes in with very little downtime following that series-clinching win against Calgary late Thursday night so their defense could be prone to lapses against this very high powered Colorado attack.
It's worth noting that in each of the last two regular seasons that Dallas has been thought of as a low scoring and heavy trending Under team which has been true of their play but in the playoffs dating back to the start of last year's playoffs, the Stars are actually on a profitable 8-6 to the Over streak in the postseason (excluding pushes). I like Over 5.5 at a solid +110 price tag here in Game 1 and think we have a good chance of having a higher scoring start to this series tonight.