NY Islanders vs Tampa Bay Lightning Pick Game 2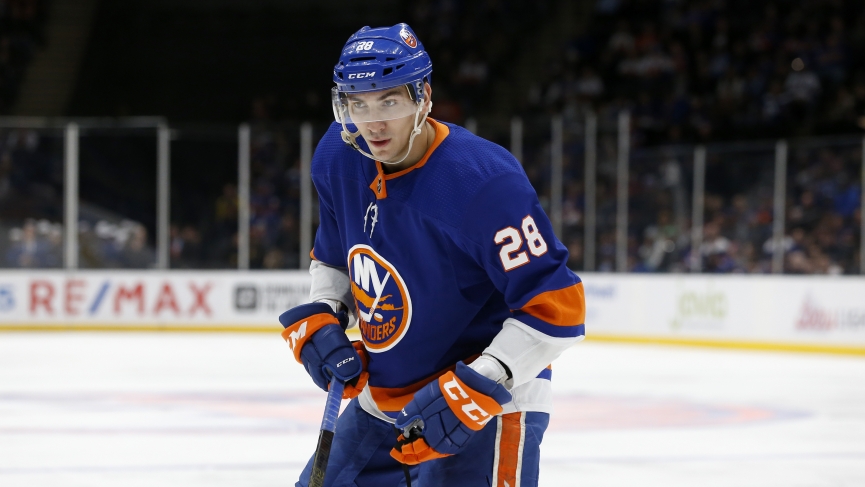 Stanley Cup Playoff Series: New York Islanders vs. Tampa Bay Lightning (Game 2)
Date/Time: Wed, September 9, 2020 – 8:00 PM ET
Odds: Islanders +1.5/-195 Lightning -1.5/+165
Lightning Storm On The Island
As we take a look at my NY Islanders vs Tampa Bay Lightning Pick, the New York Islanders were rudely welcomed into the Eastern Conference Final by the Tampa Bay Lightning in Game 1 as the Lightning struck early and often en route to an 8-2 blowout victory. It was ugly all the way around for the Islanders. They were as bad defensively and in goal as they've been in the playoffs and when you play that way against a team as lethal offensively as Tampa Bay, chances are you will pay a price. They did.
Brayden Point and Nikita Kucherov both had marvelous and dominating five-point performances in the Game 1 win while defenseman Victor Hedman had a goal and two assists. Tampa Bay matched a franchise record in goals in a single playoff game with the 8 goals they scored in Game 1.
However, the Lightning believe it or not still believe there are things they can improve upon heading into Game 2 as stated by head coach Jon Cooper: "We gave up some chances, and our goaltender made some saves, pucks happened to go in for us that may not go in otherwise. We were doing some good things, but we gave up some chances where we weren't happy in the locker room the way things were going. So, we look at this solely as a Game 1 win, whether you win the game in overtime or you win the way we did, it's just one game. Now we're on even terms. There's no travel. Everybody gets the same rest. They get to recover. We get to recover a little bit and it becomes a series."
Digging In With The D
For the New York Islanders, the key to success in this series and turning things around from that disastrous Game 1 result will be getting back to what makes them good and that is playing solid, structured defense in all three zones but especially in their own zone. They weren't taking away the time and space of Tampa Bay's best players in the offensive zone which is normally a staple of New York Islanders hockey when they are on top of their game.
Those sentiments were echoed by head coach Barry Trotz after Game 1: "We were watching rather than participating. You can't do that against Tampa. You've got to be hard on them. You've got to take away their space. You've got to take away their numbers and limit their chances. They're going to get chances. They're a good hockey team. They've got some very dynamic people as you saw. … We've just got to get to our game."
The Islanders had gone 8 straight games without allowing a power-play goal prior to Game 1 of this Eastern Conference Final and things changed in a hurry with the Lightning cashing in on 3 of their 6 power-play opportunities in the 8-2 victory. The 5-on-5 defense wasn't much better with the NY Islanders yielding 5 goals at even strength as well. A growing problem for the NY Islanders is also their goaltending.
We have seen both Semyon Varlamov and Thomas Greiss get pulled in recent playoff games for New York and both of their goalies seem to be struggling just a bit more of late and that is having a negative impact on the team's overall defensive game. Barry Trotz will now have a tough decision to make for Game 2 as to who he goes within between the pipes for the NY Islanders with both Varlamov and Greiss showing some vulnerability as the Islanders have gotten deeper into the playoffs.
NY Islanders vs Tampa Bay Lightning Game 2
I expect a mammoth performance from the New York Islanders following their worst loss of the playoffs by far in Game 1. New York has shown that bounce back the ability for the most part here in the playoffs going 4-1 in their previous 5 games following a playoff loss. The question is whether or not a better effort and performance will be good enough to beat a Tampa Bay Lightning team that is 9-2 in the playoffs and has now outscored their opponents 25-9 in their last five playoff games.
The NY Islanders are also on a 4-13 slide in the last 17 head-to-head meetings against Tampa Bay. I don't want to back the Isles for the entire game but I will bet them in the 1st Period expecting them to be locked in and focused early in the game. I'm also betting Under 1.5 goals at -120 in the 1st Period looking for both teams especially the NY Islanders to be much tighter defensively right from the opening faceoff in Game 2.