Dallas Stars vs Colorado Avalanche Pick Game 2 August 24, 2020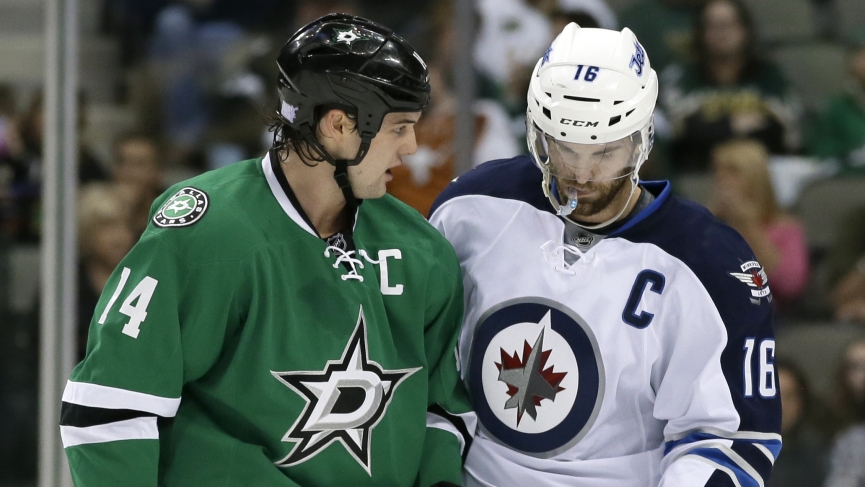 NHL Playoffs Series: Dallas Stars vs. Colorado Avalanche (Game 2)
Date: Monday, August 24, 2020 – 9
Odds: +1.5/-1.5 | Moneyline -210/+175 | Total 5.5
Today's NHL action is our Dallas Stars vs Colorado Avalanche pick. The Stars rode the momentum of a six-game series victory against the Calgary Flames in the first round and a 7-3 outburst against the Flames to clinch that series and showed off their suddenly surging offense against the Colorado Avalanche in Game 1 on Saturday night.
These Stars are shining
Dallas got the early lead and never looked back in a 5-3 win. Dallas has scored a whopping 27 goals in their last seven games for a team that usually struggles to find the back of the net with any sort of consistency. The reason for the huge uptick in scoring for the Stars is simple. Their best players are playing like it at the moment. Tyler Seguin, Alexander Radulov, and Denis Gurianov among others have found their scoring touch and when they are producing, the Stars can beat anyone at any time because they defend at normally an above-average level. 
Can Colorado get back to producing another goal-scoring "Avalanche"?
I give lots of credit to Dallas for winning Game 1. They were certainly better on that night but Colorado had some things working against them on Saturday night in the loss. The Avalanche lost their #1 goaltender Philipp Grubauer to a left leg injury that he sustained early in the 2nd Period forcing Pavel Francouz to have to come in and replace him in Game 1.
Grubauer has already been ruled out of playing here in Game 2 on Monday night. Colorado also saw veteran defenseman Erik Johnson leave Game 1 with a right knee injury leaving his status in doubt for Game 2. If Johnson can't play, it would appear that Mark Barberio would be a prime candidate to take his spot and he's a very experienced depth defenseman.
Colorado didn't play well, their starting goaltender got injured during the game and they lost one of their defensemen to injury as well forcing them to play with only five defensemen for most of Game 1. I think Colorado will be much better here in Game 2 especially after head coach Jared Bednar was very harsh and stern toward his team for their poor performance after Game 1 on Saturday night as he was quoted as saying "half the team did not show up to play". 
Secondary help required
Colorado got two goals from Nathan MacKinnon and a goal from Gabriel Landeskog on Saturday but the rest of the Avs lineup was silent in particular the second line with Nazem Kadri, Andre Burakovsky and Joonas Donskoi which at times was the best line on the ice for the Avalanche in the first-round series victory against the Arizona Coyotes. It was very unexpected to see that second line go from as strong as they played in the Arizona series to having no impact in Game 1 against Dallas but I expect that trio to step up their game significantly. Those three players have combined for 26 points so far in the playoffs and I think they will be heard from tonight in Game 2.  I expect that line to be better in Game 2. 
Stars vs Avalanche pick
Colorado received a wake-up call in their 5-3 loss in Game 1 and their head coach reprimanded them for not showing up for much of that game. I expect a strong response from a Colorado squad tonight that I still believe has the chance to come out of the Western Conference and be in the Stanley Cup Finals.
The absence of their #1 goaltender Philipp Grubauer certainly stings but it's worth noting that Pavel Francouz is no slouch even though he is the backup on this team. He was 21-11 during the regular season with a 2.41 GAA and .923 save percentage. Colorado didn't test Dallas goalie Anton Khudobin as much as they needed to and I think they will make a stronger effort to get more pucks at the net in this game.
Colorado has been good at bouncing back off a playoff loss going a perfect 5-0 in games after a playoff loss since the start of last year's playoffs with mostly this same core group of players. That's a track record worth riding here in what should be a much better performance from the Avalanche who has yet to lose two games in a row since the NHL season resumed earlier this month. I like Colorado to even the series.