Boston Bruins vs. Carolina Hurricanes Pick – August 17, 2020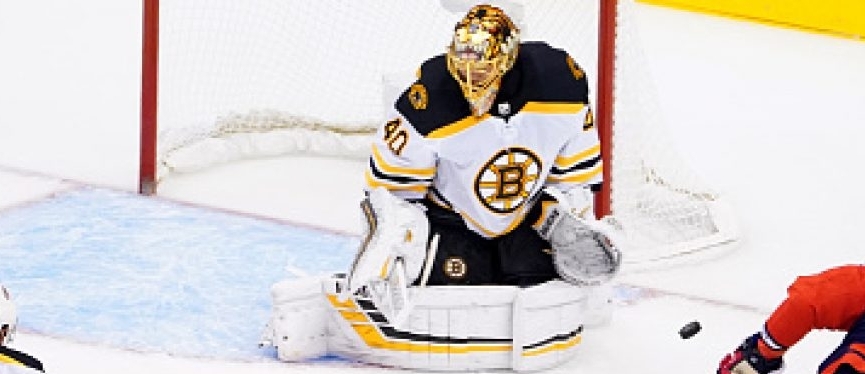 NHL Playoff Series: Boston Bruins vs. Carolina Hurricanes Game 4
Date: Monday, August 17, 2020, 8 pm EST
Odds: -120/+100 Totals 5.5
This is my Boston Bruins vs. Carolina Hurricanes pick for game 4 of the series. The Boston Bruins had a chaotic Saturday morning prior to Game 3 learning that #1 goaltender Tuukka Rask was opting out of the rest of the season and returning home to be with his family. Rask made cryptic comments after Game 2 of this series talking about the atmosphere and situation of the bubble in Toronto lacking playoff intensity.
I think it points out that Rask didn't really have his heart completely into this and wasn't fully invested in trying to help the Boston Bruins win a Stanley Cup in this unique rebooted NHL season. It was a good decision for him and for the team. The Bruins now can focus on the task at hand with the players present along with the veteran goalie who now assumes the starting goalie position Jaroslav Halak. Halak was very sharp in his first playoff start for the Bruins assuming his new role stopping 29 shots in the 3-1 victory for Boston in Game 3.
Carolina suffered a Hurricane sized injury
Carolina lost more than the game in Game 3 of this series. They also suffered a devastating injury as top-line forward Andrei Svechnikov who has racked up seven points in six games for the Hurricanes in the playoffs is out indefinitely after a leg injury he incurred in Game 3. Carolina head coach Rod Brind'Amour intimated that Svechnikov likely wouldn't return before the end of this series.
It's a significant blow for this team as he was part of a fantastic trio with Sebastian Aho and Teuvo Teravainen on that first line for the Canes. However, there is still a solid amount of forward depth for Carolina and it will be up to Nino Niederreiter, Vincent Trocheck, and others to shoulder more of the offensive load in Svechnikov's absence. While there is bad news on the injury front for Carolina, there may be some good news on that front for Boston heading into Game 4 as it's looking like they will get David Pastrnak back in the lineup after he missed the last two games with an injury and his return will reunite arguably the best top line in the NHL with Pastrnak, Patrice Bergeron and Brad Marchand.
Bruins getting secondary support
David Krejci has stepped up his game centering the second line for the Bruins as he is riding a four-game point streak entering Game 4 with 2 goals and 4 assists during that span. With so much attention defensively being paid to the Boston top line, it's a huge boost for the Bruins to be getting Krejci's line chipping in and adding to the offense. That is significant for Boston because far too often they rely on their top line to do the bulk of the scoring and don't always get enough offensive contributions from other sources.
Boston Bruins vs. Carolina Hurricanes Pick
Carolina isn't going to be a popular bet here in the betting markets. Most public bettors like to bet what they just saw and what they saw in Game 3 was Boston winning and Carolina losing arguably their best player to injury. Some bettors might count Carolina out here but I am not going to do that.
We often see teams step up and collectively play a great game in the first game after a key player gets injured. This happens a lot in not only the NHL but the NBA as well. I expect Carolina to be much better here in Game 4 looking to avoid a 3-1 series hole. They have been a good team most of the season after a subpar game and they already bounced back off their one and an only previous playoff loss in Game 2 of this series defeating Boston 3-2 after losing Game 1.
I would expect James Reimer (2-0 as a starting goalie here in the playoffs) the winning goalie of that Game 2 victory for Carolina to be back in the net for them tonight especially since the two losses for the Hurricanes against the Bruins in this series came with Petr Mrazek in goal. The fact that Carolina now gets a second look at Halak in net should give them a chance to make some adjustments and seek out how to exploit his tendencies in goal. I don't believe this series is over just yet and I expect the storm surge to unleash havoc on the Bruins on Monday night in what still has the makings of a very competitive, back and forth series just like how the series has started so far.