NFL Week 14 Parlay Picks and Teaser Best Bets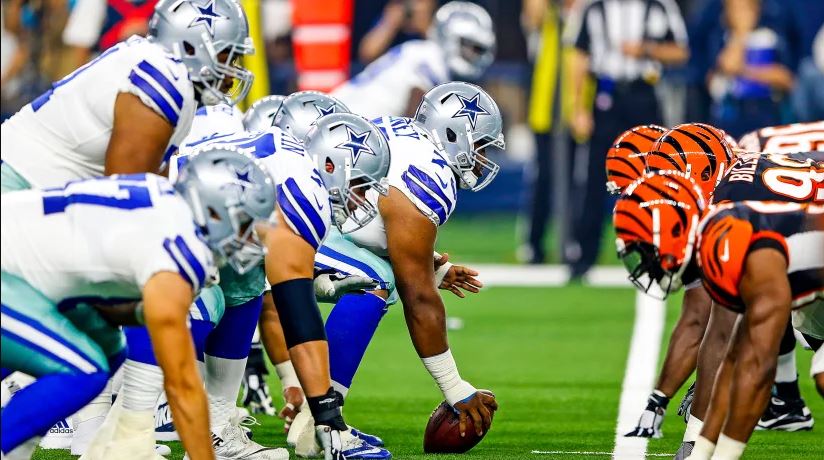 NFL Parlay Picks and Teasers – Week 14: Only four weeks remain in the 2020/21 NFL regular season. Once again we've carefully looked at every contest on the board on Sunday in Week 14, while also cross-referencing each game with some of the strongest season trends that pertain to these two types of popular wagers.
NFL Betting Trends
The Numbers Don't Lie: As mentioned above, we have been carefully tracking several strong trends when it comes to both money-line parlays and six-point teasers.
6-POINT TEASERS: Road dogs are hitting at a 76% rate (93-27-2), while the adjusted line on "overs" are hitting at a 72% rate (139-52-2).
MONEY-LINE PARLAYS: Favorites have hit at a 66% rate (126-65-1), while road favorites have hit at a 68% rate (49-22)
---
NFL Week 14 Teaser Best Bet:
| | | |
| --- | --- | --- |
| Week 14 Games | Tease | Teaser Odds |
| Buccaneers vs Vikings | Vikings +13 | -225 |
| Washington vs Niners | Washington +9 | -275 |
| Total Teaser: | Vikings +13, Washington +9 | -105 |
Teaser Odds via Bet365
How To Bet Teasers
There are a few basics as far as betting teasers are concerned. It's best not to cross over zero with these selections but instead cross over three "key numbers" (3, 4, 6, 7, 10, and 14 are the key teaser numbers.) Why are these considered key numbers? That's because those are the five most common margins of victory in Football. Another important thing to consider when making a teaser is assessing whether or not your ticket's opposing sides will run up the score in the second half if they do have a lead. So, with these rules in mind, let's quickly break down our two "play on" sides.
Minnesota Vikings from +7 to +13 (at Tampa Bay): Two teams moving in opposite directions collide in Tampa on Sunday afternoon. Minnesota has won two straight, while the Buccaneers have dropped two in a row. Minnesota's offense is humming along and while the Bucs do have a strong run defense, the run game of the Vikings behind Dalvin Cook has opened things up for quarterback Kirk Cousins. Cook has 1,250 rushing yards and 13 touchdowns, while Cousins has 3,073 passing yards, 26 touchdowns, and 12 interceptions.
The Bucs come in off back-to-back losses to the Rams and the Chiefs. Chemistry seems to be the main issue in Tampa this year, as the Buccaneers are loaded with talent as well. Tampa though is just 3-9-2 against-the-spread in its last 14 at home, while Minnesota is a perfect 4-0 against-the-spread in its last four on the road. Add 6-points to the Vikes spread in the first part of our Week 14 two-team teaser.
Washington Football from +3 to +9 (vs San Francisco): Two teams hungry for a victory go head-to-head in Arizona (neutral site) on Sunday afternoon. Momentum is a very real, almost tangible factor in sports, and after three straight victories, we expect this surging Washington Football team to continue its momentum here in this favorable matchup. Most recently Alex Smith and Washington came from behind to knock off Pittsburgh, handing the Steelers their first loss of the season. Smith had 296 passing yards and a touchdown.
The 49ers lost three in a row and then got a crucial 23-20 win over the Rams, before then returning to mediocrity in last week's 34-24 setback to the Bills. San Francisco backup quarterback Nick Mullens has three touchdowns and two interceptions, but note that San Francisco is interestingly 0-4 against-the-spread in its last four when playing on a Sunday following a Monday Night contest. Washington on the other hand is 6-2 against-the-spread in its last eight following a straight-up victory. With an added six-point to its spread, we expect Washington to deliver the goods in the second leg of our teaser.
---
NFL Week 14 Parlay Picks:
| | | |
| --- | --- | --- |
| Week 14 Games | Pick | Odds |
| Cowboys vs Bengals | Cowboys | -160 |
| Colts vs Raiders | Colts | -150 |
| Total Parlay: | Cowboys, Colts | +170 |
Parlay Odds via Bet365
Remember, for our Week 14 parlay, we're throwing the spread options out the window, and instead, we're taking these two favorites on the moneyline.
Dallas Cowboys -160 at Cincinnati 1:00 EST: Dallas is 3-8, but the crazy thing is that it still has a shot at winning the NFC East because the rest of the division is an absolute train-wreck as well. The Cowboys have had to deal with several on and off-field issues this season, including losing star quarterback Dak Prescott to injury in the early going. But as mentioned, despite all of that the Cowboys still have a legitimate shot at making the playoffs if they can just start winning some games.
Here's the perfect opponent to get untracked against, as the 2-9-1 Bengals on life support now after losing their starting quarterback Joe Burrow a couple of weeks ago. Dallas comes in off a 34-17 loss to Baltimore while Cincinnati fell 19-7 to Miami. We don't love either team, but we trust Andy Dalton and this talented Cowboys offense over Brandon Allen and this patchwork Bengals unit. We're banking on the Cowboys doing enough to earn a straight-up victory on the road in this favorable matchup.
Indianapolis Colts -150 at Las Vegas 4:05 EST: Two playoff-hopeful teams collide in Las Vegas on Sunday, but for a number of different reasons, we think this one favors the visiting side. The Colts have won five of their last seven games. Quarterback Philip Rivers has 18 touchdowns and nine interceptions. Rivers is complemented by a decent run game, but the strength of Indianapolis continues to be on the defensive side where it concedes just 22.8 PPG. Las Vegas on the other hand is allowing 28.9 PPG.
Derek Carr has 22 touchdowns and five interceptions, but inconsistencies on the defensive side of the ball have been a reoccurring theme for Las Vegas this season. While this is a money-line wager, it's still significant to note that the Colts are 4-1 against-the-spread in their last five on the road. Lay the reasonable mid-sized price and expect the Colts to get the job done in the second part of our Week 14 money-line parlay.
---