Baltimore Ravens vs New England Patriots Odds: NFL Week 10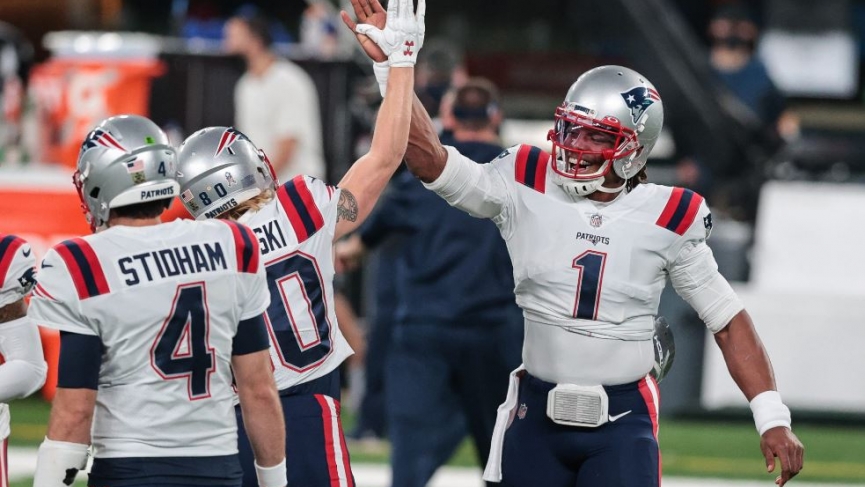 Baltimore Ravens vs New England Patriots Odds – NFL Week 10: Bill Belichick and the New England Patriots come into Sunday night's game against the Baltimore Ravens riding a 7-1 ATS streak in their last 8 games as the home underdog. While John Harbaugh and the Ravens are 7-2 ATS in their last 9 road games. Something has to give on NBC when the NFL prime time lights hit Gillette Stadium for this AFC clash.
Both Baltimore and New England have been run first football teams as they rank 1-2 in rushing attempts per game and in the top six in most rushing categories such as yards per rush attempt and first downs gained on the ground. Neither team has been particularly effective at stopping the run as they are both allowing 4.5 yards per rush attempt.
WEEK 10 MATCH-UP
Baltimore
New England
-6.5
+6.5
Total
Over 43.5 (-110)
Under 43.5 (-110)
Where/When
Gillette Stadium
Sun. Nov 15th, 8:20 PM ET
These two teams met last year, a game in which Baltimore blew out New England and accumulated 210 yards rushing in the process. It wouldn't be a surprise if a similar situation occurred Sunday night. Aside from last week against the Jets, the New England rush defense has been mediocre in recent weeks. In week six, Denver rushed for 135 yards when upsetting New England as a touchdown underdog. In weeks 7 and 8, San Francisco and Buffalo rushed for 197 and 190 yards, respectively, and both averaged over 5 yards a carry. Baltimore has a better rushing offense than all those teams.
Match-Up and Trends
Team
Team Record
Moneyline profit
ATS
O/U
Ravens
6-2
-$4
4-4
3-5
Patriots
3-5
-$416
3-5
4-4
In terms of passing the ball, Baltimore hoped that quarterback Lamar Jackson would take a step forward this season, throwing the football. Still, statistically, he has regressed in yards per game, yards per pass attempt, completion percentage, and his quarterback rating is significantly lower than last year.
New England quarterback Cam Newton has had two good games throwing the football, including last week against a terrible Jets defense where he completed 77% of his passes. His other good game was week two against a mediocre Seattle pass defense where he threw for nearly 400 yards. He should not be expected to have a strong game against the Baltimore pass defense as the Ravens are allowing just 5.8 yards per pass attempt, which ranks second in the NFL.
Measure of Expectation
Team
Avg. Margin
Avg. ATS Margin
moneyline fade
Ravens
+10.6
+3.3
-$277
Patriots
-3.5
-5.3
+$224
New England was run out by Baltimore last year, and it's possible the Ravens can run themselves to a big victory again this year. However, outside of the San Francisco game, New England has been competitive in all of their other losses and had a chance to beat Seattle, Denver, and Buffalo as they were driving late to take the lead in all of those games. In this point spread range, catching a touchdown, a competitive effort might be good enough to stay within the number; thus, New England would be my lean.
Totals wise, the game will be on the ground and likely played very quickly, but if neither team can stop the run, both teams will score plenty, making it a tough call. The type of game where I prefer 'Over' at 41 and 'under' at 44 should either number be available.
Keep it locked to Odds.com for all of your NFL betting needs for Week 10. The best current odds can be found at our NFL Odds Page. Stay tuned for plenty more NFL Week 10 Picks throughout the season.