Aaron Rodgers Locked in as Strong Favorite to Win 2020 MVP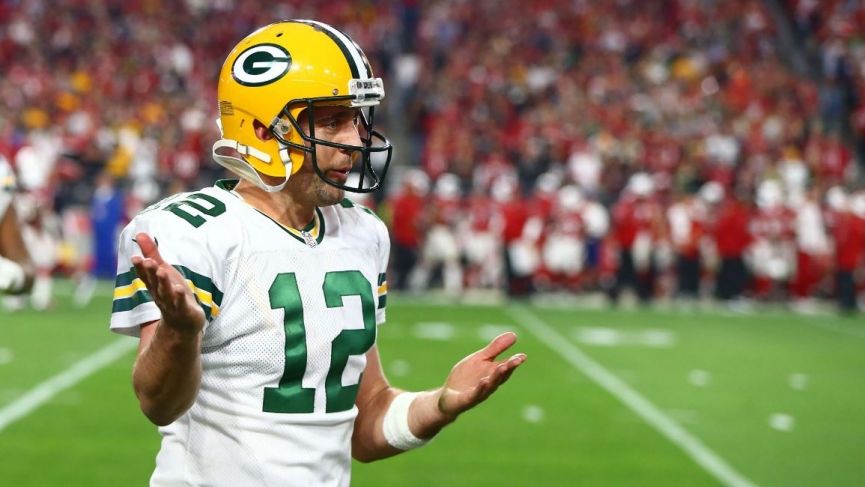 Aaron Rodgers MVP Odds have him locked in as the heavy betting favorite: It's starting to look like Aaron Rodgers will be able to demand more money for those hokey car insurance ads he appears in.
NFL Most Valuable Player Odds
| | | |
| --- | --- | --- |
| Aaron Rodgers -3000 | Josh Allen +1000  | Patrick Mahomes +1400 |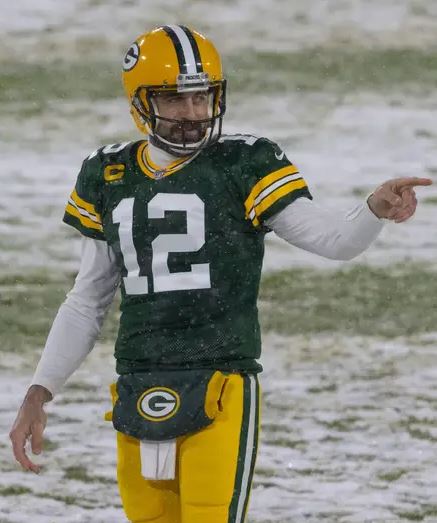 As play began on Sunday in Week 17, Rodgers was the heavy (-300) favorite to win his third MVP Award, and the Packers' sure-fire Hall of Famer ended play at a robust -3000 in many betting markets after Kansas City QB Patrick Mahomes took the day off to stay healthy for the upcoming playoffs. Mahomes ended the year at +1400.
Rodgers won the award in 2011 and again in 2014, and at age 37 he's clearly in the pole position to win a third time. Winning would tie him with Tom Brady, and while it would be a long haul to catch five-time winner Peyton Manning, who knows with the way he's throwing the ball these days.

This past Sunday Rodgers moved the playoff-bound Packers to 13-3 with a steady performance in Green Bay's 35-16 thrashing of the Bears. The win nailed down the NFC's best record and the coveted bye in the first round. Rodgers didn't have the be a gunslinger in the finale, throwing only 24 times (19 completions) for 240 yards. His 4 touchdowns swelled his season total to a career-high of 48, against only 5 interceptions. For comparison, the previous five MVP winners (Cam Newton, Matt Ryan, Tom Brady, Mahomes, and Lamar Jackson) averaged 38 TD passes and 9 interceptions.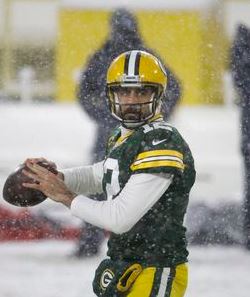 Rodgers finished the season with 4.299 yards – fifth-best in his career. This season he passed for more than 300 yards in a game just five times (his best was 364, in the opener against Minnesota), and hasn't had a game over 300 yards since before Thanksgiving. But even as his total yards have even fallen late in the season, his number of TD passes has increased. He's had four in each of the last two games. For good measure, he also set a career-high in completion percentage, at 70.7 percent.
Seattle's Russell Wilson surged out of the gate and was the early-season MVP after throwing for 14 TDs in the first three games and leading the Seahawks to five straight wins. But as Seattle struggled in November and early December, so did Wilson – and his chances melted away.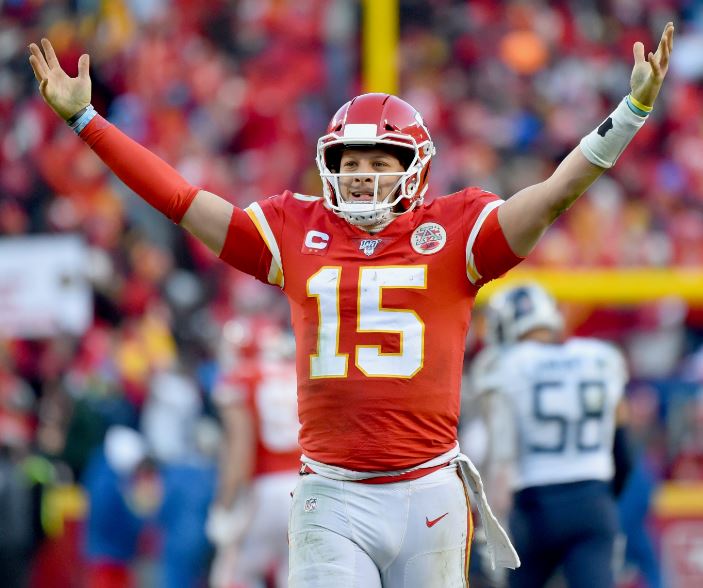 Patrick Mahomes, meanwhile, enjoyed several weeks as the MVP odds on favorite, as he tried to make a case for winning the award for the second time. But even as he threw for 393 yards in Week 14 against the Dolphins, he was picked off three times, hurting his chances. Sitting out the finale while Rodgers was doing his thing also could be a bit problematic when voters fill out their ballots.
Finally, don't be surprised to see Buffalo QB Josh Allen to sneak into the top two. Allen orchestrated the feel-good story of the season in leading the Bills to the AFC East title for the first time this century. With Allen under center Buffalo won its last six games and averaged 47 points over his final three, good enough to propel Allen past Mahomes in some markets.
---
FAQ: NFL MVP Odds
Who is the Favorite to Win the 2020 NFL MVP Award?
After 17 Week of the NFL Regular Season, Aaron Rodgers is a heavy -3000 favorite to win this year's NFL MVP award.