Portland Trail Blazers vs Dallas Mavericks Pick – August 11, 2020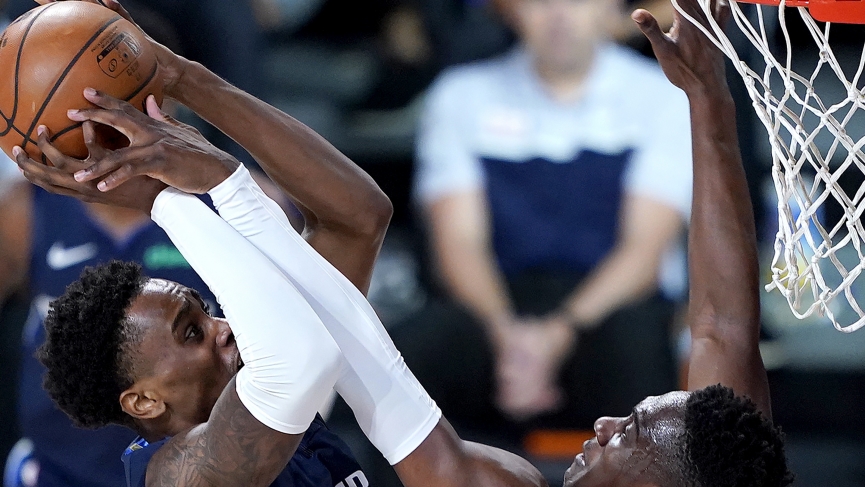 We are taking a look at Portland Trail Blazers vs Dallas Mavericks pick. This is a huge matchup tonight between two teams in two totally different positions. We have the 33-39 Portland Trail Blazers, who are just a half-game back from the 8th seed in the West facing the 43-30 Dallas Mavericks who are just 1 game behind Utah for the 6th seed in the West.
Portland fighting to stay alive and Mavericks are trying to shut the Clippers down
Portland is fighting to make the playoffs, while Dallas will be fighting to make the 6th seed instead of the 7th seed because they don't want to see the LA Clippers in the playoffs. The Clippers own the Dallas Mavericks so they want to avoid them at all costs and that's the main reason for this play. We have two teams that will be giving it their all and I'm getting the Dallas Mavericks plus points and I'm going to hammer it.
The Dallas Mavericks just had a great comeback yesterday against the Utah Jazz while both their key players were out resting (Porzingis and Doncic) and with that comeback, it set the Mavericks up to catch Utah and the 6th seed in the West.
The Clippers have owned Dallas beating them in all 3 of their last 3 matchups. So in order for Dallas to get the 6th seed, they will have to win tonight. The Mavericks need to win their final 2 games and they need Utah to lose to the Spurs Thursday night, but they can only focus on winning their final 2 games. When you have an MVP player like Luka Doncic, that is very possible.
Luka rested yesterday against Utah, but he put on a show on Saturday when he faced the #1 seed in the East Milwaukee Bucks. He scored 36 points and had 19 assists with 14 rebounds. That Bucks defense is way better than this Portland Trail Blazers who are ranked 26th in points against per game at 115.7 and are ranked 29th in 3 pointer percentage at 38.1%. Another player who rested yesterday against Utah was Kristaps Porzingis. He will be at 100% tonight and ready to score since he is well-rested. He is averaging 20.1 points per game. Not to mention Dallas also has Dorian and Kebler who can score as well.
Trail Blazers D won't stop the Mavs from scoring
The Portland Trail Blazers are fighting to make the playoffs as well, but they are no contest for the Mavericks. The last 3 times these two teams have faced each other, Dallas won 2 of those games, and the 3rd game they only lost by 2. The last time these two teams played, Dame scored 34 points. The game before that he scored 47 points. Well, Portland lost both of those games so Dallas knows Dame will score, but they just need to stop everyone else, and that's what they have done against Portland.
Portland just played a Ben and Embid-less 76ers team and Portland barely won that game and Dame had to score 51 points to pull out that victory. On the other side of the ball for Portland, we have their defense. The Portland defense is ranked 20th out of the 22 teams in the bubble. So it will be no problem for the Dallas Mavericks to score points. Portlands defense is giving up 118.3 points per 100 possessions and to me this is a no brainer. Dallas will score early and often.
We also have a team of underdogs who favor the Home teams ATS. 5-2 L/7 and 6-2 L/7 and 7-3 L/10 for all 3 refs when the line is 0-4.5 points and you take the home favorite. Kane, Marat, and Ben love their home teams and nothing changes tonight. Below are a couple of trends I like for this game.
Portland Trail Blazers vs Dallas Mavericks trends
Key TRENDS for this game:
Trail Blazers are 1-4 ATS in the last 5 meetings in Dallas.
Trail Blazers are 7-21 ATS in the last 28 meetings vs Dallas.
Mavericks are 5-0-1 ATS in their last 6 home games vs. a team with a road winning % of less than .400.
Trail Blazers are 7-17 ATS in their last 24 Tuesday games.
So for this game, RSP is going with the Dallas Mavericks +3 for his RAZOR SHARP ARTICLE PLAY OF THE DAY!