Philadelphia 76ers vs Portland Trail Blazers Pick August 9, 2020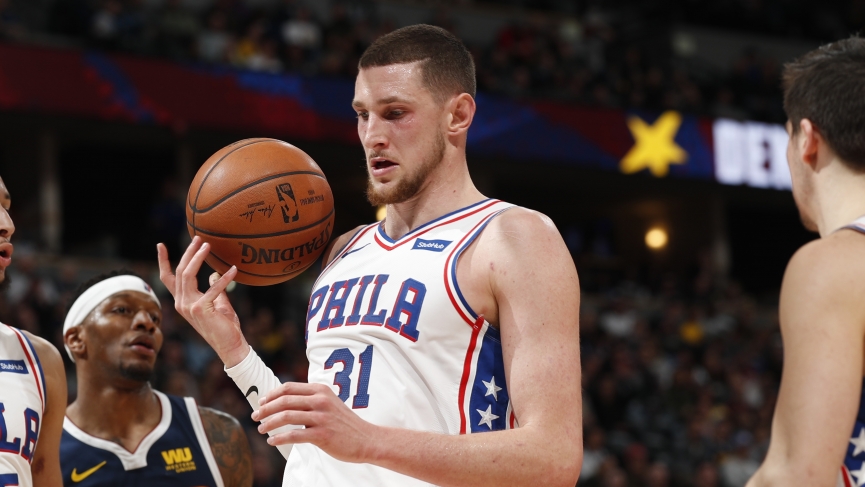 Lets breakdown my Philadelphia 76ers vs Portland Trail Blazers pick for their matchup later on this afternoon. Ben Simmons season is just about done for the Philadelphia 76ers leaving the team with question marks about their ability to perform at playoff time in even more peril. Simmons will need to undergo knee surgery and it is a big loss for the 76ers and their title aspirations for a squad that is already struggling with playing consistent basketball.
Big Ben Is Down For The Count
What makes the absence of Simmons even more impactful particularly for this game today as they face the Portland Trail Blazers is that Simmons is counted upon to defend the perimeter and the 3 point line for Philly. Now they'll have to play strong perimeter defense without Simmons in this game against a lethal Blazers backcourt and a squad that is extremely strong at lighting it up from beyond the arc. Portland is shooting a blistering 45.4% from the perimeter in their first five games here in Orlando and chances are they might be able to pick apart the 76ers from 3 point range in this game.
Blazer Melt
The Portland Trail Blazers have been rolling so far in Orlando since the restart began but Saturday wasn't their day as the Blazers couldn't hang on to win a game where they led most of it against the LA Clippers who played without Kawhi Leonard. Portland suffered a rare setback and only their second loss in Orlando with a disheartening 122-117 loss to the Clippers which puts the Trail Blazers a game and a half back of Memphis for the 8th seed in the West while they remain just a half-game ahead of San Antonio and Phoenix and one game ahead of New Orleans.
Damian Lillard shouldered much of the blame for losing that game as he missed two critical free throws in the final 30 seconds of the game and also a trey that could have tied the game in the final seconds. Portland will be in bounce-back mode today and even though this is their second game in as many days, the turnaround isn't all that awful for them as they go from a very early afternoon game on Saturday to an early evening game today. Portland will be without center Hassan Whiteside for this game with a hip injury but the Blazers should still be relatively fine in the frontcourt with multiple options available to them since getting the services of Jusuf Nurkic and Zach Collins back.
Philadelphia 76ers vs. Portland Trail Blazers Pick
I don't expect yesterday's tough loss to shake this Blazers team. The resolve and effort have been terrific from the beginning of this restart and this is a team on a mission to make the playoffs. Philadelphia continues to be erratic and they have covered just one point spread in their first four games here in Orlando. Portland is 4-2 SU, 5-1 ATS in their first six games here in the Orlando bubble. I've been riding the Blazers a lot during this stretch and I will do so once again here tonight. I also like this game to go Over the total because of the concerns I have for the 76ers being able to guard the perimeter against the Blazers minus Ben Simmons on the floor.