Philadelphia 76ers vs. Houston Rockets Pick August 14, 2020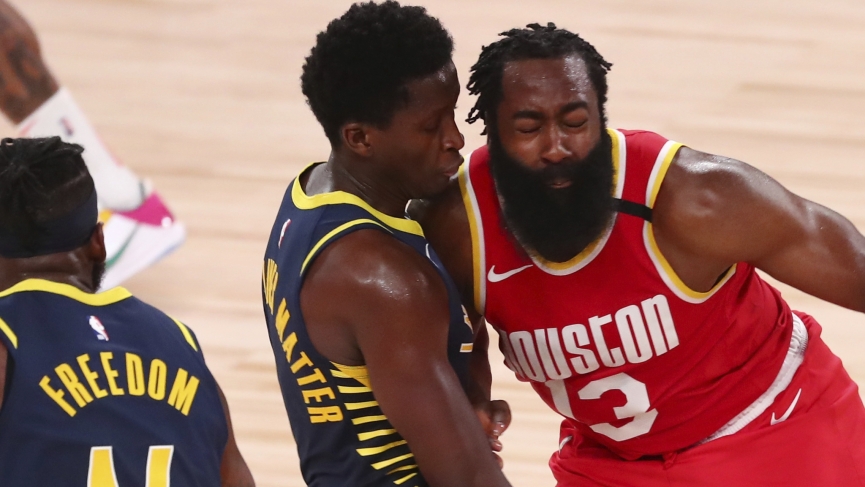 This is the final regular-season game for both the Philadelphia 76ers and Houston Rockets before they begin their NBA playoff journey next week against their respective opponents. Motivation and minutes are the two key handicapping factors in a game like this. Let's get into my Philadelphia 76ers vs. Houston Rockets pick.
A Playoff Primer For Both Teams
Both teams know who their first-round opponent will be so it's now a matter of how long the starters play for both sides in this game and determining the bench unit you trust more to perform well because the reserves are likely going to be the players who decide the SU and ATS outcome of this game tonight.
Russell Westbrook has already been ruled out for Houston for this game tonight as he deals with a quad strain that has the potential to also sideline the Rockets starting point guard for at least the first game of their first-round playoff series against Oklahoma City. It's worth noting that Eric Gordon just came back from injury in Houston's last game and according to head coach Mike D'Antoni didn't play well but that usually comes with the territory when you are playing for the first time after being out for an extended period of time.
I would absolutely expect Gordon to be on the floor and get a solid amount of playing time in tonight's regular-season finale to try and get him back into rhythm and game shape. Danuel House missed the last two games for Houston with a toe injury but he is now off the Rockets injury report and I would expect him to play in order to get some game action before the playoffs begin.
76ers Battered & Bruised
The Philadelphia 76ers are battling some very key injuries to their basketball team at the moment. Philly has lost Ben Simmons for the season due to a knee injury. Joel Embiid and Glenn Robinson are dealing with injuries as well and head coach Brett Brown quite possibly could opt to sit them out for precautionary reasons in tonight's game. Embiid has had a very difficult week for sure as he departed Sunday's game against the Portland Trail Blazers with an ankle injury that forced him to miss Tuesday's contest against the Phoenix Suns.
He returned on Wednesday and lasted just 14 minutes against the Toronto Raptors before injuring his right hand. The x-rays were negative on that injured hand but the fact he's had an ankle and hand injury in two games within the same week is more than concerning enough that Embiid's status is very much in doubt for tonight's game. Philadelphia's bench stepped up and gave them a chance to beat Toronto on Wednesday night but they couldn't make the key plays in terms of making shots and getting stops to hold on to a lead they had for most of the game as the Raptors rallied to beat them 125-121.
Defense remains a problem for the 76ers who have been absolutely horrific at that end of the floor throughout the NBA restart here in the Orlando bubble. The 76ers have surrendered 124, 130, and 125 points in their last three games and they proceeded to go 0-3 SU, 1-2 ATS in those games against Portland, Phoenix, and Toronto. In theory, the 76ers are supposed to struggle tonight against a very offensively potent Rockets team even if certain players on Houston either don't play or have their minutes limited in tonight's game. Philly gave up 118 points in a loss to Houston in the team's only previous meeting during the regular season which came back in January.
Philadelphia 76ers vs. Houston Rockets Pick
These are small bets for me tonight on this game given the uncertainty of what the rotations will be for both Brett Brown and Mike D'Antoni and their respective teams tonight but I do believe Houston has some incentive to put forth some kind of more intense and better showing tonight after B2B losses against San Antonio and Indiana in their last two games. As of right now, we should see James Harden, Eric Gordon, Robert Covington, and several of the starters on the floor for at least a good portion of tonight's game.
On the flip side, Philadelphia has a few more concerning injuries to deal with than Houston and might play this game more conservative in terms of who suits up in tonight's game and for how long. I'm going to lay the -4.5 points with Houston and I also like the Over in this game. The total is high at 230 but Philadelphia is 3-0 to the Over in their last three games which all had at least 245 total points scored and I expect more of the same tonight.