Nuggets vs Jazz Pick – NBA Playoffs Game 3 August 21, 2020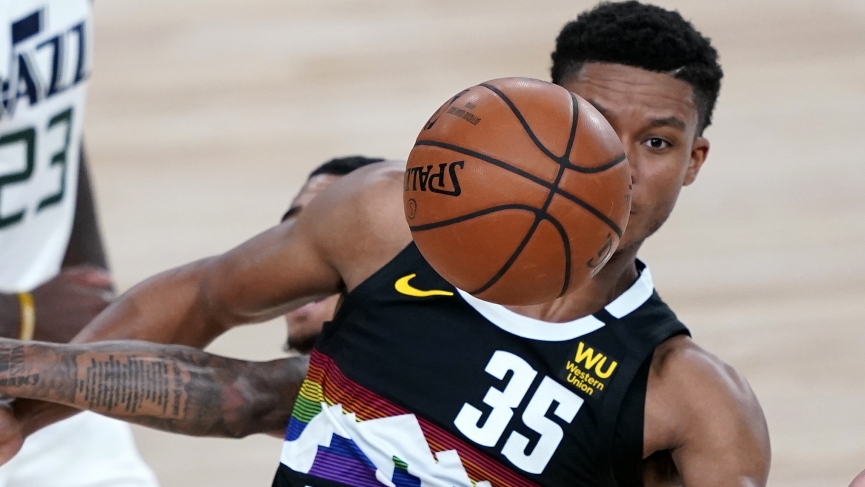 Game 3: Denver Nuggets vs Utah Jazz
Time: 4 pm EST on TNT
Odds: +/- 1.5 Moneyline +102/-119 Totals 218
It's time to jump on my Nuggets vs Jazz pick. The Utah Jazz evened the series against the Denver Nuggets at 1 with a nice victory on Wednesday 124-105. Donovan Mitchell leads the way for Utah recording 30 points, 8 assists, and 1 rebound. He shot 10-14 from the field and 6 of 7 from behind the arc.
Nikola Jokic gave it everything he could to keep Denver close. He scored 28 points on 21 shots. He also had 11 rebounds and 6 assists. The big-name players have been performing well on the offensive side of the ball, but now its time to play some defense.
Conley is Baaaaaacckkkkkk
Now let me tell you why they will. The Utah Jazz is getting back Mike Conley for game 3 after he missed the first 2 games because of the birth of his son. Conley is going to step up in a big way on defense and make them even stronger. The Jazz is going to have Conley guard Murray now, which will make him move the ball around more instead of blowing through the defense and scoring with ease.
Utah played better defense in game 2 then they did in game 1 because of the adjustments they made. Well now with Conley back, they are going to adjust even more and come out stronger. They know Jokic will still score his normal points but they know if they can contain him and force the other players to beat them, they can take game 3 and put the pressure on Denver for game 4.
Nuggets need some Defense
On the other side of the ball, we have the Nuggets defense. The Nuggets know Utah can shoot the ball from behind the arc and it they are going to want to win this game, they will have to make a change. Utah is ranked #1 on offense when it comes to 3 point % per game at 38%. Denver knows they can't stop them from behind the arc, but they can contain them. Their pick and roll defense is going to have to step it up and I expect it to, here in game 3.
Nuggets vs Jazz Pick
We also have RLM (reverse line movement) on this line and I love to follow that factor. The line for this total opened up at 220 and has dropped to 218. The public is hammering the OVER, yet the line has dropped TWO POINTS. Well if the public loves the OVER at 220, why would Vegas make the line even better for them at 218? It's because Vegas and RSP are on the same side and we are going to hammer this UNDER! Below are a couple of key trends that I like for this game.
Nuggets vs Jazz TRENDS for this game
Under is 7-3 in Nuggets last 10 Friday games.
Under is 4-1 in Jazz last 5 games following a straight-up win of more than 10 points.
Under is 6-2 in Jazz last 8 Conference Quarterfinals games.
Under is 10-4 in Jazz last 14 vs. a team with a winning straight up record.
Under is 11-5 in Jazz last 16 home games vs. a team with a winning road record.
Under is 8-3 in the last 11 meetings in Utah.
Under is 19-7 in the last 26 meetings.
So for this game, RSP is taking the Utah Jazz/Denver Nuggets UNDER 218.