Memphis Grizzlies vs Utah Jazz Pick August 5, 2020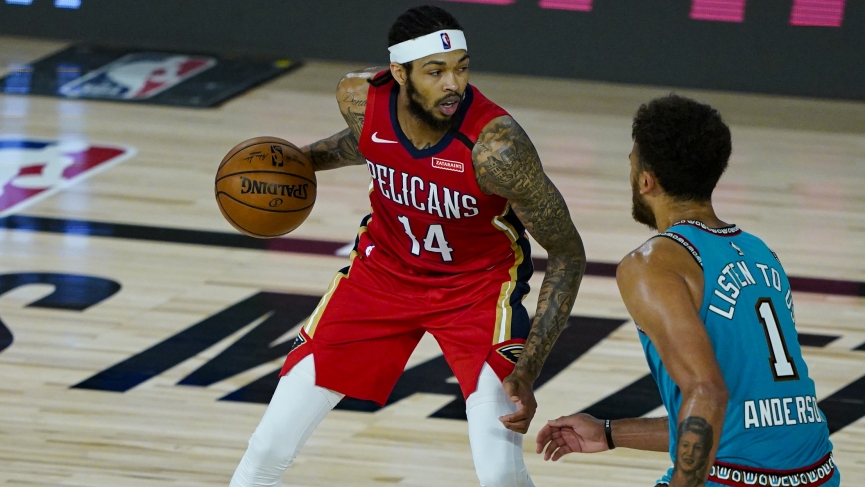 Before we get into my Memphis Grizzlies vs Utah Jazz pick, I would like to say that I hope Jaren Jackson Jr. has a safe and healthy recovery as we all know he did get hurt in his last game and is now out for the season. With that being said, with him being out I think this line is way off and the public is going to make this pick even better for us.
Today, we have a game featuring the 32-36 Memphis Grizzlies and the 42-45 Utah Jazz. The Memphis Grizzlies are holding onto the 8th and final seed in the West as they head into this key matchup with the Utah Jazz. On the other side of the ball, we have the 5th seeded Utah Jazz who come into this game, 1 game ahead of the 6th seed (Thunder), and 2 games back of the 3rd seed (Denver).
This game is very big for Utah if they want to stay at the top of the West. This game is also big for Memphis as they are winless since coming into the Orlando bubble and if they want to make the playoffs, this is a must-win. If they want to win this game, they are going to have to put up some points. So let's get right into why I think BOTH of these teams will do just that!
Grizzlies have it covered without Jaren Jackson Jr.
As I stated above, Jaren Jackson Jr. is out for this game and will be the remainder of the season, but that's not going to stop the Memphis Grizzlies from putting up points. The public sees he is out and they automatically think the scoring will be limited and the total stays under, but not so fast! They still have this guy name Ja Morant who is averaging 17.7 points a game and we all know he can put up a 40 piece at any given time.
They also have Grayson Allen who has put up 15+ points the last 2 games. Dillon Brooks is another player that will help this total go OVER as well. He's averaging 15.7 points a game and with Utah's average defense, he will do that and more again today. Utah just put up 108 points against a good Lakers defense and today they face a bad Memphis defense. Utah is a run and gun offense and when you have Donovan Mitchell as your shooting guard averaging 24.1 points a game, why not.
Grizzlies vs Jazz are always high scoring games
When these two teams face each other, there is very little defense and a lot of scoring. The last 6 meetings between these two teams when Utah is home, the score has gone OVER the total, and nothing is going to change that today. Both teams will be pushing the tempo and there will be a lot more shooting going on. The more shots they take, the better our chances are for getting this game to go over the total. With both teams pushing the tempo, it will lead up to more wide-open 3's. If both teams knock them down as they should, we won't have a problem seeing this total go way over the total. I have this game 230+ points so that's why we are going to hit it hard.
Then we even have some RLM (Reverse Line Movement) which makes this play even stronger. This line opened up at 221.5 and is now at 224 yet the public is hammering the UNDER with 81% of the tickets and 91% of the cash coming in on the Well if the public likes under 221.5, why would Vegas have the line at 224 now?? Because Vegas and RSP are on the same side! I would wait close to game time to lock this one in, as I think the total will drop down a point or two. Below are a couple of TRENDS that I have for this game.
Memphis Grizzlies vs Utah Jazz key TRENDS for this game
Over is 13-6-1 in Grizzlies last 20 Wednesday games.
Over is 5-1 in Jazz last 6 home games vs. a team with a losing road record.
Over is 11-4 in Jazz last 15 games following a straight up loss.
Over is 7-3 in Jazz last 10 Wednesday games.
Over is 5-1 in the last 6 meetings in Utah.
So for this game, RSP is going with the Memphis/Utah OVER 224 for his RAZOR SHARP ARTICLE PLAY OF THE DAY!